E-Commerce Site Search and Merchandising
How Bloomreach Discovery Makes Launching and Managing Multinational Sites Seamless
E-Commerce Site Search and Merchandising
How Bloomreach Discovery Makes Launching and Managing Multinational Sites Seamless
What we're seeing across many companies in the post-pandemic era is that they're trying to expand to more countries and markets, all while relying on a lean and limited workforce. To help these businesses expand, we've optimized Bloomreach Discovery to be as automated and efficient as possible. Read on to learn how Bloomreach Discovery can help you launch and manage multinational sites with full control as needed. 
Multi-Site, Multi-Language, and Multi-Currency
Before we discuss the various ways we make it easier to launch and manage multi-X sites, we'll first discuss, at a basic level, our ability to support them. Here's an overview of the languages that Bloomreach Discovery supports. We also support an unlimited number of currencies in a given implementation. In addition, there are multiple country and language (locale) combinations. Sometimes these are set up as completely different domains, sometimes these are subdomains, and sometimes these are managed via cookies. We support all scenarios.
Automation for Managing Sites
Let's discuss the aspects of automation that allow teams to maximize their KPIs across countries and locales with as little effort as possible.   
Relevance and Semantic Understanding
Having the system automatically understand the nuances of each language is a huge step forward in providing relevant results at scale. Only through a deeper semantic understanding of the language can the system understand what a user really means when they search, as well as know how to find it.
This is an important part of Bloomreach Discovery because it ensures that the merchandiser and IT teams are not left in an endless loop of creating synonyms and redirects in an effort to teach the system language nuances.  
As an example, let's say a user is searching for a "Versace dress," even though the site doesn't offer dresses by Versace. A system with semantic understanding will know that "Versace" is a brand and that "dress" is a product type. Furthermore, it'll know that if zero results are returned, dresses in general should be shown. This is a functionality known as query relaxation, which can have a massive impact on reducing null searches. Rather than frustrating users with a lack of search results, you can show dresses that most closely match the Versace brand (via our performance based ranking), resulting in a more seamless customer experience and increasing revenue for the business. The best part? This requires zero effort from the merchandising team.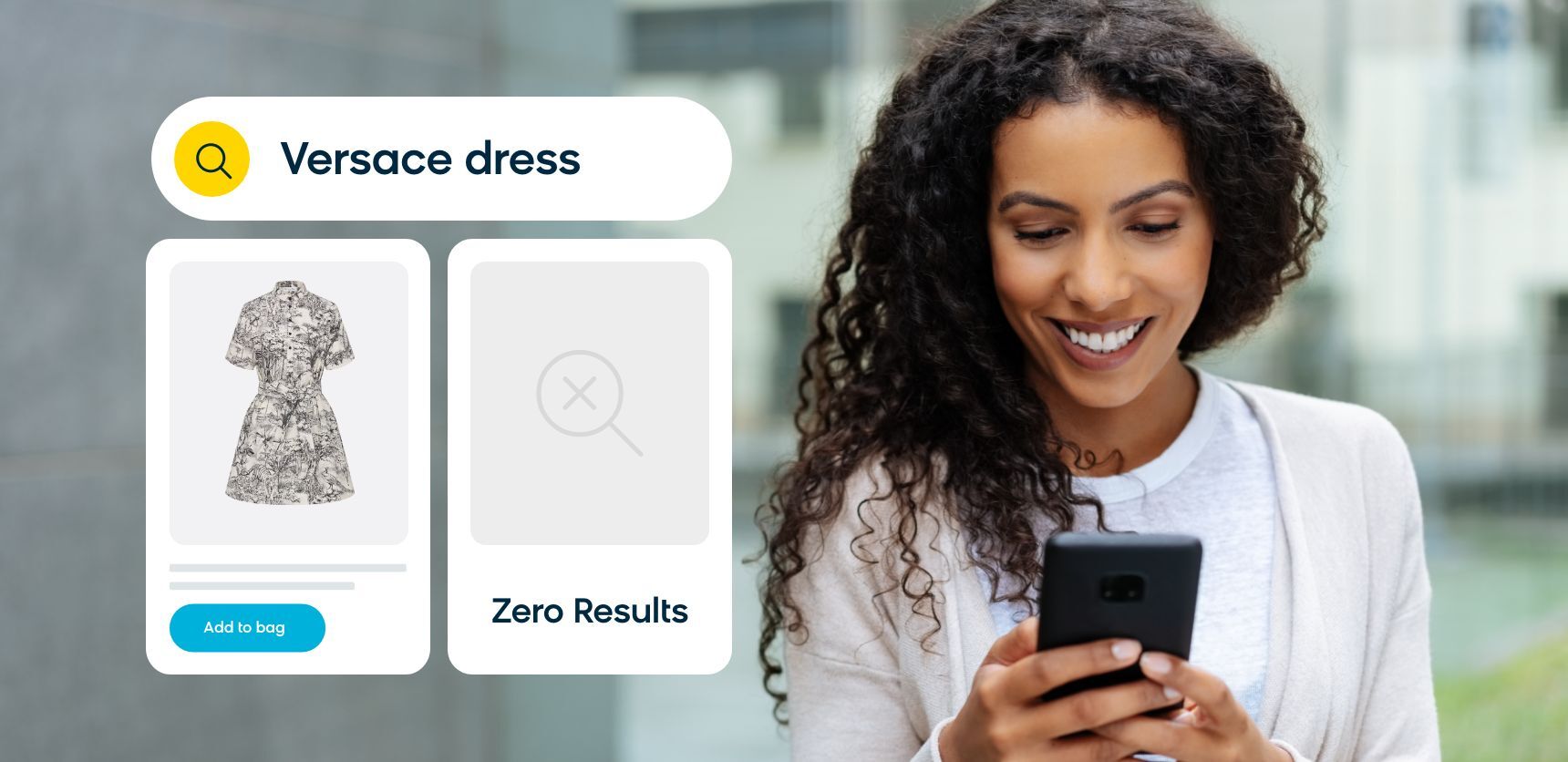 To make this possible, Bloomreach configures the supported language catalogs according to the required language. As part of our nightly processes, our AI works behind the scenes to break down each term and extract attributes, making sure that we understand the differences between products, brands, and adjectives.
Case Study: Canadian Tire
Canadian Tire is one of Canada's leading retailers with a vast product catalog. The company wanted to create the best possible customer experience by delivering more relevant search results. 
To do this, the brand implemented Bloomreach Discovery across all their brands across multiple countries. By leveraging Bloomreach's natural language processing and semantic understanding technology, it was able to increase conversion rates by more than 20% across its brands.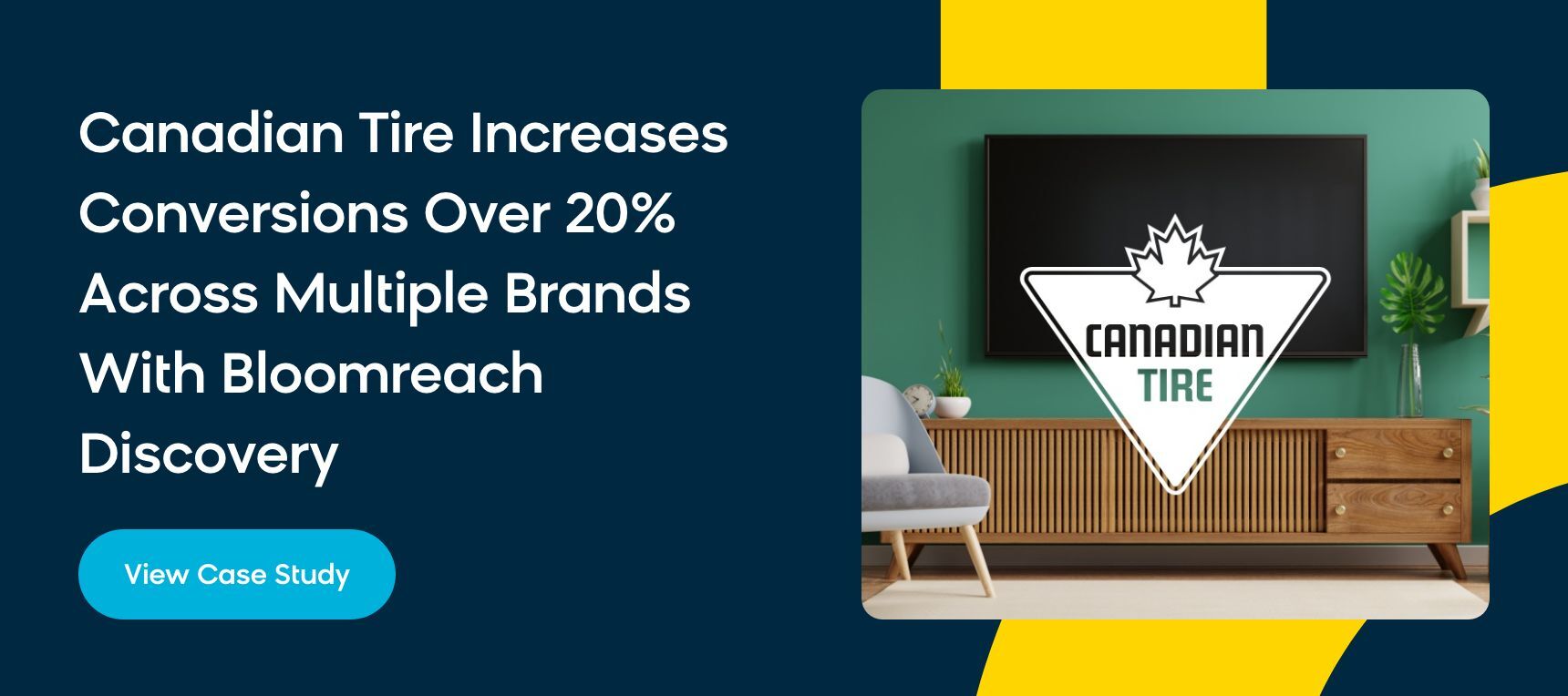 Performance-Based Ranking Based on Shared or Separate Learnings
Beyond understanding the language, an advanced customer experience depends on reranking results from the wisdom of the crowd. When a user searches for a product, it's up to the search engine to find the products that are most relevant to the search. However, those results should be ranked based on what most people are finding most relevant.
However, which crowd should be used? For example, if a visitor is searching for a shirt in Ireland, should they see the same results or different results than if they were searching for that shirt in England?
Separate Learnings
What we most often see from our customers is the desire to have separate learnings for different languages (and potentially different countries) with the same language. For example, a business may want their Irish site to automatically learn from Ireland-specific trends rather than English-specific trends.
There are several configuration methods Bloomreach can use to address this need. Often, we will place a separate pixel domain key for each language, and potentially each country. This means that the overall learnings for that language will be stored separately, and the language will have results that track visitor behavior separately.
Shared Learnings
Despite separate learnings for the Irish and English regions, there may be periods of time that the Irish site simply isn't getting a significant amount of traffic. If the site always has separate learnings, then it might not respond quickly enough to changes in shopping trends. In cases like this, it's possible to also have shared learnings across your sites.
This is similar to separate learnings, where diffrent pixels will be placed on each site. In the back end, Bloomreach will configure certain regions to share learnings. Look to our documentation for more information on performance-based ranking.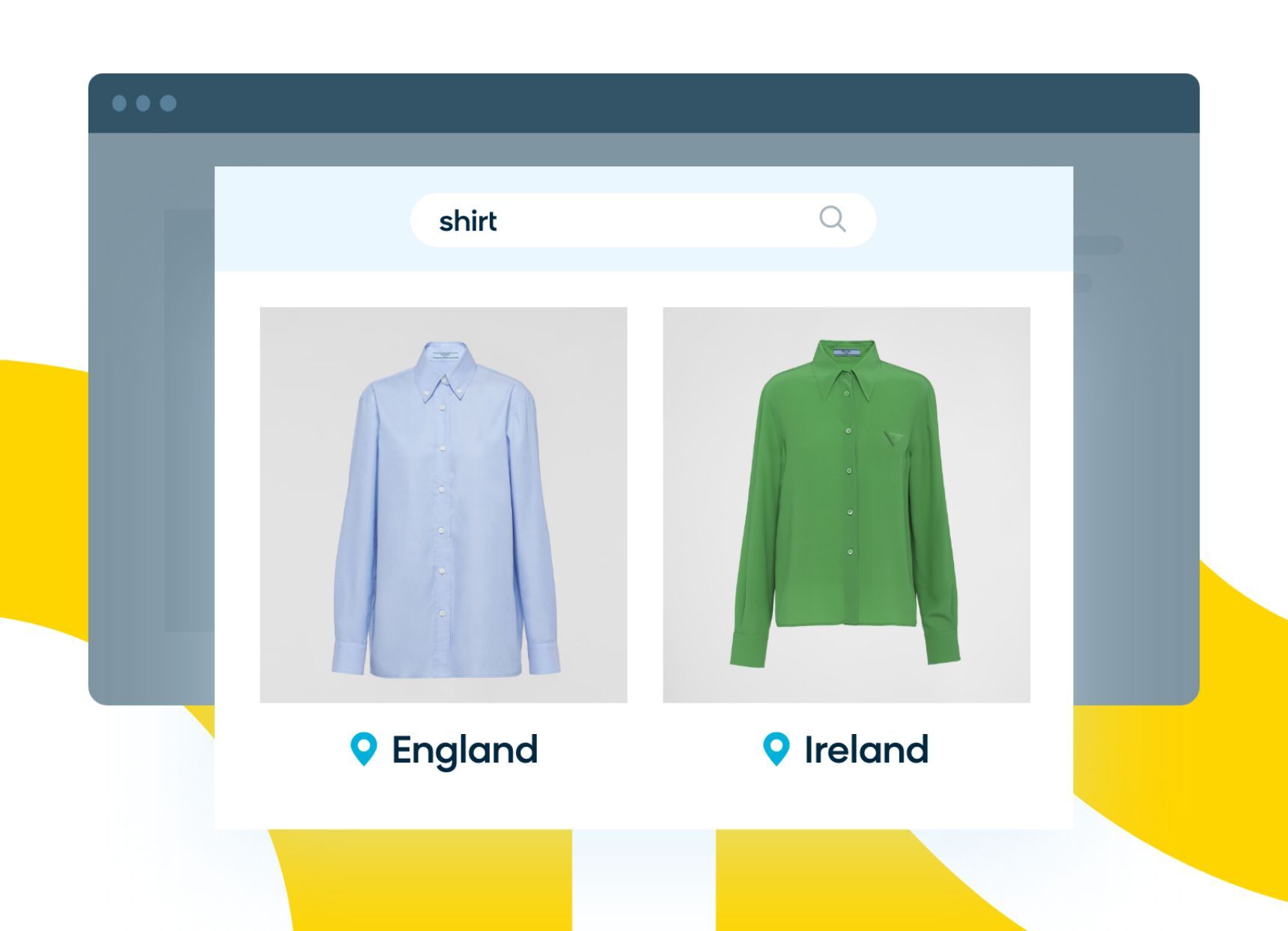 Personalization
Beyond the system automatically providing separate results for each language or country, it may also be necessary to personalize results based on various segments within the country, such as those belonging to different demographics, shopping at certain stores, or residing within certain areas. You can achieve this by implementing relevance by segment within Bloomreach Discovery. For multinational use cases, try also using 1:1 personalized ranking. 
Case Study: Boden
Boden is a British clothing retailer with websites in seven countries and two million customers around the world. The retailer knew that personalizing the customer journey was the key to their continued success, which is where Bloomreach Discovery comes in. 
The AI-driven solution helped Boden eliminate time-consuming manual work and merchandise its countries globally, separately, or in groups. 
The Boden team is also using Bloomreach's personalization capabilities to serve climate-appropriate products based on each visitor's location, along with 1:1 personalization, which has had a significant impact on conversion and revenue.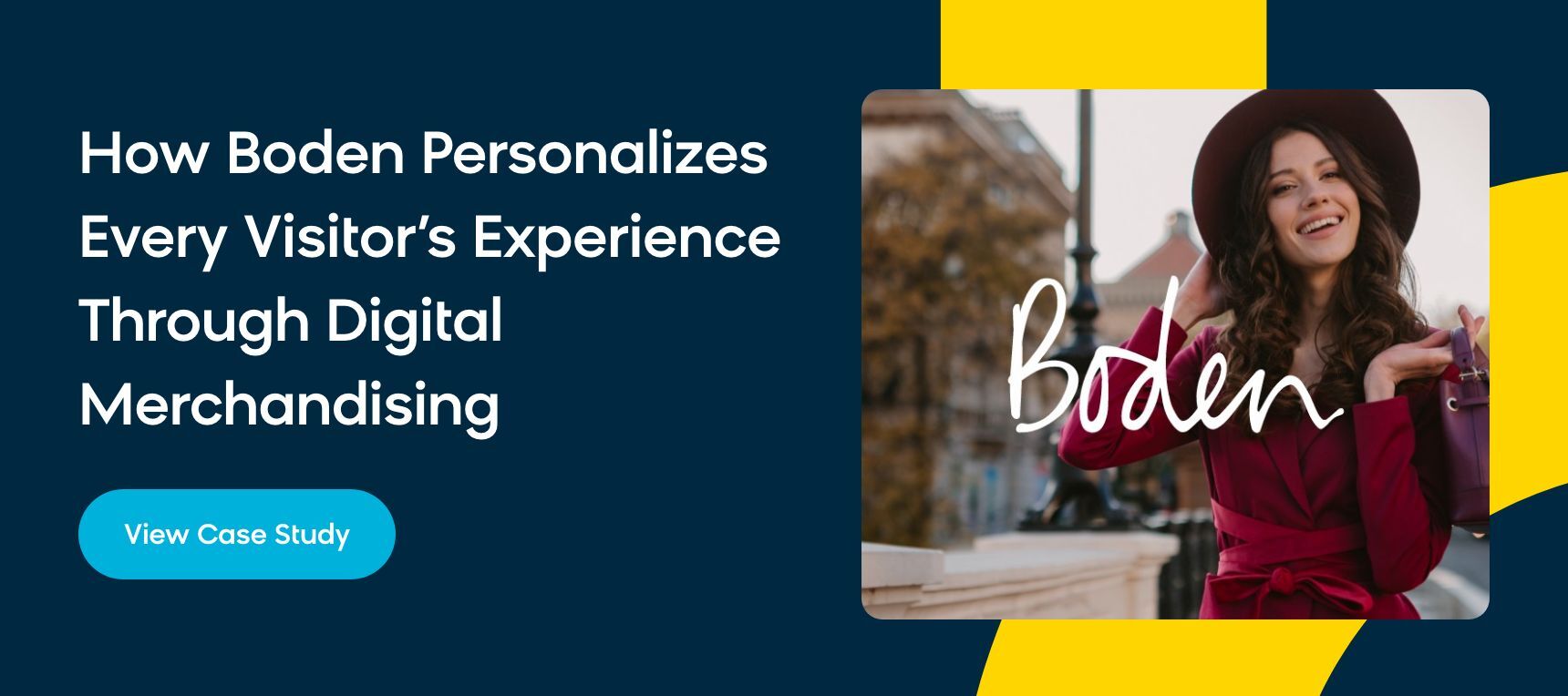 Merchandiser Control for Managing Sites
Having covered automation, let's discuss another critical capability: merchandiser control.
In certain cases, the merchandiser may want to create custom rules, such as:
The business just decided to stop working with a particular vendor across all countries
There's been a decision to create a custom curated category page in all Slavic countries to go with a campaign that's been run there
The facets should be different on all Spanish-speaking sites (e.g., the top facet value in these sites should be color, whereas in other sites it should be texture)
A recent branding decision was made to boost a specific collection in England
The merchandiser would like to create synonyms only for Ireland
There's been a decision to have a sale in certain parts of a country because there are holidays specific to that region
The merchandiser may want to create country-specific synonyms or redirects
Bloomreach can support each of the above use cases (and more!) using concepts such as:
Global rules, or rules that apply across all catalogs
Group rules, or rules that apply across a group of catalogs (such as all Germanic languages or European countries)
Catalog-specific rules, such as a rule relevant to all Spanish languages
Views, which can be used to separately merchandise for any region (such as England vs. Ireland) or different stores in a country
Cloning — we've launched a set of controls that allow merchandisers to easily clone rules across sites, specifically aimed at making multinational workflows more efficient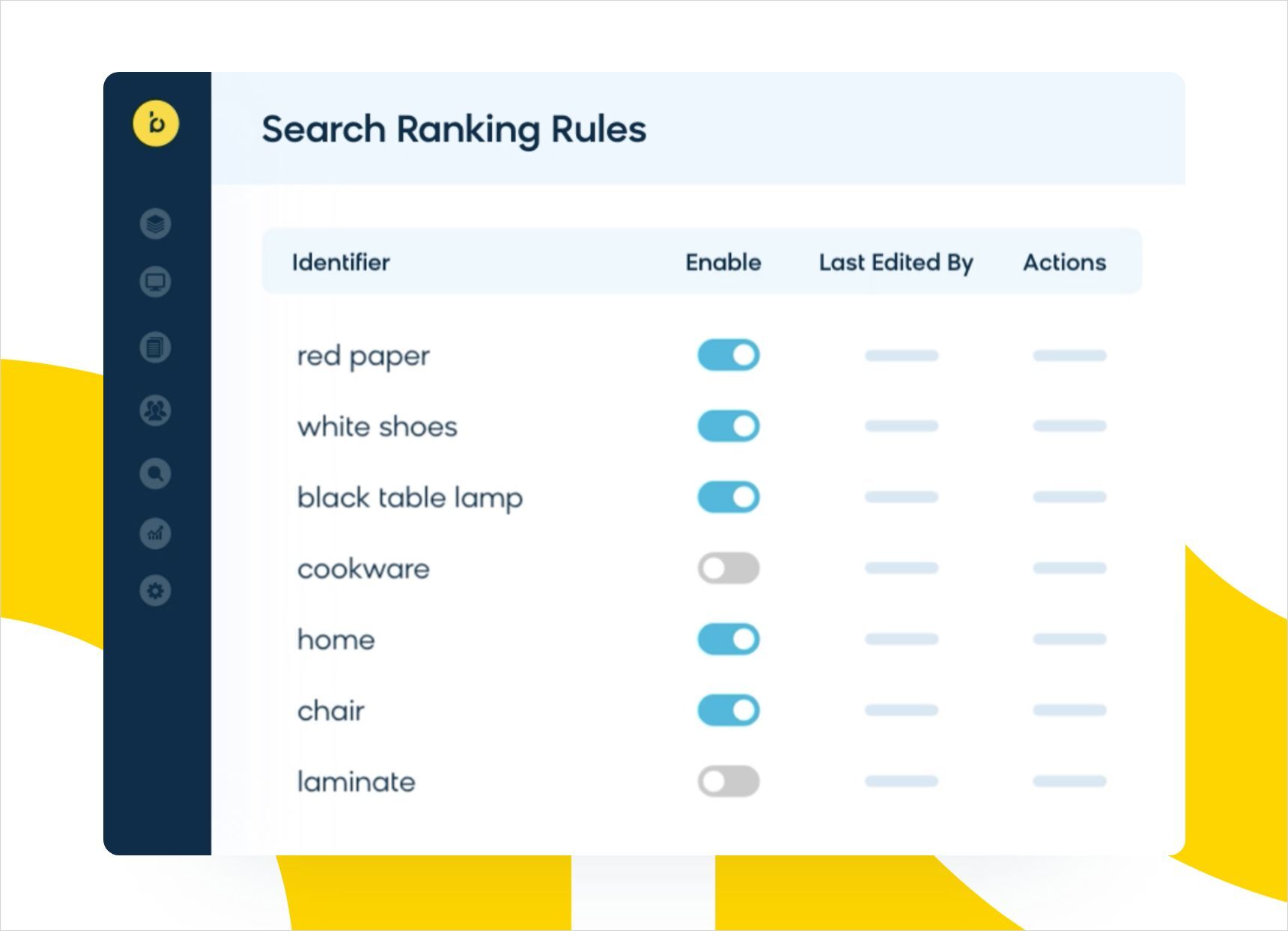 These are only a few of the use cases in Bloomreach Discovery — there's a lot more you can do with multi-site merchandising. 
Case Study: Sonepar
Sonepar is a global B2B distributor of electrical products, solutions, and related services. The company wanted to provide its buyers with a fully digitized omnichannel experience to make online purchasing more seamless. 
Sonepar has since implemented Bloomreach Discovery across France, Italy, Hungary, and other countries, resulting in the capability to separately merchandise search, category pages, and recommendations.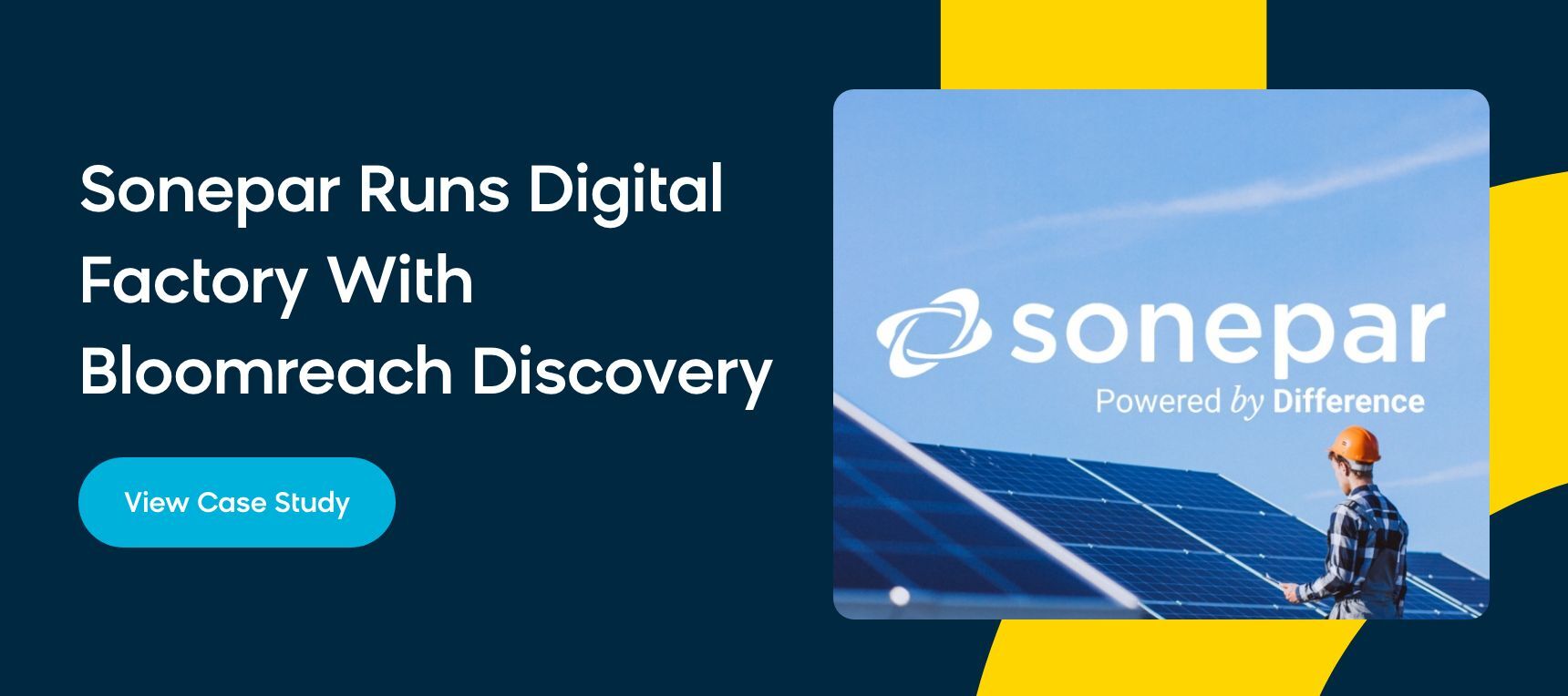 Reporting
Additionally, we often see our customers prefer having separate reporting for each country in which they operate. These numbers can be rolled up in Bloomreach insights to show the total per account, so that it's possible to see trends both at the global level and country level, as well as even more granularly, such as stores within a country.
Launching Sites With Bloomreach
Typically, there are a few factors in launching multinational sites:
Wanting to have the biggest impact as quickly as possible
Working more efficiently and quickly to minimize the overall project length
Testing before launching in the most significant regions
We've found that most customers mitigate these factors by launching waves of sites (such as launching all Germanic languages at once). The first wave is usually a low- to medium-priority set of sites, and once that wave has been successful, then the business moves on to the highest priority wave.
Additionally, it's often beneficial to begin by improving the fundamentals of each site, such as overall relevance and ranking of search results, category pages, recommendations, etc. Then, as a next phase, personalization can be implemented, either at the segment or 1:1 level, in order to make the next significant gain.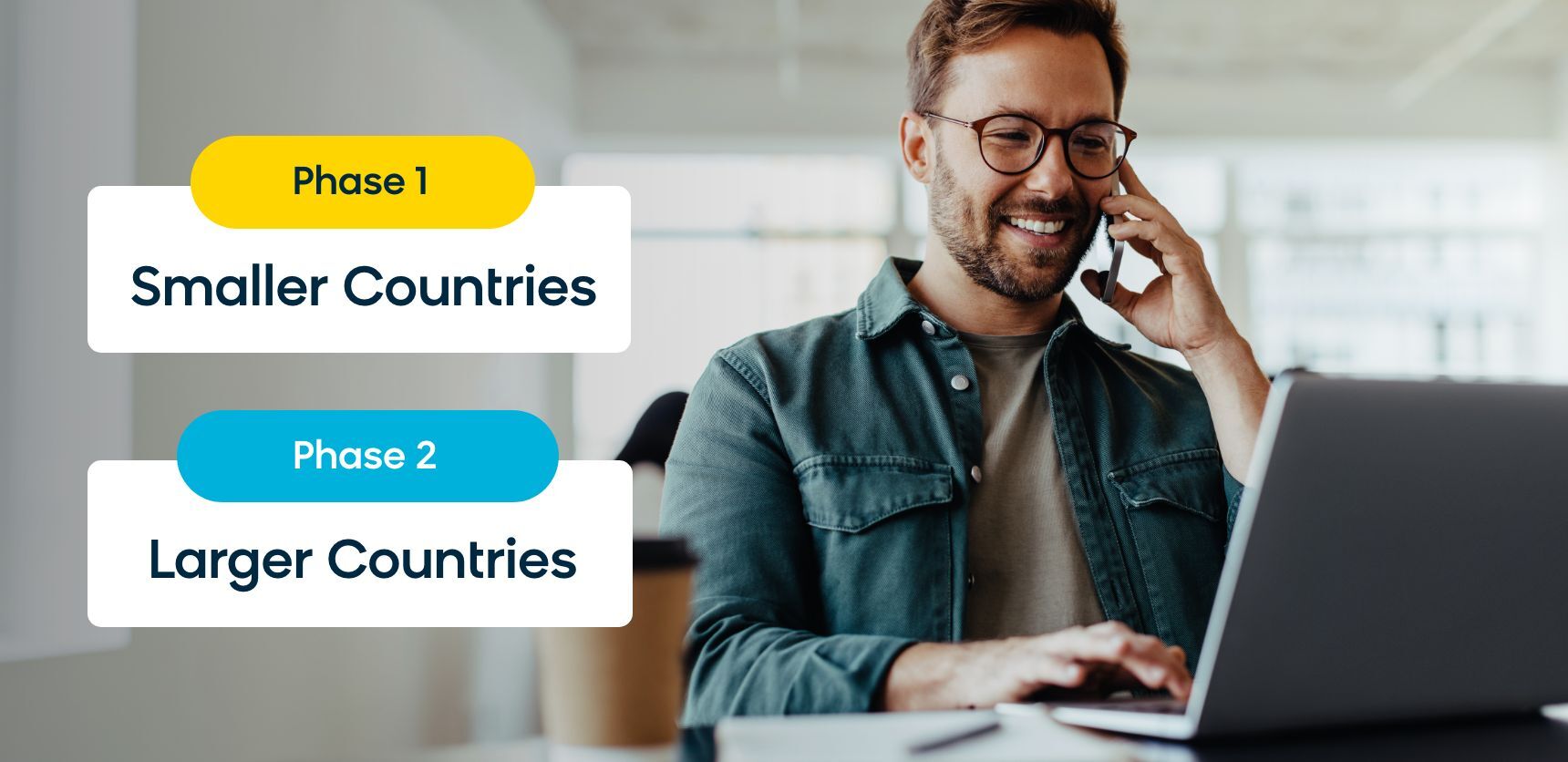 Go Global With Bloomreach Discovery
Expanding to more countries and markets is a great way to reach new potential customers and boost your overall revenue. However, the process can be complex and labor-intensive. To save yourself the resources and money (not to mention the headaches!), turn to Bloomreach Discovery's AI-driven features to streamline the process. 
Ready to take the next step in launching and managing multinational sites? Get started today by checking out the detailed steps required for implementation.