Real-Time Personalization
Customer Engagement Explained: Definition, Benefits, and Strategies for Modern Businesses
By Ian Donnelly
03/28/2023
Real-Time Personalization
Customer Engagement Explained: Definition, Benefits, and Strategies for Modern Businesses
At an elementary level, business success is all about connecting with your customers. But achieving this is easier said than done — that's why companies need a customer engagement strategy in place to optimize all the ways that their customers interact with their brand. 
But what exactly is customer engagement? Why is it important, and what makes a customer engagement strategy effective? 
If you have questions about customer engagement, you've come to the right place. Keep reading to learn everything you need to know about customer engagement, from the definition and benefits to the essential components of building your own customer engagement marketing strategy.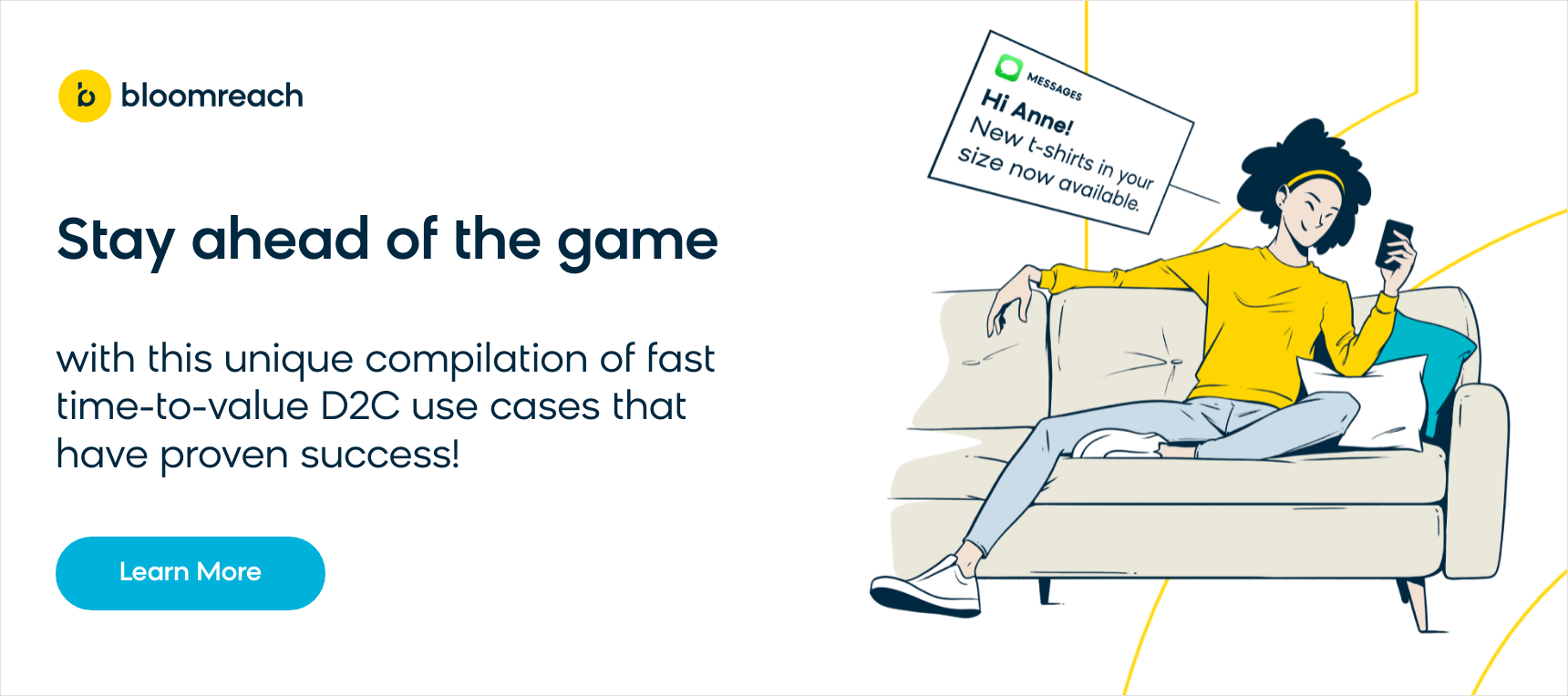 What Is Customer Engagement?
Customer engagement is the process of building relationships with customers through meaningful interactions. It involves understanding your customers' needs and wants, providing tailored experiences, and interacting with customers on multiple levels to build loyalty and trust.
Basically, customer engagement is produced by all the touchpoints your brand creates along the customer journey — from emails campaigns and product recommendations to social media ads and loyalty programs. It is what you believe your customers expect from your company, informed by all the data and insights you've gained from previous interactions with your audience.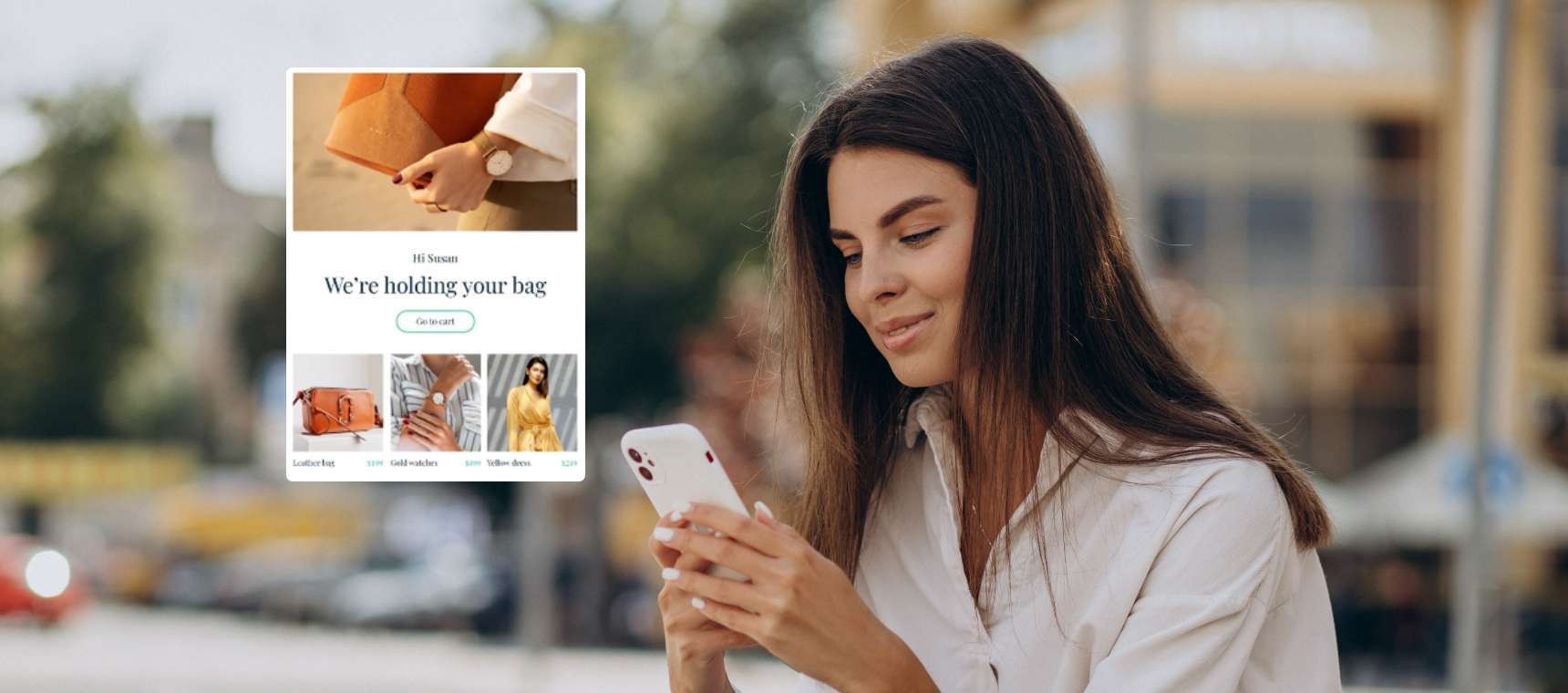 Why Is Customer Engagement Important?
It shouldn't be a big surprise that a positive relationship with your customers is a good thing for businesses to cultivate. But there some specific reasons that customer engagement is so vital:
It Nurtures Existing Customer Relationships
Customer engagement is a key factor in nurturing existing customer relationships. When you understand your customers' specific preferences and create meaningful touchpoints around these insights, you can establish long-lasting trust with your audience.
It Attracts New Customers, Too
Customer engagement is also a great way to attract new customers and build an audience for your business. By providing relevant, interesting content from the very beginning of your relationship with a customer, your businesses can create a connection with potential buyers and show them why they should choose your products or services. 
The Different Types of Customer Engagement [With Examples]
There are few different types of customer engagement strategies that businesses can use to increase their reach and foster beneficial interactions with customers. Each has their advantages, and each business needs to assess which tactics are right for them. 
Let's take a look at each engagement type in detail: 
Emotional Engagement
How your audience emotionally reacts to your brand can set the tone for your entire relationship, which is why emotional engagement is so important. It focuses on connecting with your customers on a personal level by understanding their feelings, desires, and needs. 
Appealing to your customers' emotions is one of the most powerful connections you can make, and broadcasting a specific feeling or attitude with your brand can inspire action. Positioning a product in an email campaign as something that makes your customers stand out from the crowd, for instance, can tap into their sense of freedom and uniqueness to create a stronger connection with your brand. 
Even a small sentimental gesture can also influence customer behavior. Something as simple as thanking customers for choosing to do business with you when they check out or offering proactive support that emphasizes that they're valued patrons can go a long way.
Contextual Engagement
Contextual engagement involves providing the most relevant content to your audience based on the information you have about them. It's all about using your resources to reach your customer at the right time, in the right place, with the right message.
Contextual engagement relies on the quality of your data and your business' ability to interpret it. You need to be able to gather valuable data points on your audience, their behavior, and their previous transactions to inform the best engagement strategy for their particular circumstances.
Read This Next: The Importance of Zero-party Data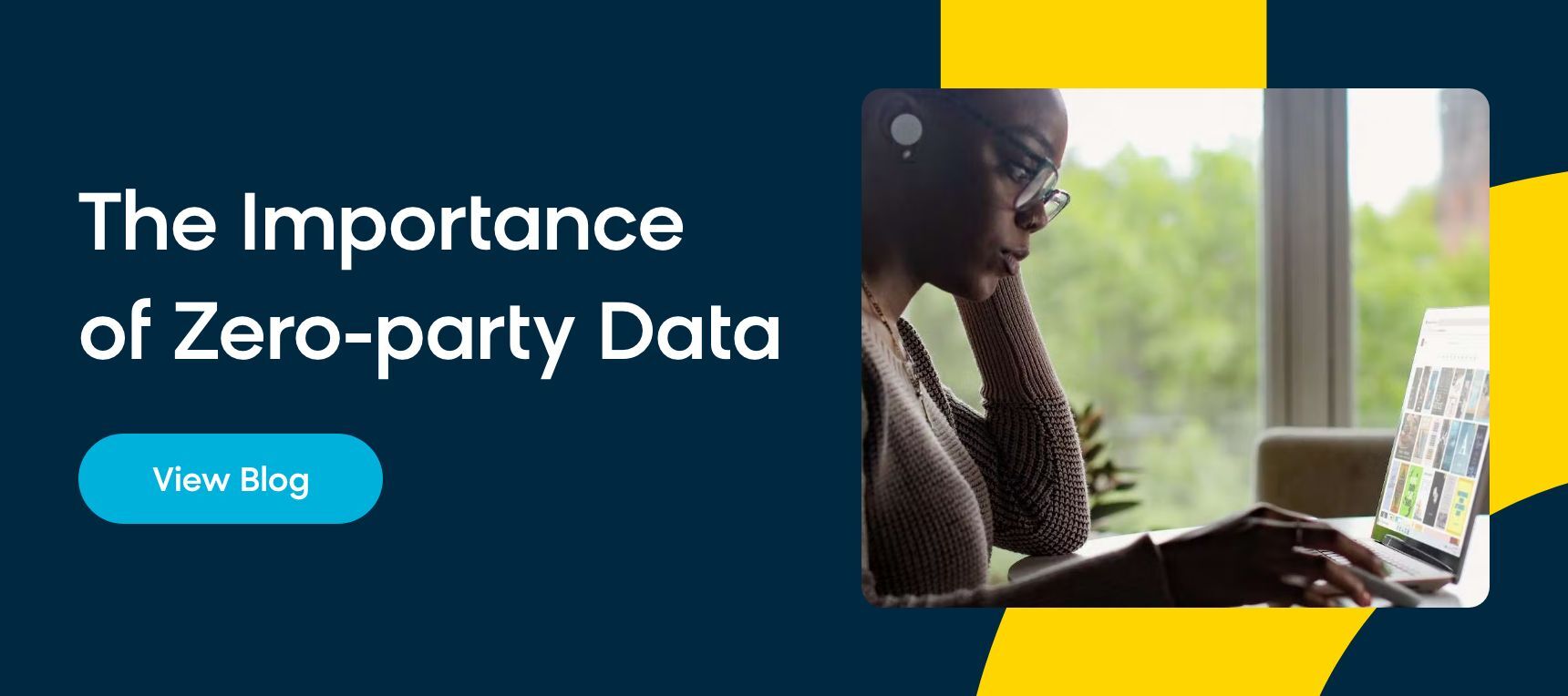 Knowing whether a customer is more likely to open a personalized email in the morning or the afternoon can mean the difference between retention or churn. Similarly, if you know a customer has been browsing for skincare products on your website, you can adjust your ads and marketing campaigns to feature skincare and encourage them to return to your site and purchase.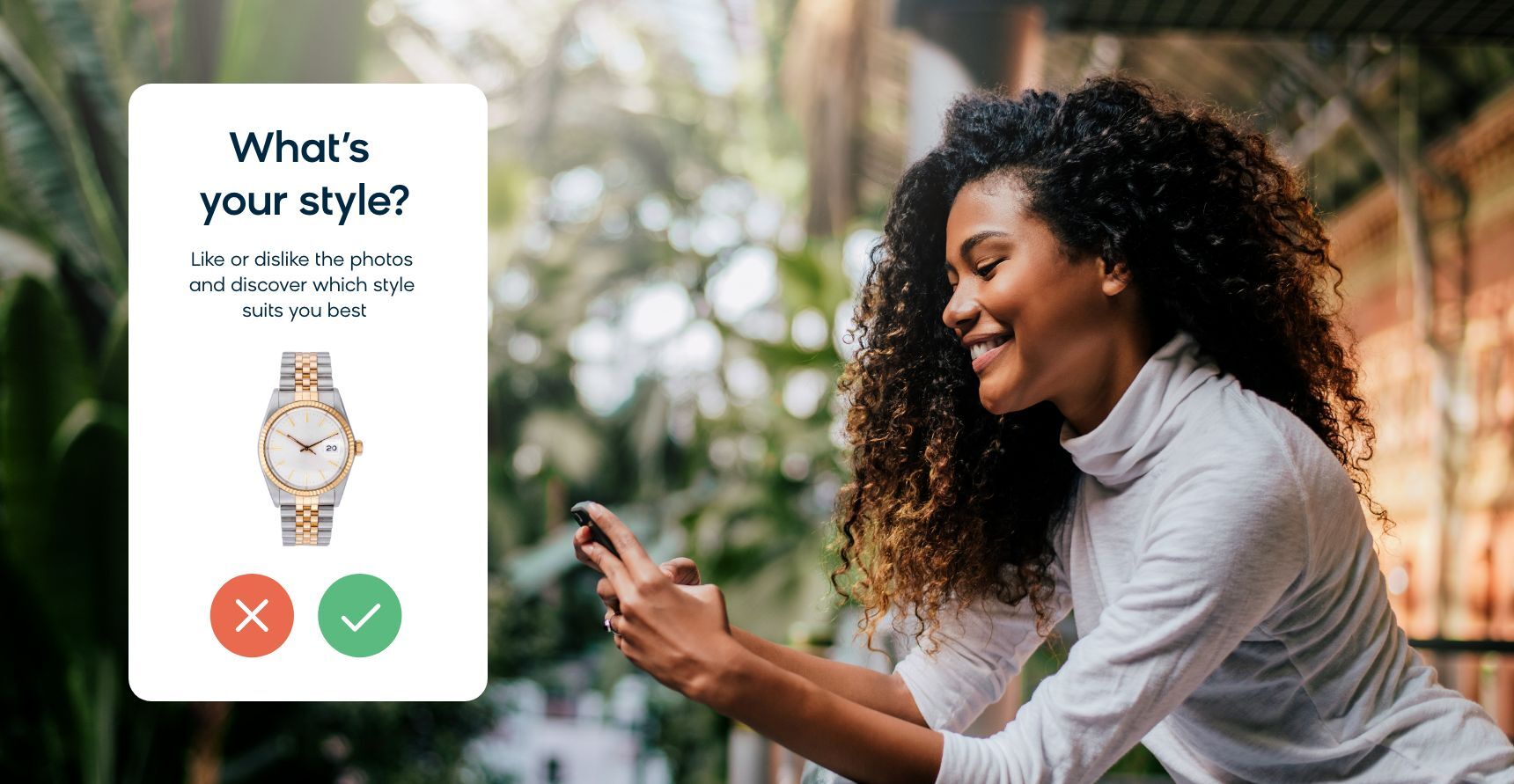 Modern shoppers know that businesses are collecting their data and expect an elevated customer experience in return. Through contextual customer engagement, businesses can create an environment in which shoppers feel understood and appreciated, leading to increased loyalty and customer satisfaction.
Convenient Engagement
The concept of convenient engagement is a basic one: The easier you make it for customers to engage with your brand, the better. You need to make it as simple as possible for customers to get the services or products they need. 
There are limitless possibilities for putting this concept into practice. Ensuring a seamless checkout process, providing multiple payment options, and giving customers easy access to their purchase history are great places to start. 
Additionally, businesses should always strive to make customer service interactions as quick and painless as possible by streamlining processes so that customers don't have to spend too much time on the phone or waiting for a chat response. It's a straightforward way to create a positive customer experience and one that encourages brand loyalty.
Social Engagement
Customer engagement isn't just about the moment of purchase. It spans the entire customer journey, from brand awareness to customer loyalty, and social media platforms like Twitter, Instagram, and Facebook offer great opportunities for businesses to engage with their target audience at key stages in their customer lifecycle. 
These social spaces are designed for interactions, and businesses can connect with their audience in a myriad of ways — by responding to comments and messages quickly, sharing content related to their industry, encouraging members of the community to join conversations around topics that are important to them, and hosting contests or giveaways to help increase brand visibility online.
Social customer engagement is all about engaging with customers on their terms, which is crucial for any brand that wants to form valuable connections with their audience. 
The Benefits of Building a Customer Engagement Strategy
The benefits of creating a customer engagement strategy are abundant and far reaching. But in terms of hard numbers to point to, there are a few metrics that a fine-tuned engagement strategy will definitely bolster:
A Boost in Customer Loyalty
Customers that feel valued and appreciated tend to be more loyal than those who don't have any connection with a business or brand. This leads to more engagement, better retention rates, and a better customer lifetime value (CLV). 
CLV is one of the most important metrics that your business needs to focus on, and your customer engagement tactics are the building blocks for creating a valuable, long-lasting relationship with your audience. Establishing affinity for your brand through meaningful interactions will help create long-term loyalty to your business.
Read This Next: What Is Customer Lifetime Value? The Ultimate Guide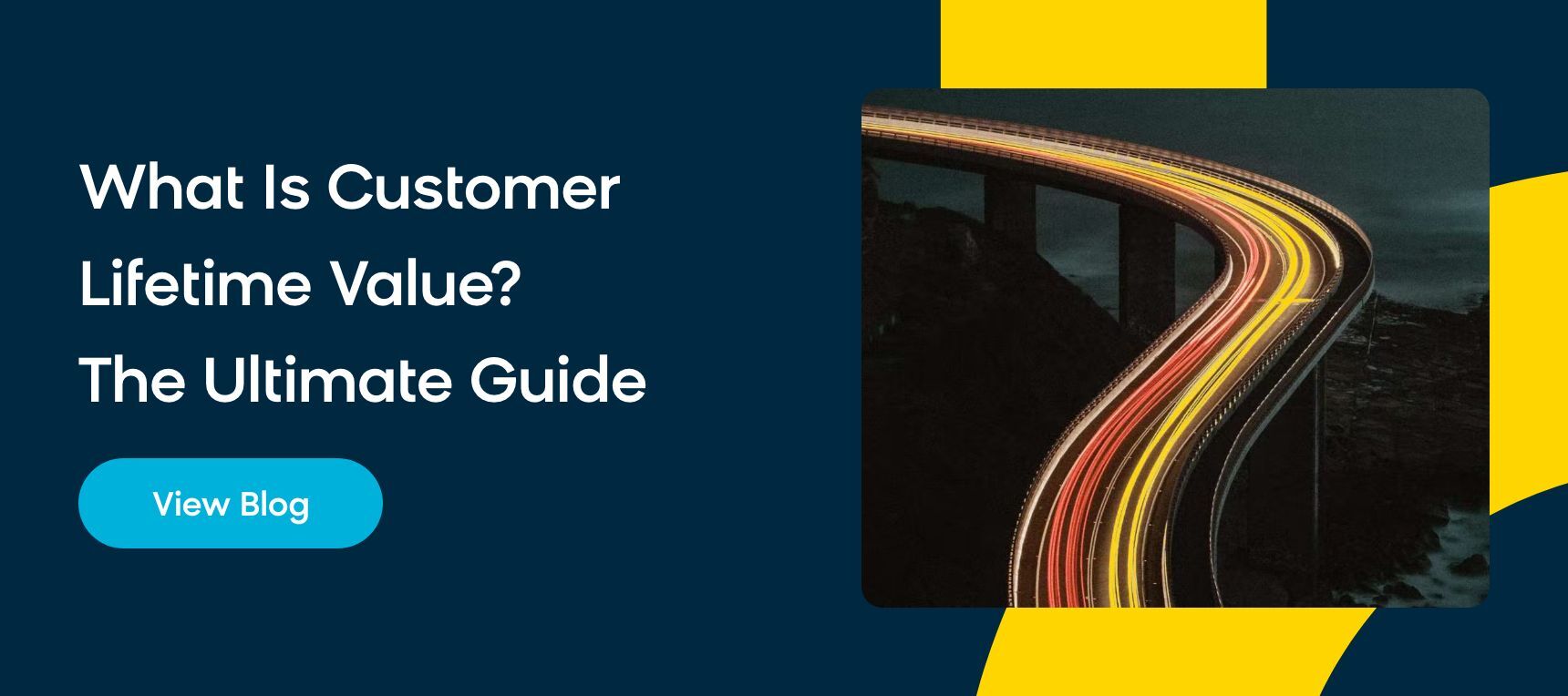 Improved Sales 
A well-crafted customer engagement strategy can have a significant impact on your overall sales. 
By focusing on developing relationships with customers, businesses can drive more conversions through personalized and relevant marketing efforts that are tailored to their customers' individual interests. And with an emphasis on loyalty, brands can encourage repeat purchases to maximize the impact on sales. 
Increased Brand Visibility 
Successful customer engagement can help boost your brand's visibility online by encouraging people to share their positive experiences through reviews or posts on social media platforms like Twitter or Facebook. This turns your loyal customers into brand advocates, highlighting your business in an authentic way that can inspire new customers to engage. 
The Keys to Customer Engagement Marketing Success
Developing your customer engagement tactics is a process that is unique for every company. But for businesses just starting to consider their engagement strategy and the makeup of their customer experience, there are three important concepts to keep in mind:
Unify Your Data
Having your customer data in one unified place is a must for effective customer engagement efforts. You need to be able to access each customer's data in a single customer view to fully comprehend their relationship with your brand. 
Read This Next: A Single Customer View (SCV): Everything You Need To Know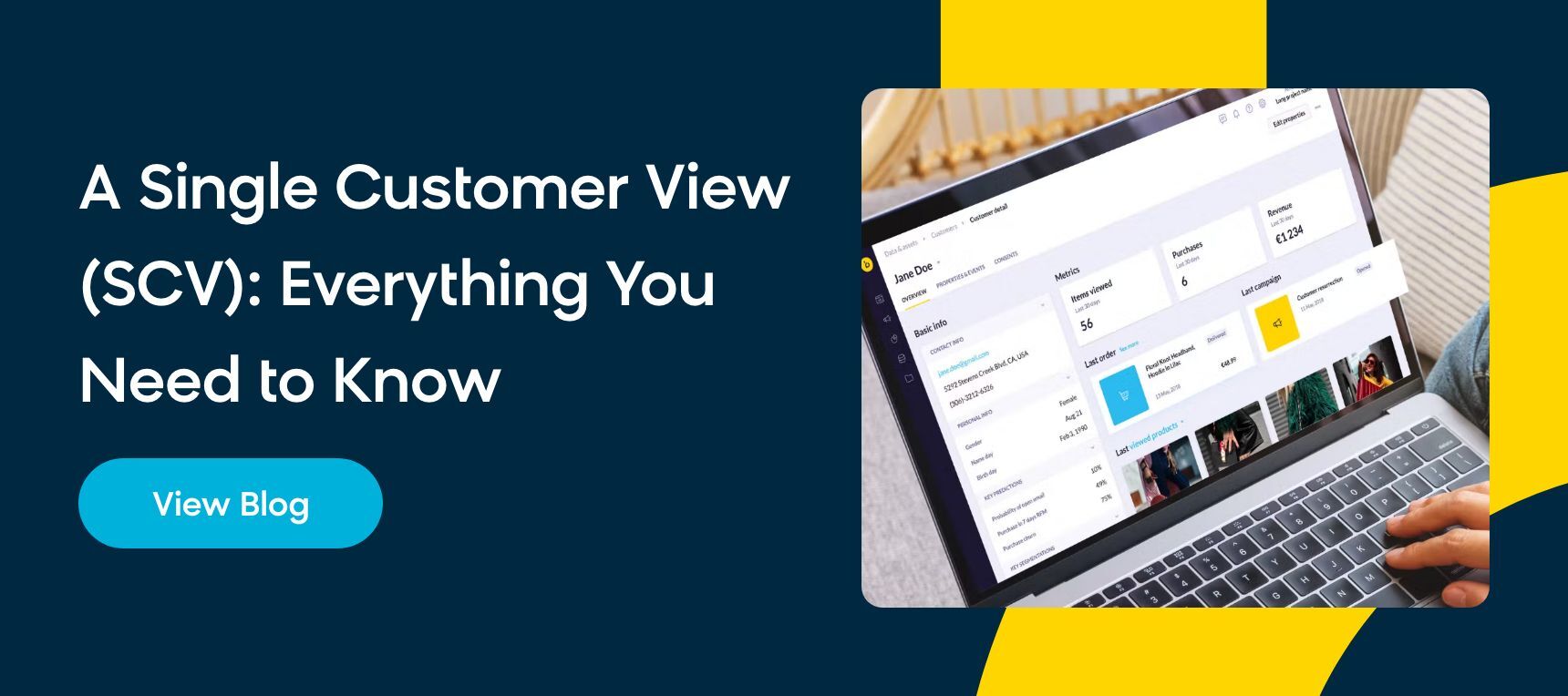 If you don't know basic customer attributes, like whether they're a first-time shopper or a long-time customer, you can't cater to their unique needs. And consistently meeting the individual needs of your customers is your best bet at a long and prosperous relationship.
A CDP provides that single customer view — a foundation that your strategy can build on to gain a complete understanding of each customer, their interactions with your brand, and their preferences. When all this data is unified in a single source of truth, you can properly segment your audience and paint a clear picture of what their entire customer journey looks like.
Omnichannel Strategy
Today's consumer is hyper-connected and engaging with multiple channels on a daily basis, and your brand needs to create an enticing and consistent experience for each touchpoint. It's not enough to adopt and utilize all the different channels available — the experience a customer has with your brand on social media needs to align with their experience opening an email, reading a promotional text, making an in-store purchase, and so on.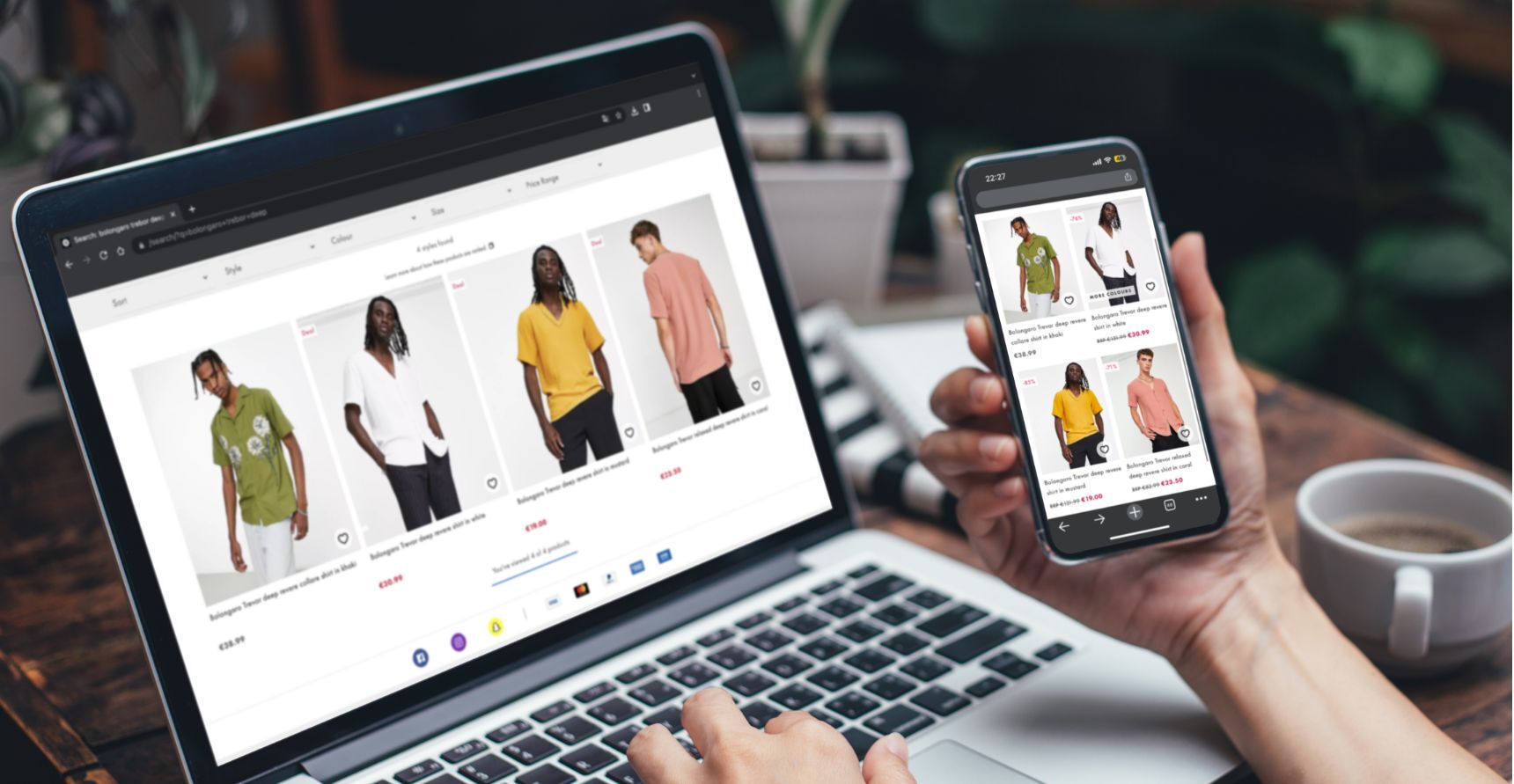 When you break down barriers between channels and integrate all these touchpoints, you empower the consumer to interact with your brand on their own terms, wherever and whenever it's best for them. It makes it easier to engage, repeatedly purchase, and become a loyal customer.
This sense of unity across channels is the crux of omnichannel marketing. Omnichannel operations focus on the entire customer experience — not the customer's individual experiences on different channels. And unity is what your customers expect from modern brands, making it an essential part of any customer engagement plan.
Read This Next: What Is Omnichannel Commerce?
Personalized Customer Engagement
Personalization is the culmination of all these customer engagement efforts — once you've unified your data and integrated those insights with your omnichannel strategy, you can offer your audience the personalized experience that will guarantee they stay engaged, loyal, and repeat customers.
There are so many ways to incorporate personalization into your customer engagement, such as product recommendations, targeted campaigns, inspirational content, and location-based services. It all depends on the channels you use to connect with your audience and the understanding gained from your customer data. 
In the age of digital commerce, personalization is everything. It's the difference between a forgettable interaction and a brand experience that keeps customers coming back for more. 
For businesses looking to increase their customer engagement and craft a winning strategy for customer retention and loyalty, personalization needs to be at the top of the to-do list. 
Read This Next: E-Commerce Personalization: Your Complete Guide
How Bloomreach Engagement Helps Brands Engage and Retain Customers
If you're looking for a tool to help you manage, optimize, and personalize your customer engagement efforts, we've got you covered. 
Bloomreach Engagement, our comprehensive customer engagement platform, offers everything you need to refine your customer journey and craft meaningful interactions at every touchpoint.
Bloomreach Engagement combines the power of a customer data platform with native artificial intelligence, an email service provider, marketing automation, and web personalization, so you can seamlessly create data-driven marketing campaigns across all your channels. 
It's a powerful platform that can impact every phase of your customer journey, from acquisition to long-term retention — exactly the kind of tool you need to set your business up for success.
Interested in learning more? Watch our short video to learn exactly what Bloomreach Engagement can do to help your business grow and thrive.