Real-Time Personalization
5 On-Site Weblayers To Boost Customer Engagement
For e-commerce businesses, knowing when to engage your customers is key to driving conversions and revenue. You can do this by running great email and SMS campaigns, but one channel brands often overlook is their own website. 
With Bloomreach Engagement, you get access to powerful weblayers (aka personalized or generic banners). Because they aren't pop-ups, weblayers won't get blocked by pop-up blockers, which means you can reach your audience while they're in the middle of browsing your site. 
Read on to discover five of the top on-site weblayers you can implement with Bloomreach Engagement to easily boost customer engagement (and conversions). 
Opt-in Subscription Banners
If people are interested in your brand, you can encourage them to sign up for emails and/or SMS marketing messages to stay engaged. That way, you can keep them in the loop even after they stop browsing. 
In Bloomreach Engagement, try triggering an opt-in weblayer with a personalized message after a user has been on your website for over a minute. Be sure to explain what the customer is signing up for and what benefits they can receive for subscribing. Experiment with adding a discount or offer (e.g., "Get free shipping" or "Get 10% off your next purchase") to see if that boosts sign-ups. Pro tip: Go beyond A/B testing (which simply sends the winning variant to everyone) and use Bloomreach Engagement's contextual personalization feature, which automatically chooses the best variant for each individual customer.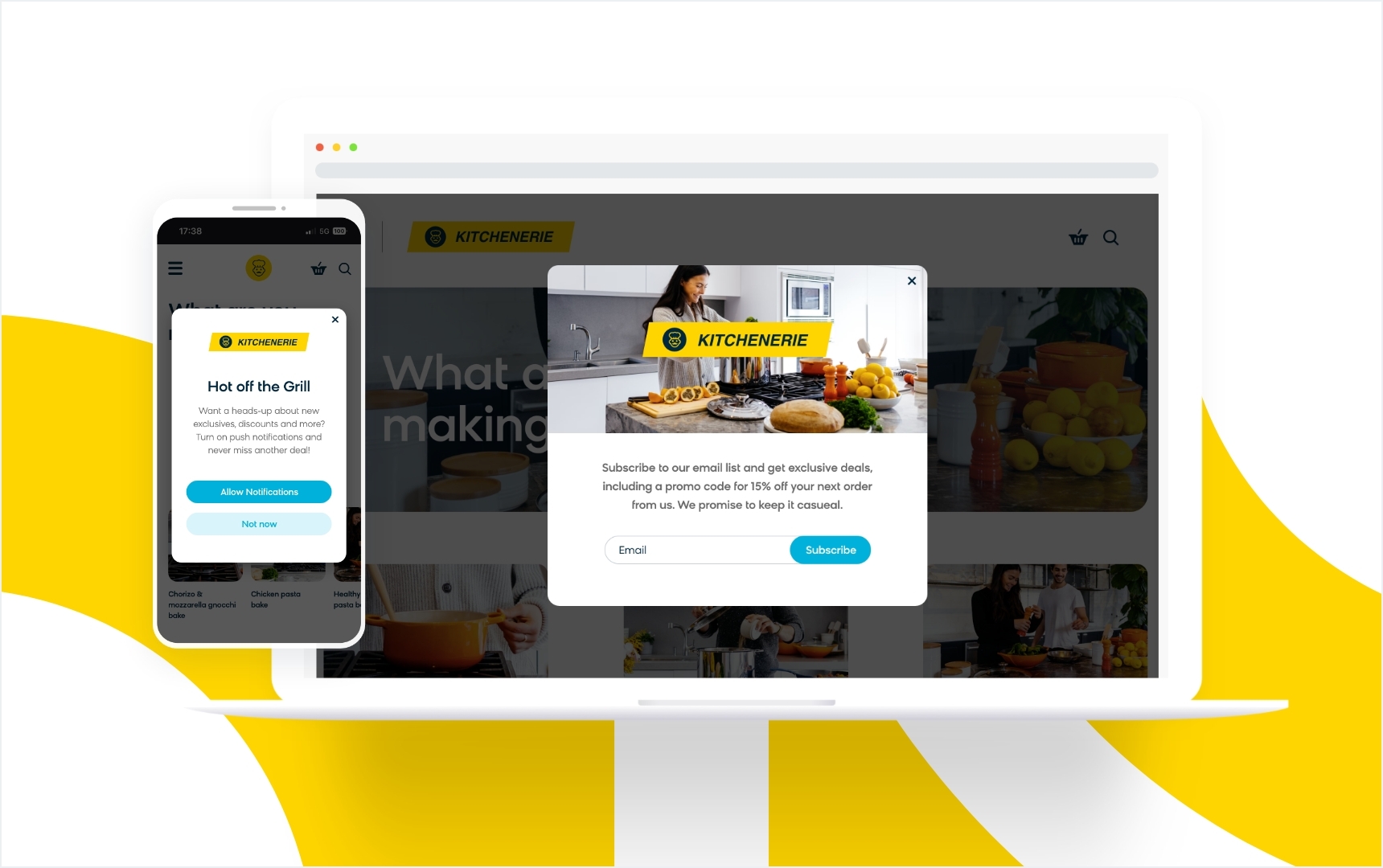 Zero-Party Data Collection 
The best way to learn more about your customers while also respecting their privacy is by collecting zero-party data (data that a customer intentionally and proactively shares with a brand). Because this data comes directly from the customer, it's often higher quality and more reliable than other data sources. Implement a zero-party data collection banner asking your customers to share their interests and preferences with you — for example, you can ask questions about their favorite categories, whether they want visual or text formats for product information, or whether they prefer high-end brands or the latest deals. 
Then, use that information later (in combination with Bloomreach's in-session predictions) to automatically show a weblayer with a relevant incentive (e.g., "Get free shipping on orders over $100 in shoes").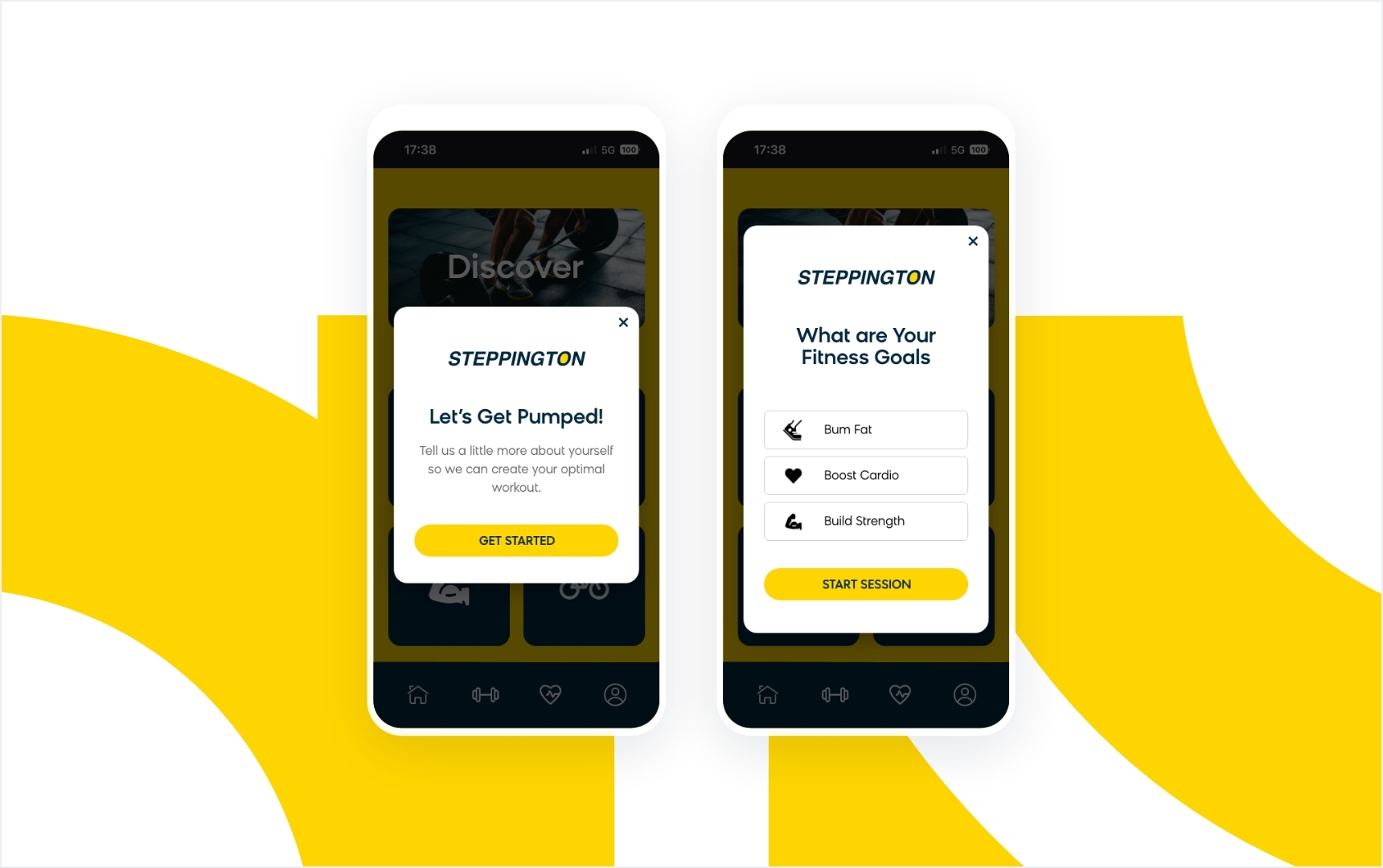 Inventory Updates
When a customer shows interest in a product or service — either by liking a product, adding it to their cart, or previously purchasing it — you'll want to engage them when there are inventory updates. 
Weblayers work especially well here over emails because they generate a sense of immediacy and urgency while they're browsing your site. Let the customer know when a product they're interested in has come back in stock or is running low in inventory. Or, if they've purchased something in the past, let them know when it's about time to restock. Since they're already on your site, they'll be more likely to convert based on this reminder.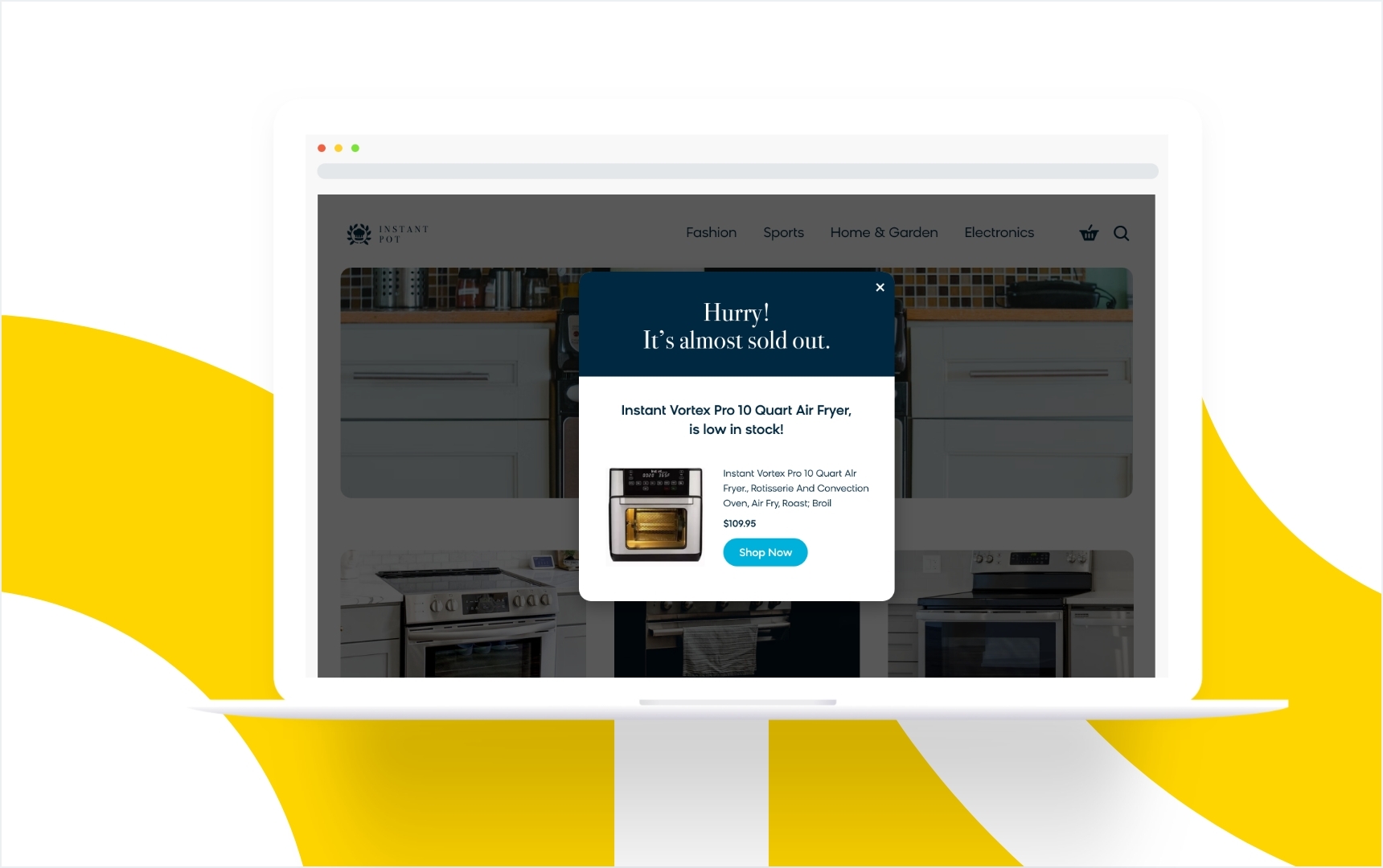 Referrals
Referrals are a cost-effective way to get new customers to your brand. Plus, because they're coming organically from your existing customers, these new customers tend to be more loyal. You'll want to provide an incentive, such as 15% off the next purchase for both the referrer and the new customer, for each referral to encourage your customers to stay engaged. 
Weblayers work well here because your brand is still top of mind while they're on your site. Try triggering the weblayer after they've made a purchase or after they've returned to your site. And if you don't want to start from scratch, you can take advantage of Bloomreach Engagement's built-in integrations with Antavo and Yotpo for your loyalty and referral program needs.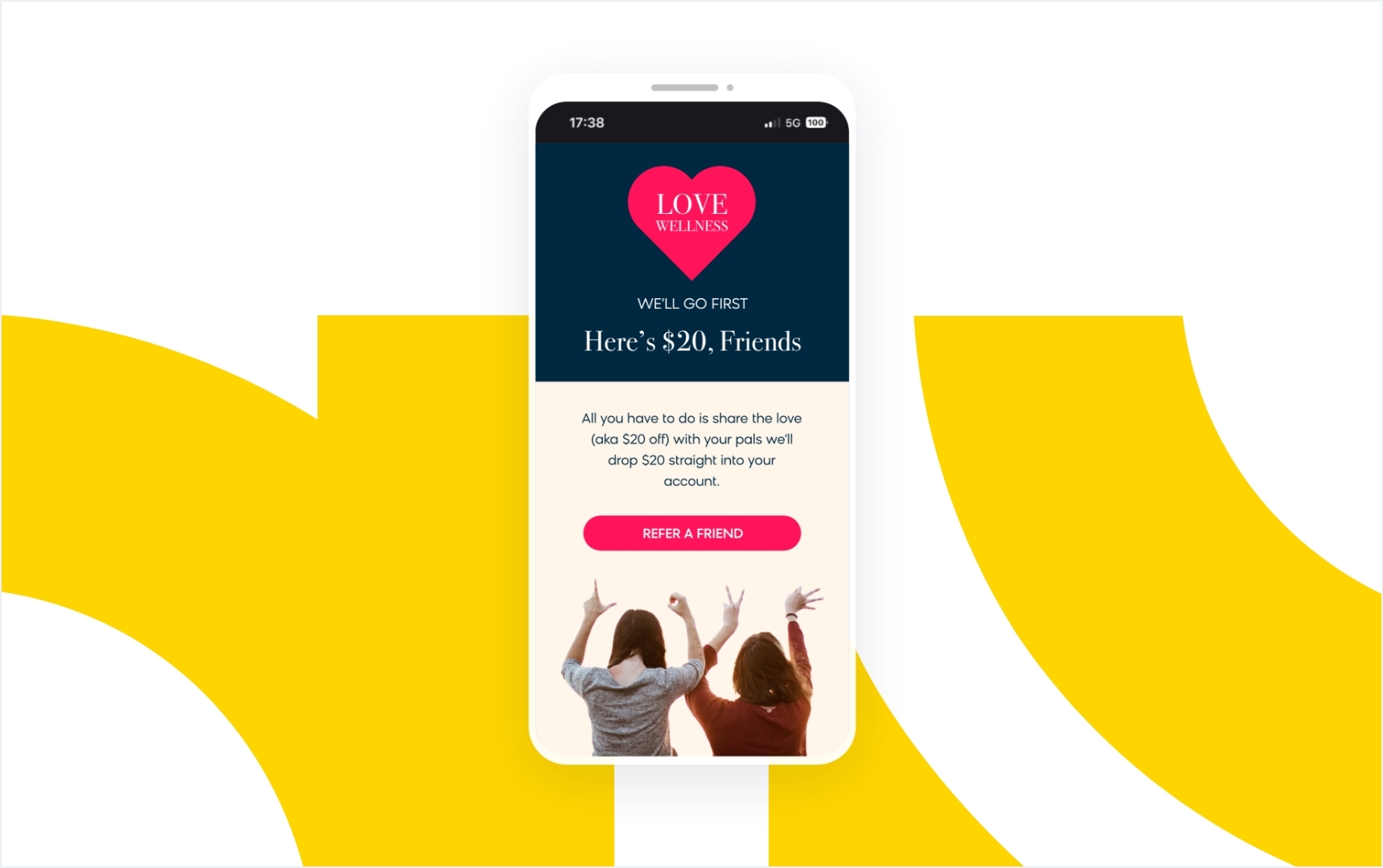 Gamification
Adding interactivity is an excellent way to keep your customers engaged. Try adding game mechanics — such as points, badges, leaderboards, and rewards — to incentivize customers to make a purchase, share on social media, refer friends and family, and more. This is an easy way to stand out from your competitors, build brand loyalty, and drive sales. 
It's important to set clear goals, know your audience before you add gamification, keep the mechanics simple, and offer meaningful rewards. For example, you could create a weblayer with a spin-to-win wheel with a range of incentives, and the customer just needs to provide their email address in exchange for a prize.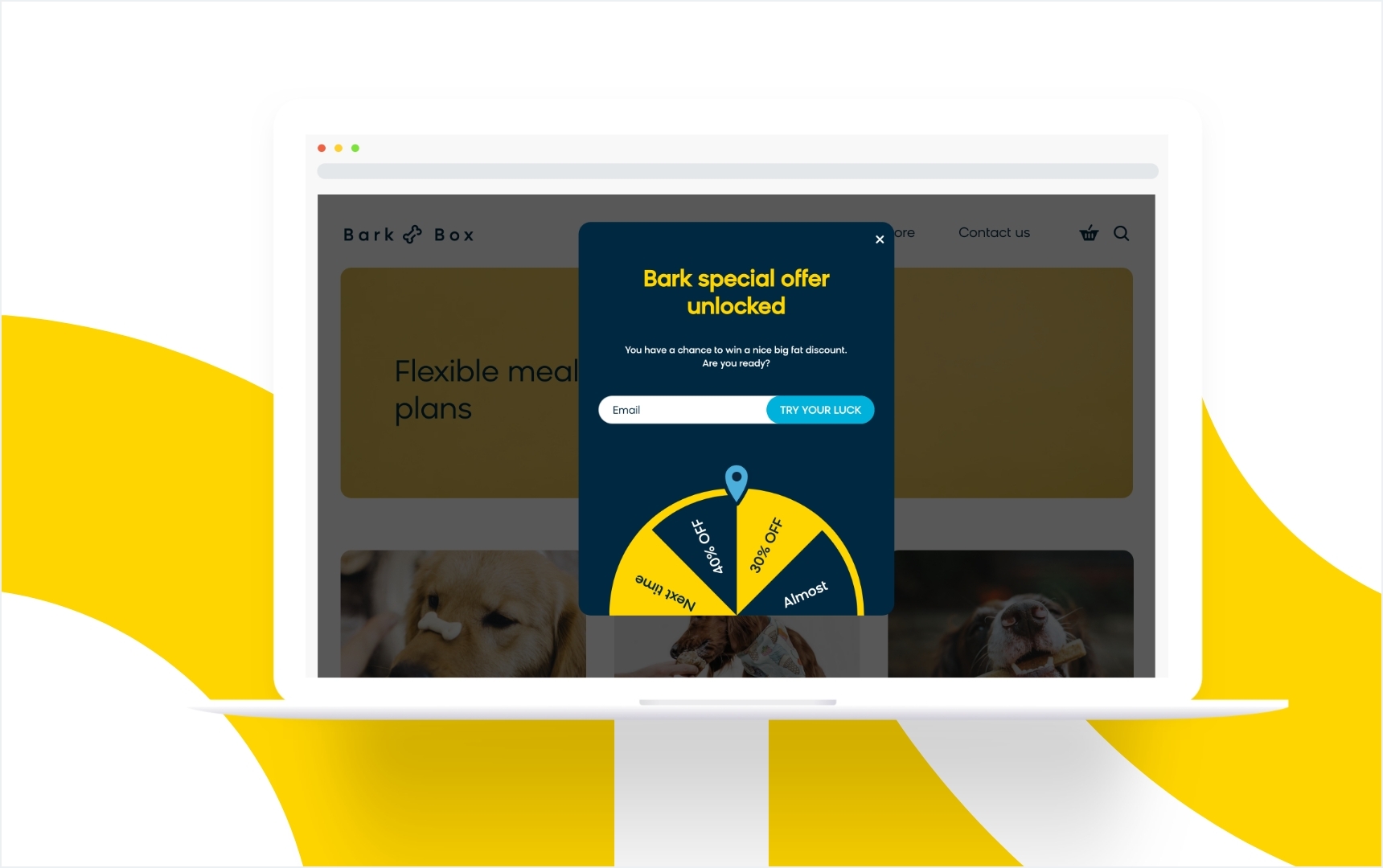 Take Advantage of Weblayers in Bloomreach Engagement
These are just five of our favorite use cases with weblayers in Bloomreach Engagement — there are many more you can implement. Start experimenting with weblayers today to boost your customer engagement, loyalty, and sales. Or, explore our D2C use cases guide for a comprehensive overview of the top-performing campaigns across every channel.