E-Commerce Site Search and Merchandising
Why Grocery Brands Should Ditch Instacart and Own Their Online Marketplace
By Ian Donnelly
08/05/2022
The last few years have been hectic for the grocery industry, to say the least. And no company knows how quickly the market can change better than Instacart. 
Once the answer to all of the grocery industry's problems, Instacart has lived long enough to see itself become a villain. More and more grocers are recognizing how overdependent the industry has grown on its services and are breaking away from the tech start-up to power their own online marketplaces, and if your business hasn't done the same, you should think about following suit. 
Vendors like Instacart that offer easy online grocery shopping and delivery saw huge growth during the last few years as a result of the pandemic, and it's easy to see why. When grocers had to scramble and figure out ways to offer products to their customers without in-store shopping, Instacart came to the rescue. 
Not only did they provide a quick, operational delivery and pick-up service that grocers could effortlessly adopt, they gave brick-and-mortar grocers a fast track into e-commerce. These vendors did all the heavy lifting with a marketplace that brands could plug right into, allowing consumers to shop their favorite grocery stores through third-party platforms. 
But now, years on from the start of the pandemic, it's obvious that these vendors only offer a band-aid solution. Grocers need to fully adapt to the reality that digital commerce is here to stay, and that owning your online marketplace — one that is powered by your data — is crucial for survival. 
Let's break down the main reasons that grocers need to own their on-site experience for a successful future, and how you can make that happen.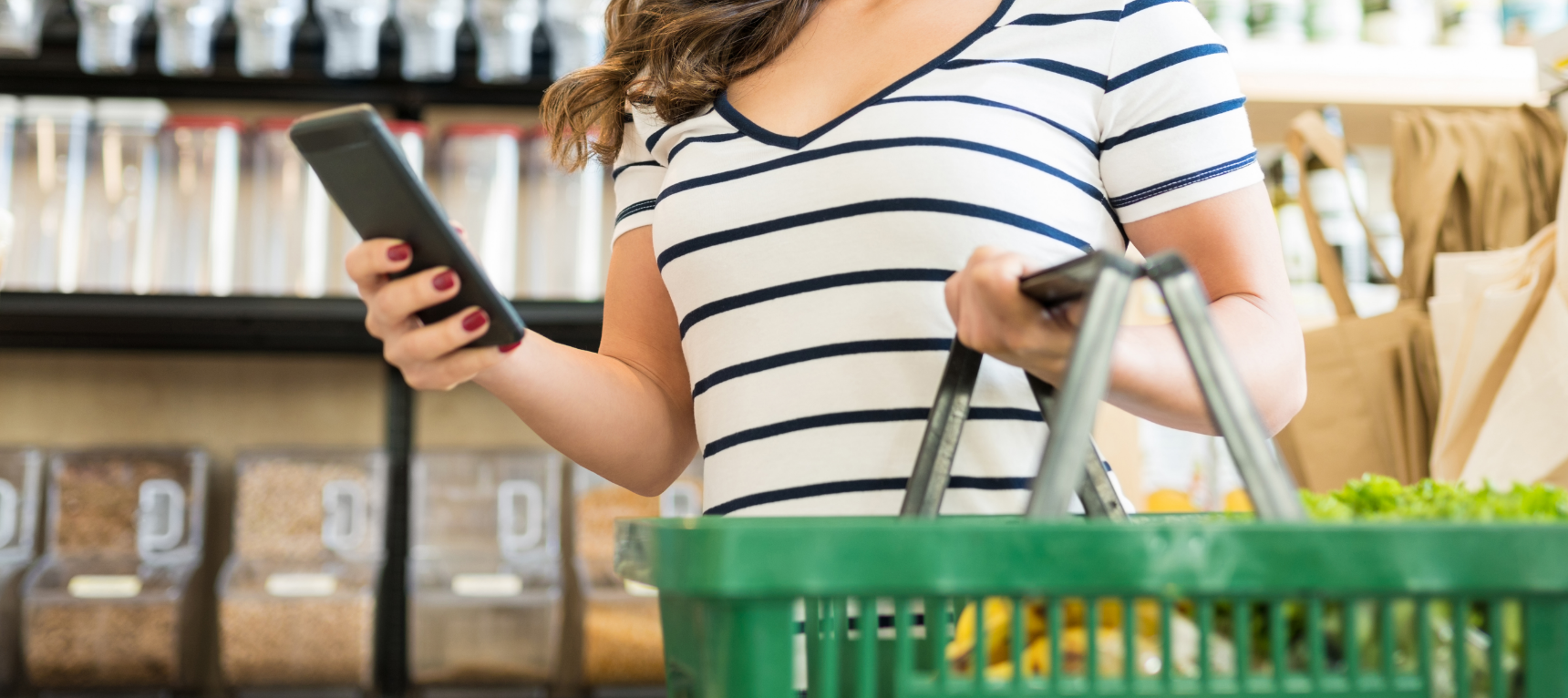 Why Should Grocery Retailers Ditch Instacart?
The main reason you need to decouple your business from Instacart or similar vendors is to own your customer experience. 
Because at the end of the day, if users buy your products through Instacart's platform, they aren't your customer, they're Instacart's. And while this might sound like a trivial difference at first, it has serious implications for your bottom line, as well as your customers' satisfaction with your brand.
Yes, shoppers buying your products through Instacart are still buying from your business. You're still making a profit, although in a low-margin industry like grocery, vendor fulfillment fees that reach up to 6% per order can cut deep into revenue. 
But owning your marketplace experience is the only way to truly connect with customers and form long-lasting relationships. It really is one of the most important steps you can take as a modern grocery business. 
Here's why.
Owning Your Marketplace Experience Is Better For Your Business
When you depend on another platform to power your e-commerce experience, you're handing over control of valuable data to another company. So, when you partner with vendors like Instacart, you're giving them permission to own the online marketplace that shoppers use to search for your products. 
And since Instacart controls all your customer engagement and enables all of the most important online touch points between you and your shoppers, they collect and own all that data, too. Your business doesn't learn when a shopper clicks on new items or adds their favorite brands to their cart. Instacart does. They get all that first-party data on your customers, not you.
And the same ownership problem is evident on the other side of the data equation: your product data. If Instacart is powering your online marketplace, you forfeit control of the data that's assigned to your goods and used to curate a shopper's experience (e.g., a product's assigned category, description, or availability). When that data isn't optimized and kept up to date, you can't use it to personalize your customer's experience, leading to pitfalls in their journey and diminished profits.
These two data types, your customer data and product data, are the two halves of the commerce data equation — the fuel that brings e-commerce personalization to life.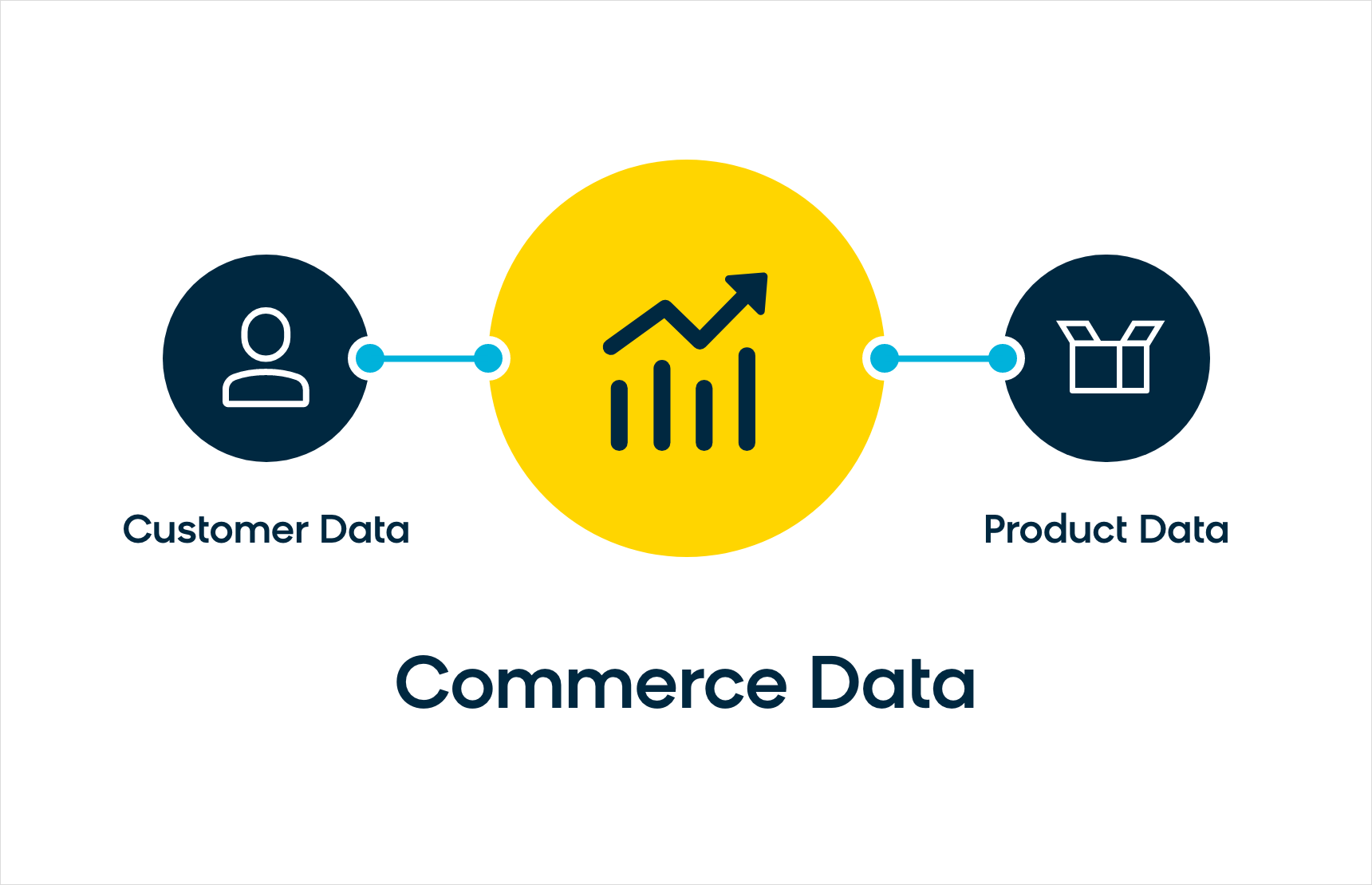 With a personalized experience fueled by commerce data, you can maximize your marketing efforts with things like tailored promotions, targeted campaigns, and product recommendations. You can promote high-margin items for customers based on their preferences, or personalize results to highlight direct producer partners for shoppers searching for similar products. 
There's no end to the personalized experiences you can enable with the right data, all of which can be optimized to boost your bottom line — and in a low-margin industry like grocery, these strategic tools can produce next-level results. 
For instance, simply by knowing that a shopper frequently purchases budget-friendly, prepackaged items, you can recommend your own brand-name goods as they shop your site, send them personalized email campaigns with price drops and promotions to boost checkout rates, or ping their phone with a notification highlighting an in-app deal they can take advantage of.
In short, you create the best shopping journeys and cross-selling opportunities that keep your customers on your marketplace and shopping your brands. And that's a level of control that third-party marketplaces like Instacart just can't offer.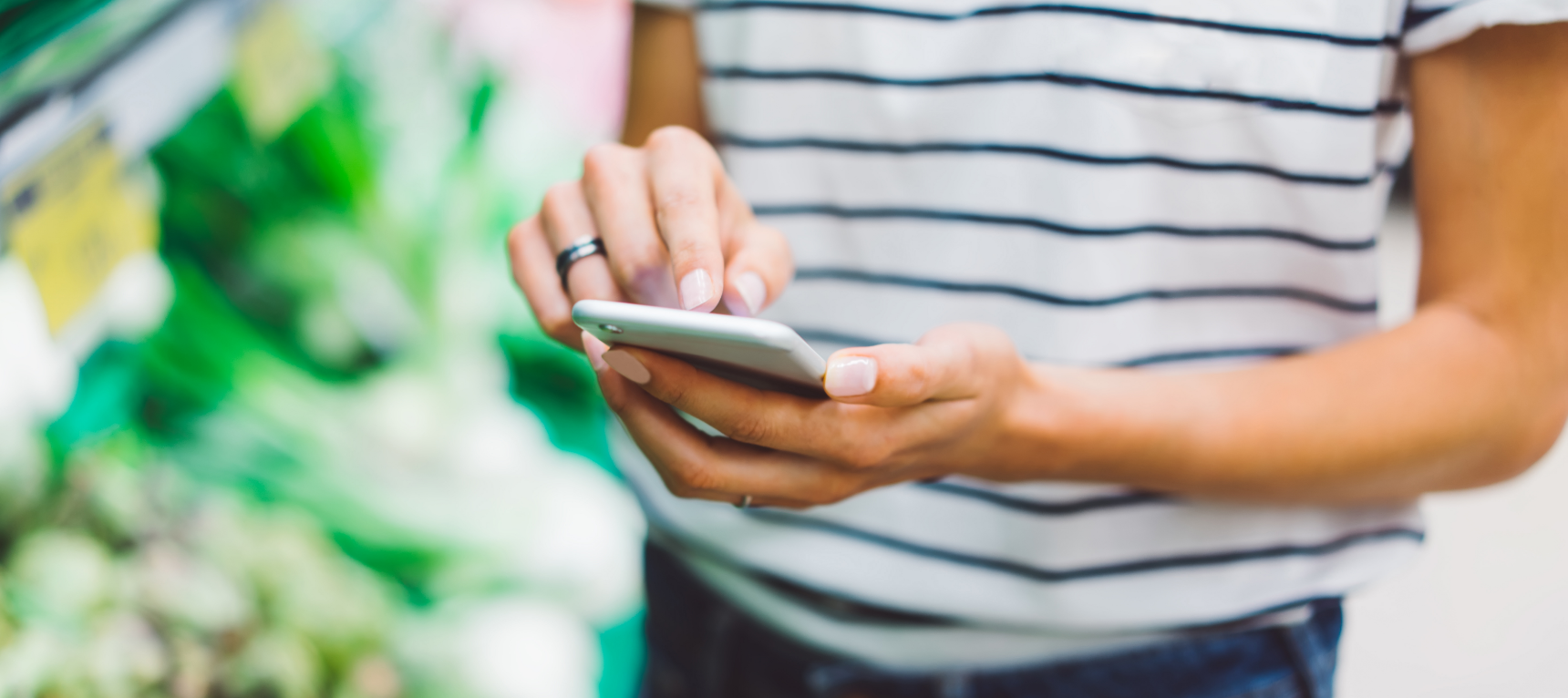 Owning Your Marketplace Is Better For Your Customer Too
Knowing how important data is to the grocery industry, it's easy to see why powering your own marketplace is crucial for businesses. But how do your customers benefit from an owned brand experience? 
The answer, again, is personalization. That's because a curated shopping journey isn't just something that retailers use to drive more profits from customers — it's an experience that shoppers want from brands, and one they will actively seek out elsewhere if their current brand of choice doesn't offer it.
In fact, a good customer experience is now the number one brand differentiator for today's consumer, ranking higher in importance than price or product. It truly is a make-or-break factor.
This is especially important for an industry like grocery, where customer experience can help you stand out in an increasingly competitive market. Adopting a personalized experience is an essential step in meeting all the modern challenges of online grocery and making meaningful, lasting connections with your customers.
But if you have a marketplace powered by a third-party vendor like Instacart, customer experience is where it falls dangerously short. Again, a few years ago it seemed like the perfect solution, but its convenience has soured over time with recurring issues, such as the disconnection between a store's inventory and Instacart's platform, which can't be updated or cross-referenced in real time. Out-of-stock items and substitutions are also very common on the Instacart marketplace due to ordered products not being available at the time the Instacart shopper reaches the store. 
For customers who have paid service and delivery fees, this ends up being a frustrating experience and one that doesn't solely fall at Instacart's feet. Your brand suffers as well, which is unacceptable for grocers who rely on brand recognition and trust. 
These kinds of pain points are more than just hiccups in a disjointed system — they can create rifts between you and your shoppers that have lasting loyalty issues.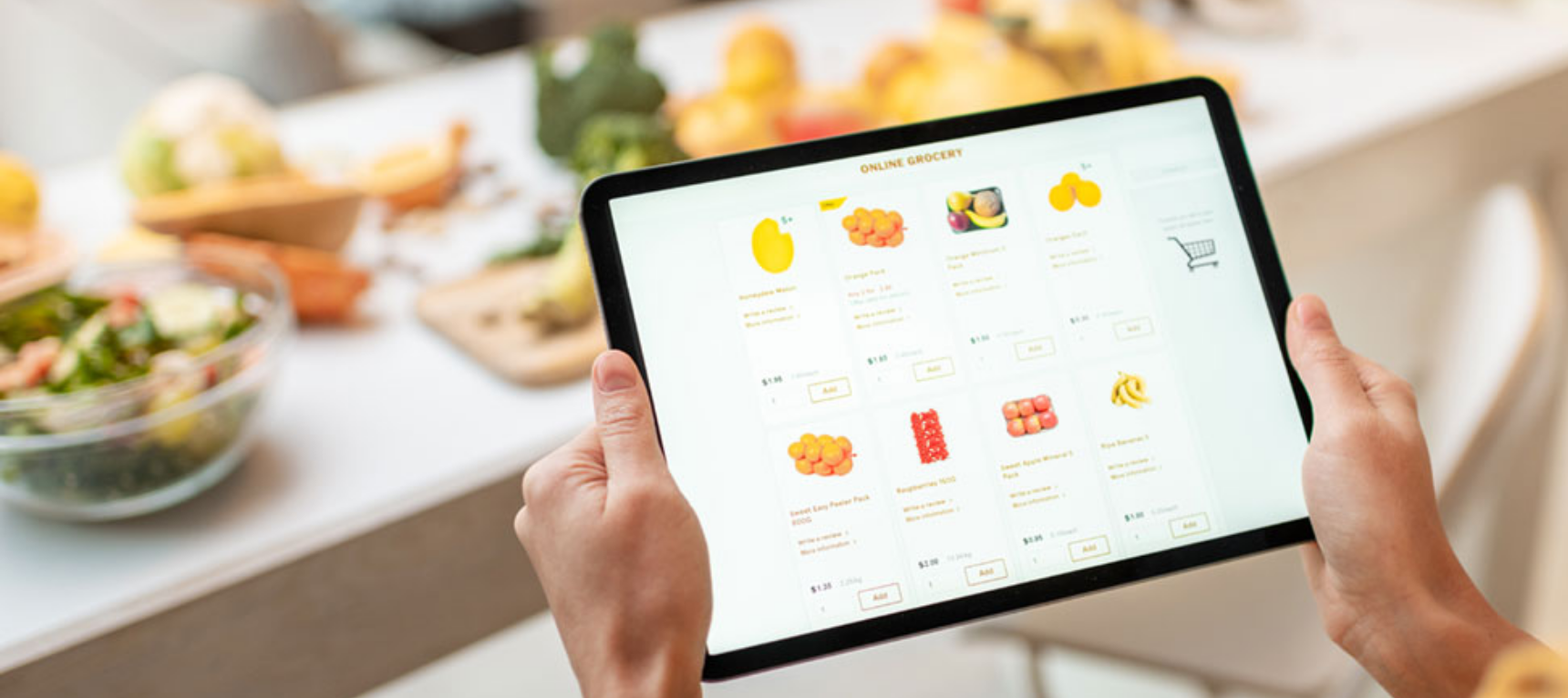 It's Time to Power Your Customer Experience With Bloomreach
When it comes to your online marketplace, relying on third-party vendors to power your customer experience just doesn't cut it. You need to collect and activate your customer data, keep your product data updated in real time, and connect your shoppers with the right products for an optimized customer journey.
Essentially, you have to craft digital experiences that are so relevant and contextual, they feel like magic. From the moment a consumer starts searching your site to the moment they check out, their online experience needs to be optimized specifically for them — and that's exactly what Bloomreach offers.
With Bloomreach Engagement, our real-time CDP combined with intelligent marketing automation capabilities, you can create those hyper-personalized experiences that every modern grocery business needs, guiding your customers through a tailored, cross-channel journey. 
It not only offers powerful 360° customer profiles, but has the added capabilities of an email service provider, artificial intelligence, marketing automation, and web personalization in a single platform, giving you all the tools you need to create consistent, fully automated communications your customers will love. 
Bloomreach Discovery provides a powerful combination of intelligent site search, SEO, recommendations, and product merchandising that empowers businesses to create a sophisticated product discovery experience for online shoppers, helping them find exactly what they're looking for and more. 
For a business like grocery, where online shoppers start a majority of their journeys at the search bar, these features are absolutely fundamental for crafting a revenue-driving customer experience. And it's all backed by a commerce-specific AI engine built on more than a decade of data, empowering businesses to meet the high expectations of modern, savvy shoppers.
Excited to see what your business can achieve with Bloomreach? We're ready to help you take back control of your marketplace and power your customer experience for game-changing results. Request a demo today and let's get started.