Omnichannel Marketing Automation
Permission-Based Email Marketing: What It Is, Why It Matters, and Best Practices
By Whitney Phaneuf
07/24/2023
Omnichannel Marketing Automation
Permission-Based Email Marketing: What It Is, Why It Matters, and Best Practices
Trust is the cornerstone of a successful email marketing campaign, and email in particular is one of the most personal touchpoints you can create with your customers. You're essentially knocking on their virtual door and you want to ensure they open it and let you in. That's where permission-based email marketing comes in — it's your best tool to start your email relationships on the right foot and avoid ending up in the spam folder.
Email continues to be one of the most popular and effective digital marketing channels, but it's a noisy landscape with tons of brands vying for attention. Currently, an average of over 300 million emails are sent worldwide every day, and that figure is expected to rise to a whopping 376 billion by 2025. 
With this kind of email volume, privacy and data protection have become huge issues for consumers, and they've both come a long way over the years. The United States' groundbreaking Controlling the Assault of Non-Solicited Pornography and Marketing (CAN-SPAM) Act of 2003, the General Data Protection Regulation (GDPR) law in the European Union, and the Canadian Anti-Spam Legislation (CASL) all work to protect users from spam emails.
But a Harris Poll report found gaps between what brands deliver and what consumers expect, with privacy being a top concern for the latter. The poll of 150 marketers and 1,500 consumers found that consumers feel brands are falling short on privacy. 
Read on to learn how permission-based email marketing is the key to unlocking data-compliant communications with your customers that deliver what they're looking for while still driving the bottom line for your business. 
What Is Permission-based Email Marketing? 
Permission-based email marketing, or opt-in email marketing, is the practice of sending commercial emails only to consumers who have given explicit permission or consent. In other words, no unsolicited emails!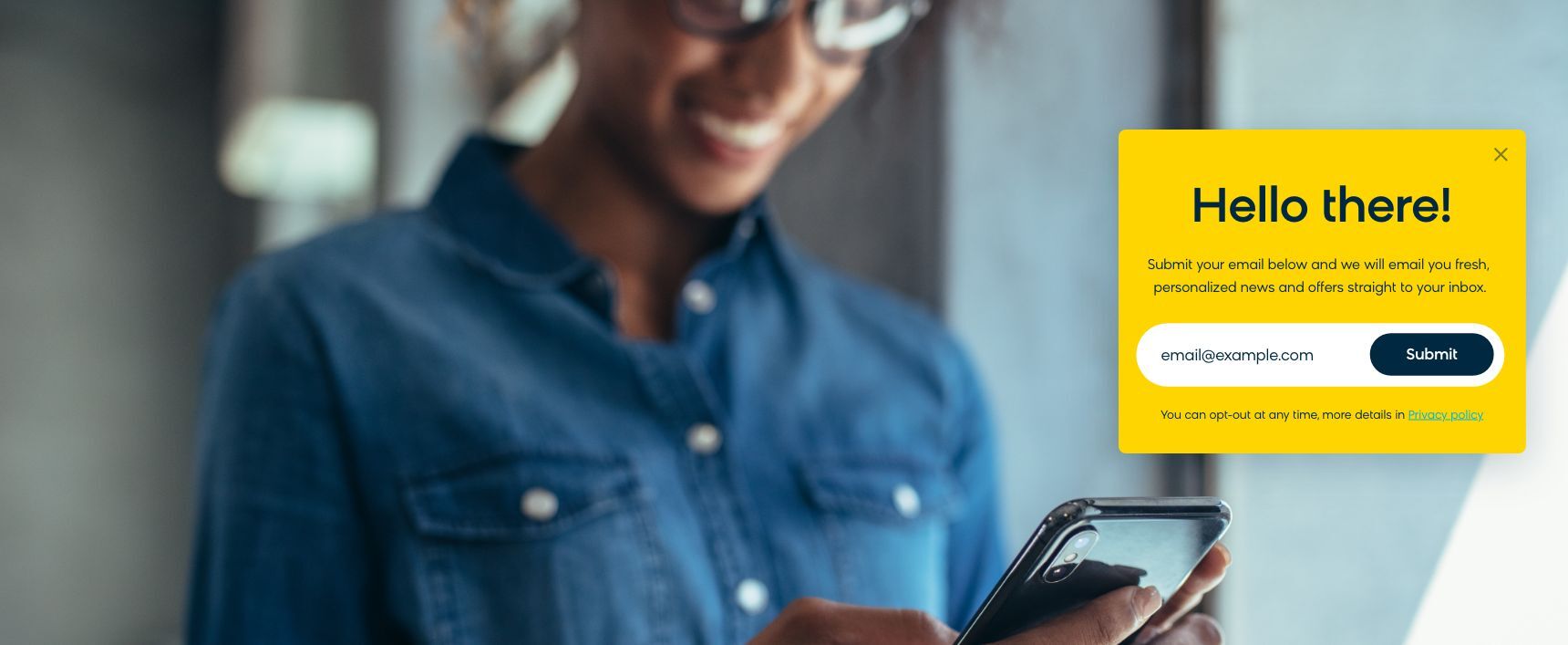 "Explicit" is the key word here, as there is also implicit permission, and it's important for your business to understand the difference between the two:
Explicit permission is when a person clearly indicates that they want your promotional emails via an action such as providing written consent or filling out an opt-in form. They also need immediate and consistent access to unsubscribe if they no longer want your marketing emails. 
Implied permission is when you receive a person's email address in the course of business communications, and you have reason to believe you can send emails to them as a result. Note that this is not considered best practice. 
In a McKinsey survey of 1,000 North American consumers, roughly two-thirds of respondents said it was "very important" for their email contents to only be accessible to those they authorize, while the names and identities of their email correspondents should remain private.
Customers are paying attention to how you use their data in email marketing, and consent needs to be top of mind in every interaction.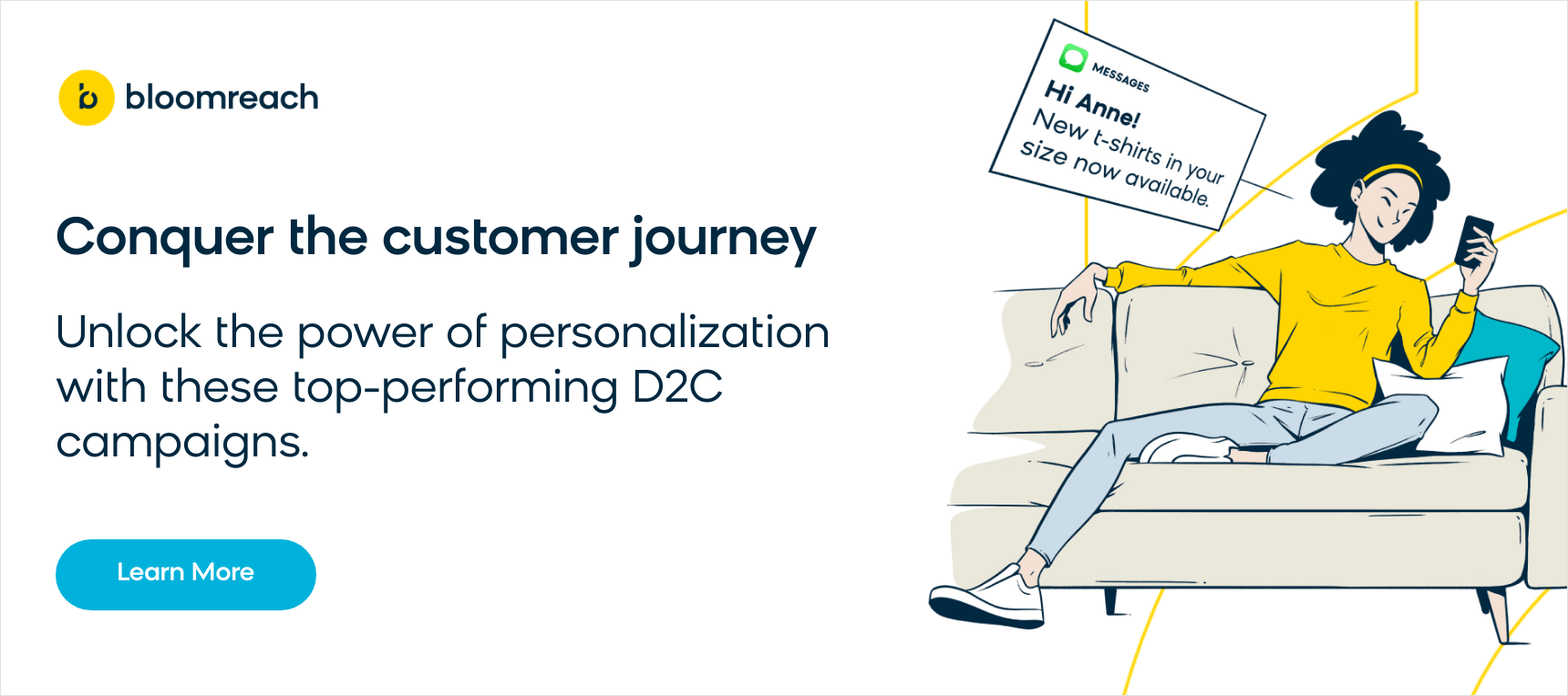 Why Email Consent Matters
You have one shot to make a good first impression, and sending your potential customers an unsolicited email without their consent is sure to leave them with a negative feeling about your brand. Even with regulations in place and Internet Service Providers (ISPs) closely monitoring inboxes, around 50% of emails sent every day — more than 100 billion — are considered spam. Here's why getting consent is crucial for your overall email marketing strategy: 
It Boosts Conversions
Conversion rates increase when marketers send permission-based emails. Just take a look at the whole email marketing journey: You first have to figure out your target audience for your email, then you have to send it and it has to be delivered to the recipient's inbox. From there, your content needs to be interesting enough for them to open, then click on a relevant link (and hopefully not unsubscribe while they're in there).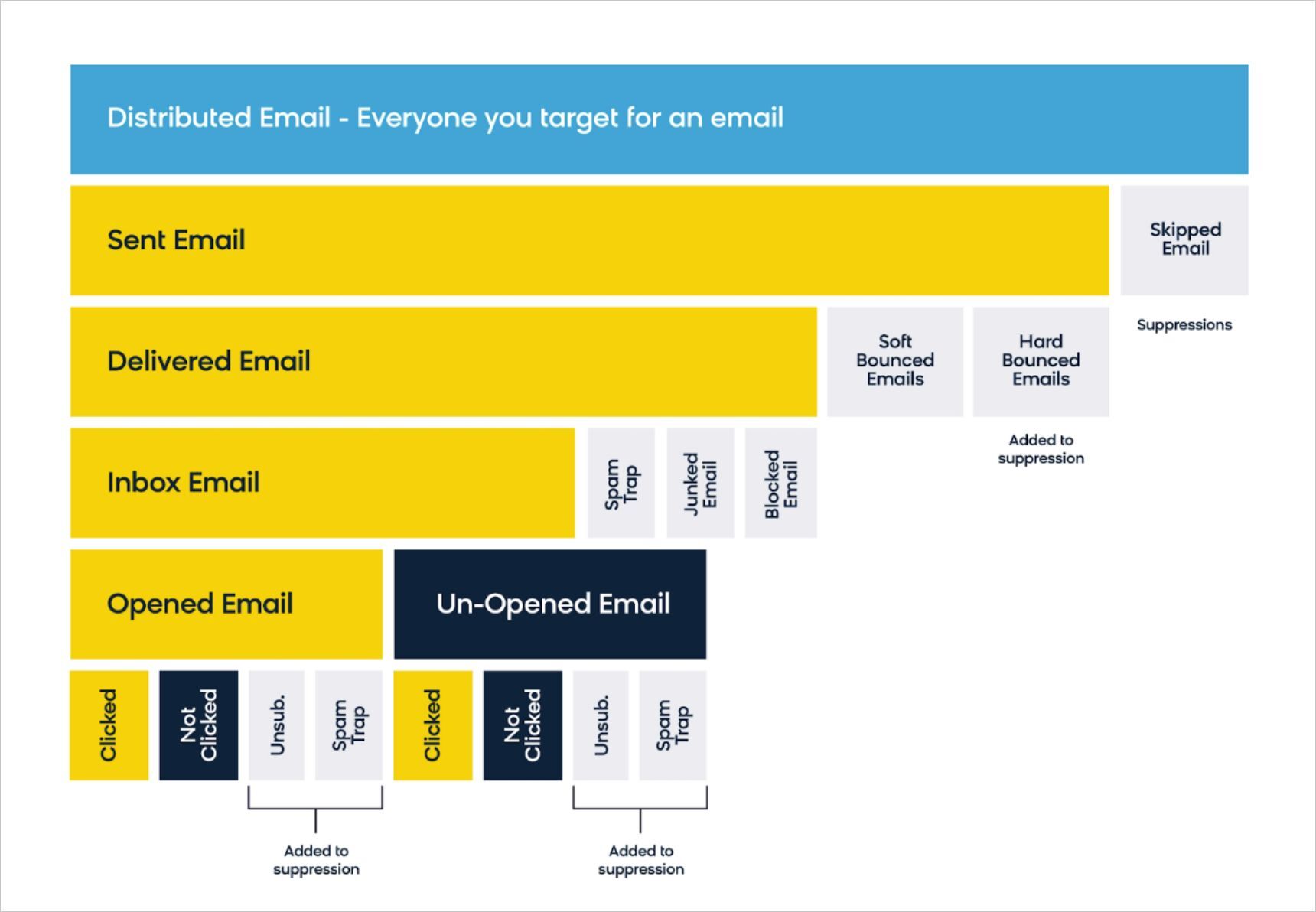 The email marketing journey is a longer road to get your target audience to click and take action than some marketers realize. These relationships need to be nurtured over time with highly relevant, dynamic content, not kicked off with the brute force of a cold email. Ensuring you start with a recipient list of real people who consented to your email marketing will improve your deliverability and increase the chances of your emails being opened and clicked. It also reduces the risk of people unsubscribing or flagging your emails as spam.
It Helps the Bottom Line
Using permission-based email just makes financial sense. According to digital agency LYFE Marketing, permission-based emails boast an average return on investment (ROI) of $38-$44 for every $1 spent. Plus, when you get permission to send them emails, your recipients are much more likely to open and click. 
Essentially, you're losing potential revenue each time somebody unsubscribes, which avoids having your email marketing efforts go to waste.
It Helps You Stay Compliant 
It also pays to comply with anti-spam laws. According to the Federal Trade Commission (FTC), each separate email in violation of the CAN-SPAM Act is subject to penalties of up to $46,517. While CAN-SPAM Act and the EU's GDPR law don't prohibit sending unsolicited commercial emails, the Canadian Anti-Spam Legislation (CASL) requires businesses to obtain permission before sending emails. Don't attempt to decipher these nuanced spam laws on your own — you should seek legal counsel about your new and ongoing email marketing campaigns to make sure you're complying with all spam legislation.
It Drives Customer Loyalty
Customers and prospects who opt in to your emails are far more likely to stick around, as well. It all starts with a spark of interest: They may be browsing your site and sign up for emails in exchange for a promo code; they could be making a purchase and, while checking out, click a box to join your mailing list; they might receive one of your emails forwarded from a friend, enjoy what they read, and sign up themselves. 
What happens next is critical to retaining them — you'll want to serve them relevant, personalized emails with snappy subject lines to get them to open the email and relevant content to keep them subscribed.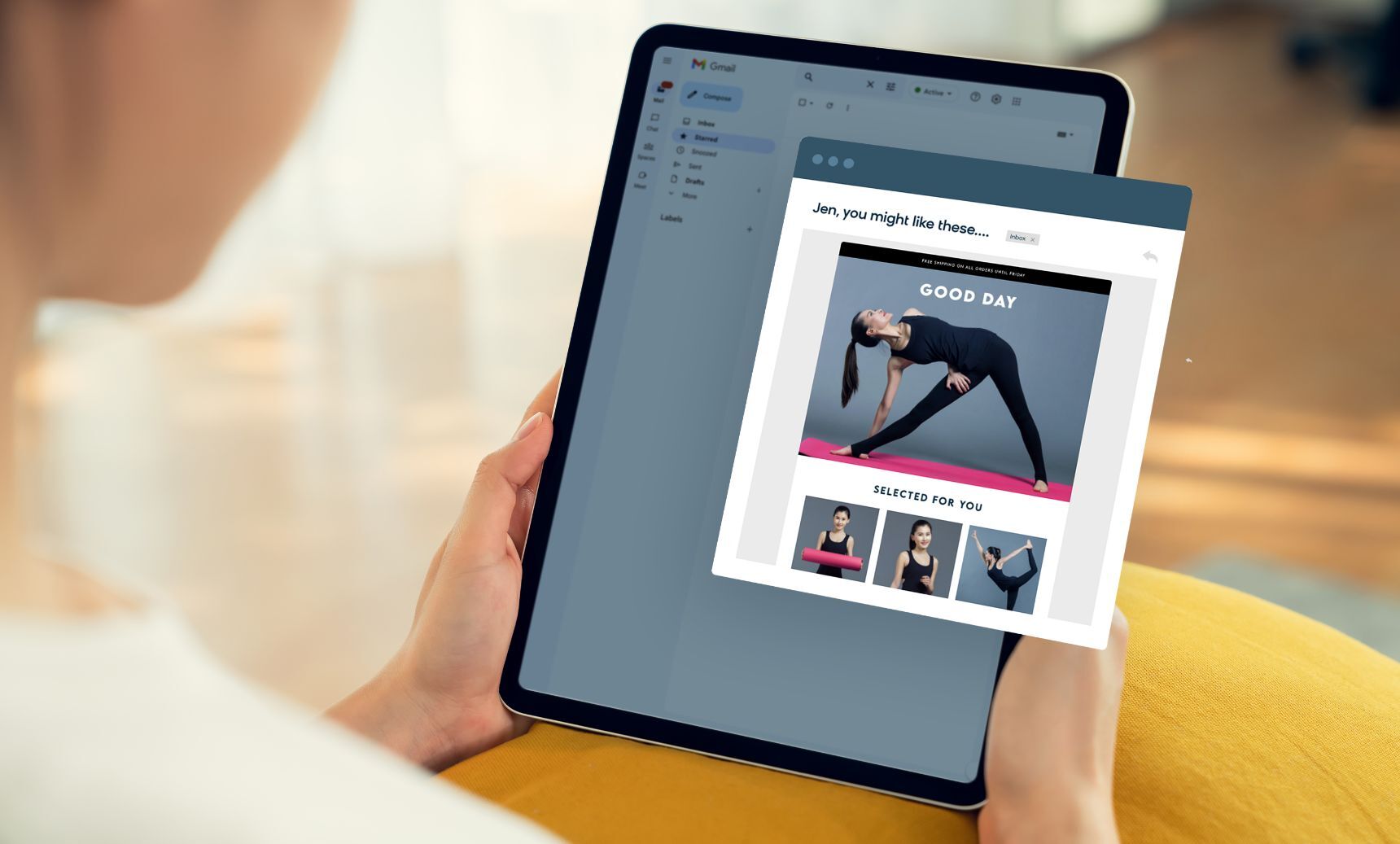 You'll also want to give them options to tweak which messages they opt in for so that they don't feel like they're receiving too many messages. Letting customers only receive the email marketing communications they want is key to driving lasting customer loyalty.
None of this is as easy or simple as it sounds, but we have some best practices that will foster positive relationships with your email recipients.
Permission-based Email Marketing Best Practices 
Getting your foot in the door of a customer's inbox is only the beginning. Be sure to follow these best practices to make sure your permission-based email marketing strategy is successful: 
Use a Double Opt-in 
When someone signs up for your emails (e.g., via an opt-in form), don't directly add them to your marketing lists; instead, you should give them an opportunity to opt in again. This is called a double opt-in, which involves sending an email with a confirmation link to the customers' inbox to double-check that they are the owners of the email address they submitted. 
Double opt-in leads to healthier email lists that contain a larger percentage of active users. It also increases email deliverability and improves your sender reputation.
Check Your List Hygiene
After you start sending emails, list hygiene becomes critical to driving engagement metrics. If someone clicks unsubscribe or becomes inactive, it's crucial that you take action, both as a marketing best practice and to comply with anti-spam regulations. Comb your lists for spam or undeliverable email addresses on a regular basis and get rid of them swiftly. 
Before purging those emails, though, you'll also want to identify why they bounced back. First check if it's a hard and soft bounced email: 
A hard bounce is defined as an email message that can't be delivered due to an unchanging, permanent reason. A hard bounce can be for a variety of reasons, including the email address doesn't exist, the email address' domain name is invalid, or your recipient's mail server doesn't exist. 
A soft bounce means there's still hope to fix what is a temporary issue, such as your recipient's inbox being full, low user engagement, or the ISP having connectivity problems.
Welcome New Subscribers
The journey from email sign-up to purchase can be lengthy and complex. That's why not every email should be a hard sell — timing is everything. Establish the connection between your brand and new email subscribers through an automated welcome series. More than 80% of users will open a welcome email, which is four times more opens and 10 times more clicks than a standard email, so there's a good chance that you'll get their attention. To maximize results, be sure to send the first welcome email within the first 24 hours of a user subscribing.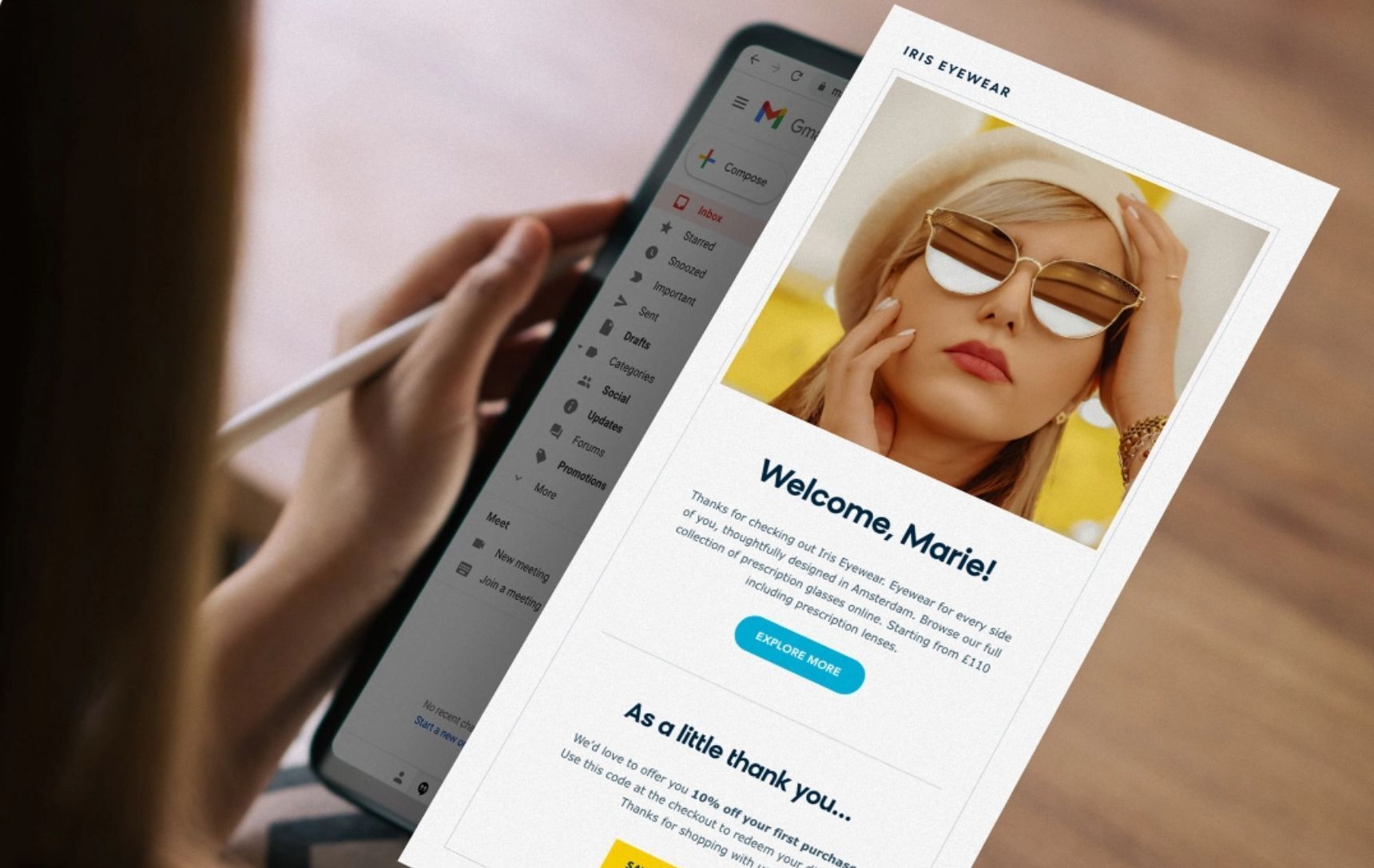 Welcome emails should be visually appealing and feature content that's helpful and informative vs. a sales pitch. The first welcome email often thanks new customers for subscribing and gives them a taste of what to expect from your brand. The second email can delve more into your value proposition and should entice them to click on your product recommendations or get a demo of your services. The third email should have a call to action, which can be split into two categories: 
If they've taken an action such as making a purchase, ask them for a product review, to follow you on social media, or to download your app. 
If they have not acted on any previous emails, offer them an incentive such as a limited-time offer or promo code. If that works, send them email #1 as a follow-up.
Reengage Your Audience
Part of proper list hygiene also means dealing with recipients who don't engage with your emails. These folks are hurting your engagement metrics and they may not want your emails anymore, even if they haven't clicked "unsubscribe." You should attempt to reengage these users using an omnichannel win-back campaign, which leverages data to create thoughtful, personalized communications on the right channel at the right time. Even if a customer is ignoring your emails, they may be responsive over SMS/text, your mobile app, or the chat feature on your website.
Make Unsubscribing Easy
If your audience does want to unsubscribe from your emails, it should be easy and painless. There should be a clear unsubscribe action in every email you send, which allows users to opt out in one or two clicks. No matter how much you'd like to keep them on your lists, never hide an unsubscribe link or implement arduous steps for a user to opt out of your emails. It's also a key component of anti-spam law compliance. Per the FTC outlining CAN-SPAM rules: "Your message must include a clear and conspicuous explanation of how the recipient can opt out of getting email from you in the future…that's easy for an ordinary person to recognize, read, and understand."
Personalize Your Emails
One of the best ways to avoid unsubscribes and retain active users is to craft relevant, personalized emails using compliantly collected data. Your customers may not know all the work that goes into the marketing messages they receive, but they can immediately spot when it's lazy, or worse, irrelevant — for example, when an email tries to sell them something they just bought. 71% of consumers expect personalized interactions, according to a McKinsey report, and 76% claim to feel frustrated when they don't get it.
Here's a quick overview of the different types of data you can use for your email marketing: 
Zero-party Data
Gathering quality data directly from your customers will lead to a better experience for them and increase conversions for you. You'll want to focus in particular on gathering zero-party data, which comes straight from the customer and comes with their express permission to use that data in an email campaign.
Zero-party data is defined as information that a customer proactively shares with your company, and includes profile, preference center, purchase intentions, and other account data. When collecting zero-party data, make it clear that there's a value exchange here — what benefit are you providing your customers in exchange for their data? How are you improving and personalizing their shopping experience?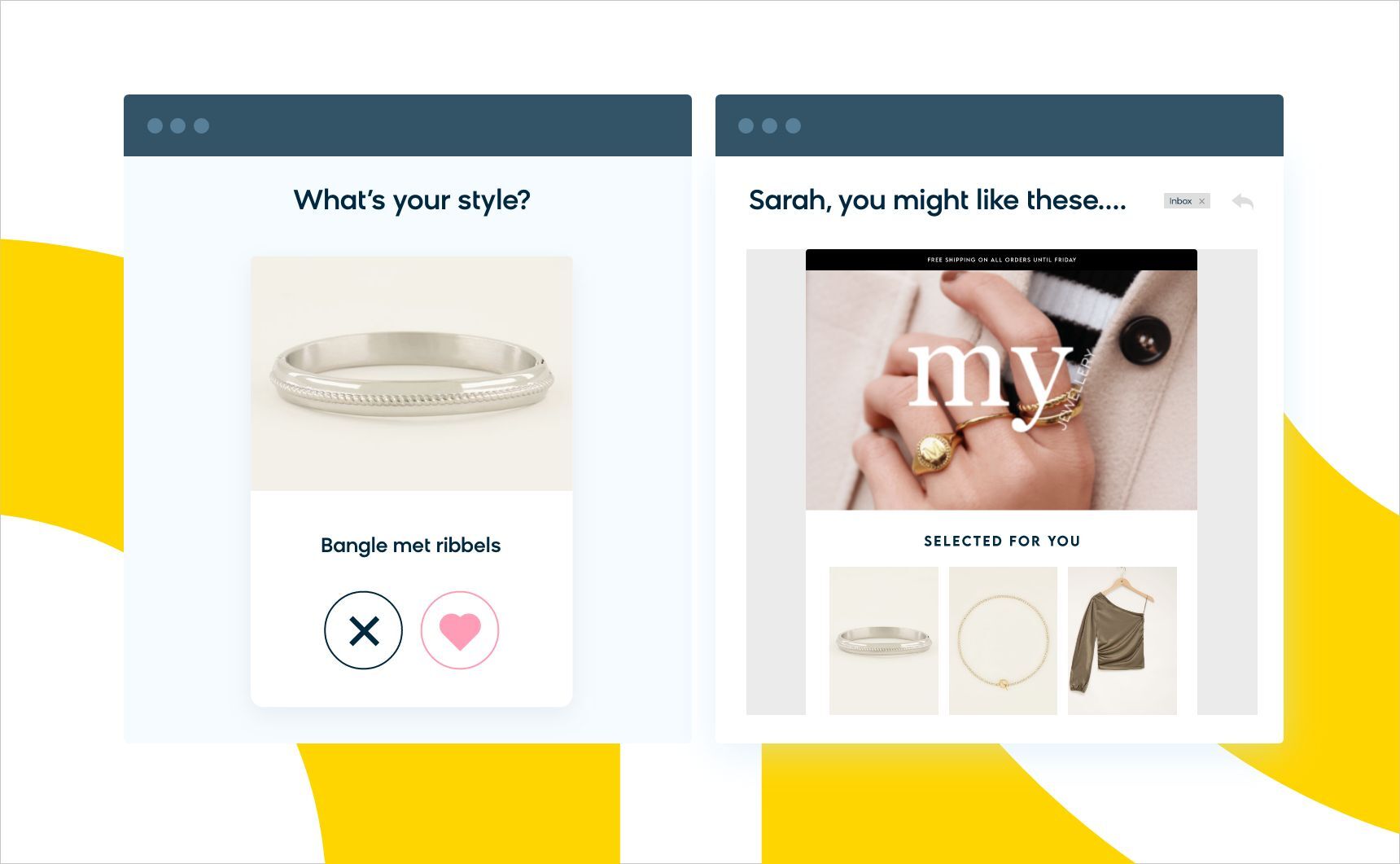 First-party Data
First-party data, meanwhile, comes directly from your company's channels, including email, SMS, social media, mobile apps, and websites. This is also crucial for running your email marketing campaigns, though should ideally be used with zero-party data for better personalization. 
Third-party Data
In contrast, third-party data is collected from multiple sources, aggregated, and packaged and sold to anyone — including your competitors. 
While third-party data can be valuable and include a customer's activity and interactions on websites and apps outside of your own, you don't know how accurate it truly is and if it was collected with consent. For better permission-based email marketing, you'll want to prioritize growing your company's zero-party and first-party data through personalized quizzes, polls, product recommendations, search, and more. Empowered by these insights on both your new and existing customers, you can tailor each email to them, from a personalized subject line to sending when they're most likely to open it. The more information you have, the more personalized your approach can be. 
Commerce Data
If you're just starting to explore what personalization can do for your email campaigns, begin by looking at commerce data. Commerce data is the combination of collected customer data (e.g., purchase history, personal demographics, etc.) and product data (e.g., the brand, color, or style of an item), and it gives you key insights into what your user is interested in to better inform your marketing emails.  
Message Around Important Milestones
Create personalized, meaningful moments to connect with your prospects and customers over email. Birthdays, purchase anniversaries, and commemorating how long they've been a loyal customer are all reasons to celebrate. Sweeten the deal with a coupon code and use commerce data to serve them products and services they can't resist.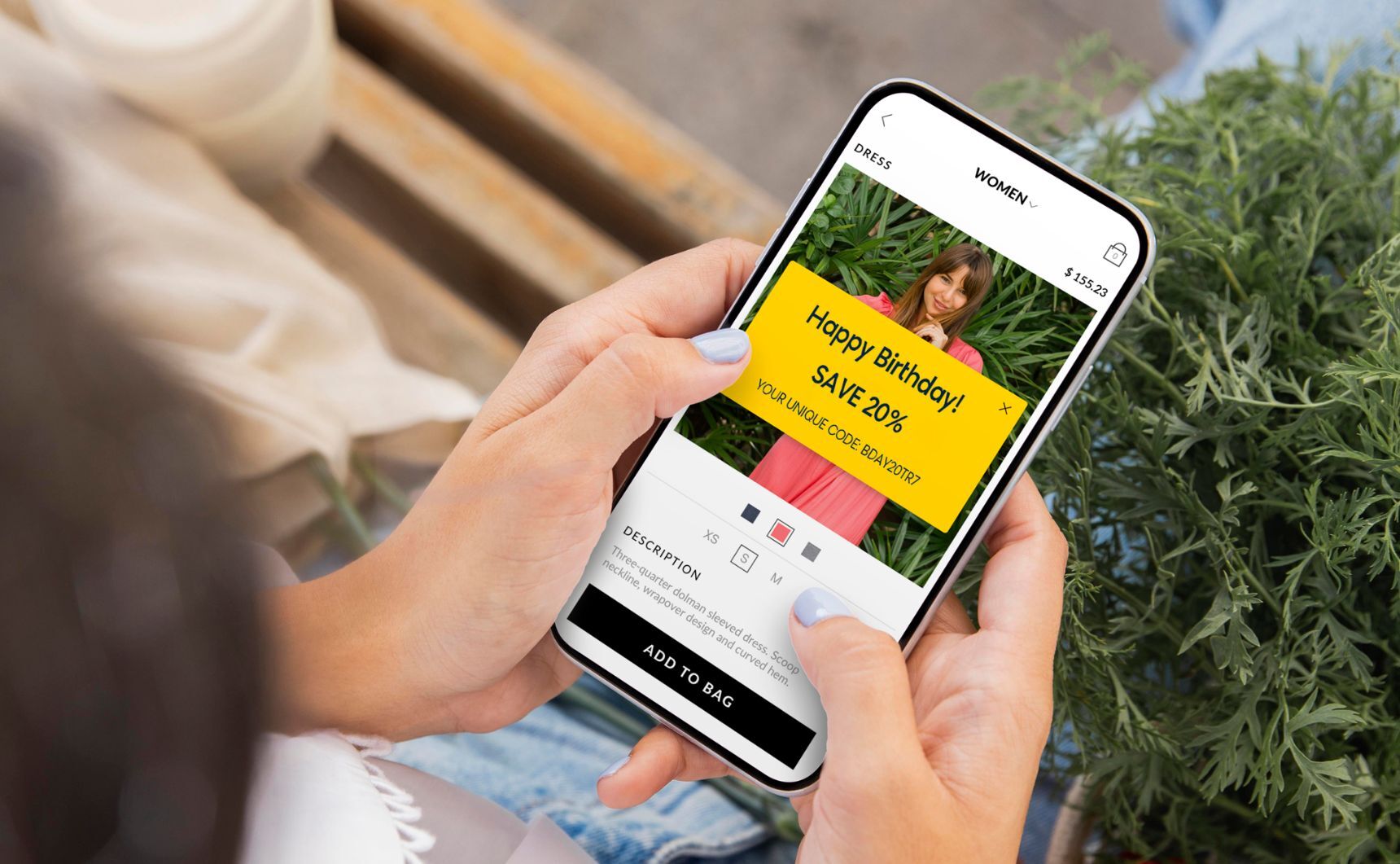 Holidays are another perfect excuse to reach out and incorporate personalization, serving recommendations based on where they live and their purchase history. Just be aware that you won't be the only company sending out holiday messages — plan ahead and dedicate more time to finding ways to stand out from the crowd with your email marketing. Holidays such as Valentine's Day, Mother's Day, and Father's Day can be a sensitive time; give your subscribers an option to opt out of specific emails that they don't want to receive.
Don't Forget To Test
If your customers have given you their permission to email them, don't squander this opportunity with cookie-cutter emails. Nurture and grow the relationship with each email you send — using personalization and A/B testing, your emails should become more effective and compelling as you learn more about your customers. 
Your ultimate goal is for your customers to receive marketing messages they actually want to open and read. Of course, people are fickle and you'll need to regularly test different strategies and iterate to reach the right audience on the right channel with the right content and at the right time. 
The Impact of AI on Permission-Based Email Marketing
Artificial intellgience — specifically generative AI — is revolutionizing e-commerce across the board, and that includes email marketing.
Using AI to save time and money in email marketing is becoming an increasingly popular strategy amongst e-commerce retailers. AI enables advanced personalization in email marketing by analyzing vast amounts of data and creating customer profiles to tailor email content, subject lines, and timing to each recipient's specific needs and interests. This can lead to higher conversion rates and improved email marketing campaigns.
AI helps in managing an email marketing program by learning how users interact with emails and categorizing them as such. By understanding recipient behavior, AI algorithms can prioritize important and urgent emails, allowing users to focus on the most essential messages and improving overall inbox management.
While we don't expect AI to replace email marketers, it can assist them by automating repetitive tasks and boosting efficiency. AI algorithms can detect patterns and ease the workload of email marketers, allowing them to focus on more strategic aspects of their campaigns.
As generative AI models grow and evolve, their impact on permission-based email marketing will be further shaped. 
Help Your Emails Reach Their Full Potential 
In order to effectively implement permission-based email marketing to its fullest, you'll need a platform like Bloomreach Engagement.
Unlike other email marketing tools and platforms, Bloomreach Engagement is powered by a customer data engine, which brings all your customer data into a single marketing view of your customers, so that you can send personalized emails to them in real time across 13 channels — all while managing consent and remaining compliant.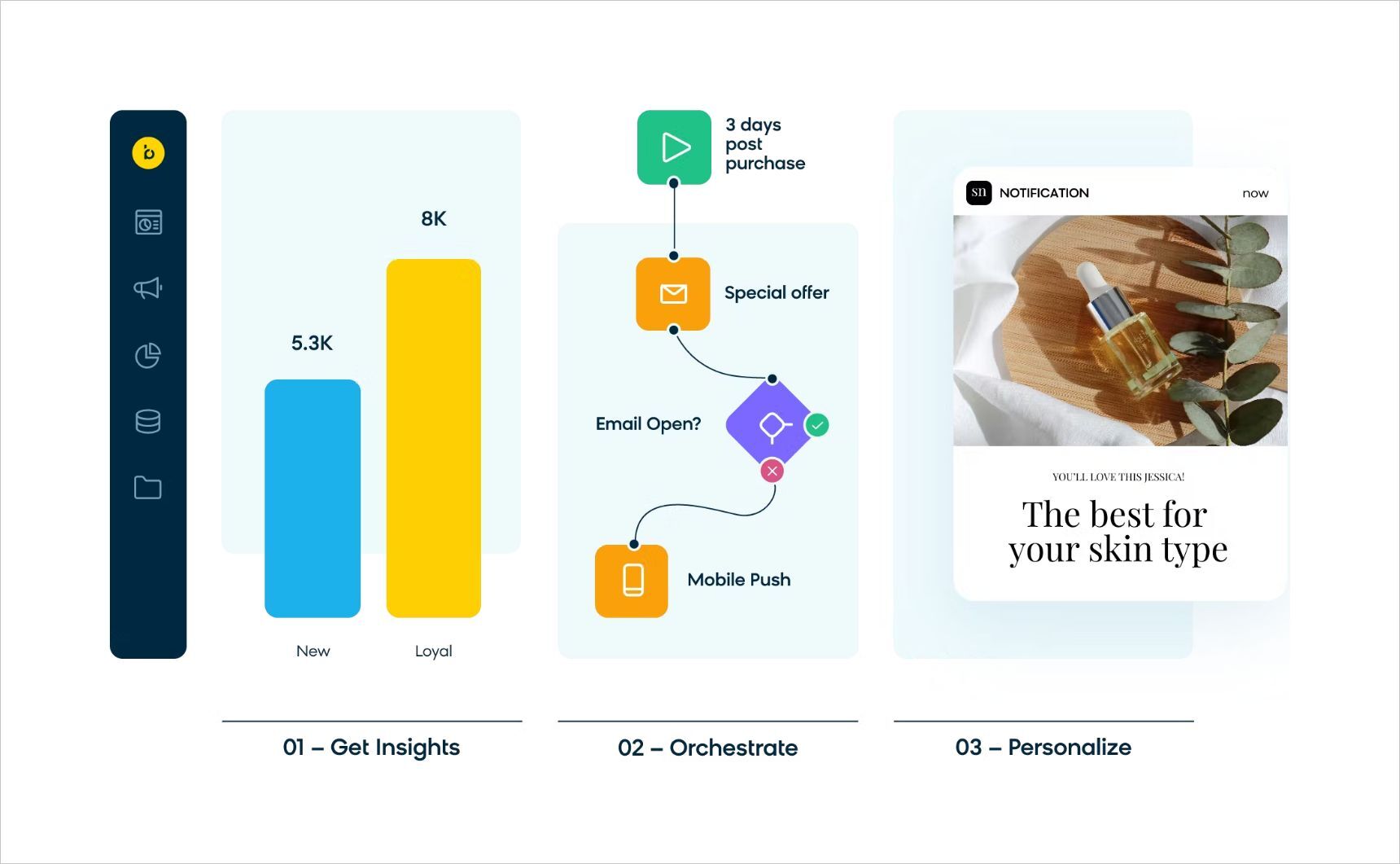 If you're ready to embrace a permission-based email strategy that will drive customer engagement and boost conversions and revenue, then check out our email marketing hub that will help you send fewer emails and generate more revenue for your online shop.