E-Commerce Site Search and Merchandising
How To Optimize Your Search Results for High-Margin Items
If you're already using Bloomreach Discovery, then you know how effective our product discovery features can be in serving relevant, personalized results for your customers. But even with better search and merchandising in place, there are always ways to further boost your conversions and revenue. 
In this post, we'll be looking specifically at your own branded products (or other high-margin items). These products can get you the most revenue per item, but you also don't want to showcase them if they're not relevant. Find out how to make a few simple changes in Bloomreach Discovery to bring more of your high-margin items to the forefront and drive greater revenue. 
Adding an Attribute Boost 
One way to prioritize high-margin products is to add a specific attribute to your products and then boost it. To do this, you'll need to first add "margin" as a numeric attribute — it's important to have your magin as a numeric value only; for other value types, you'll need to contact Bloomreach support for assistance. From there, you can select the "margin" attribute from the product grid: 
Then, you can choose the boost strength with the slider. You'll also see options to bury (which you may want to use for low-margin items), as well as which products to include or exclude from results.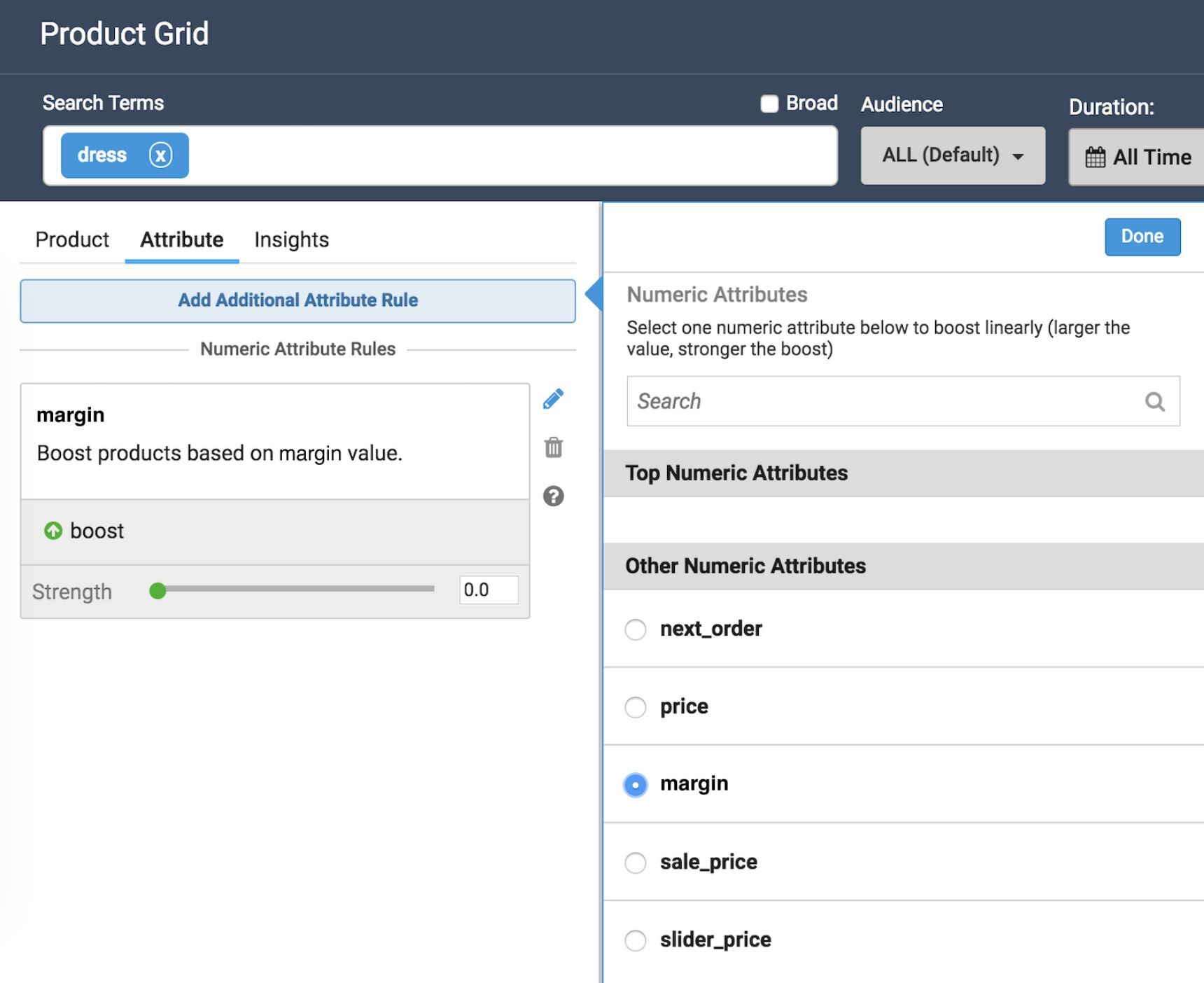 With this attribute rule in place, you can set the search terms you want to trigger this rule, as well as how long you want this rule to run for. 
Use Pathways and Recommendations 
Bloomreach Discovery also gives you the ability to use pathway and recommendation widgets to spotlight specific products. 
For example, if you wanted to showcase your own branded products, you could use a "brand highlight" or "new arrivals" widget featuring only those products. See how this brand's own products appear on the side: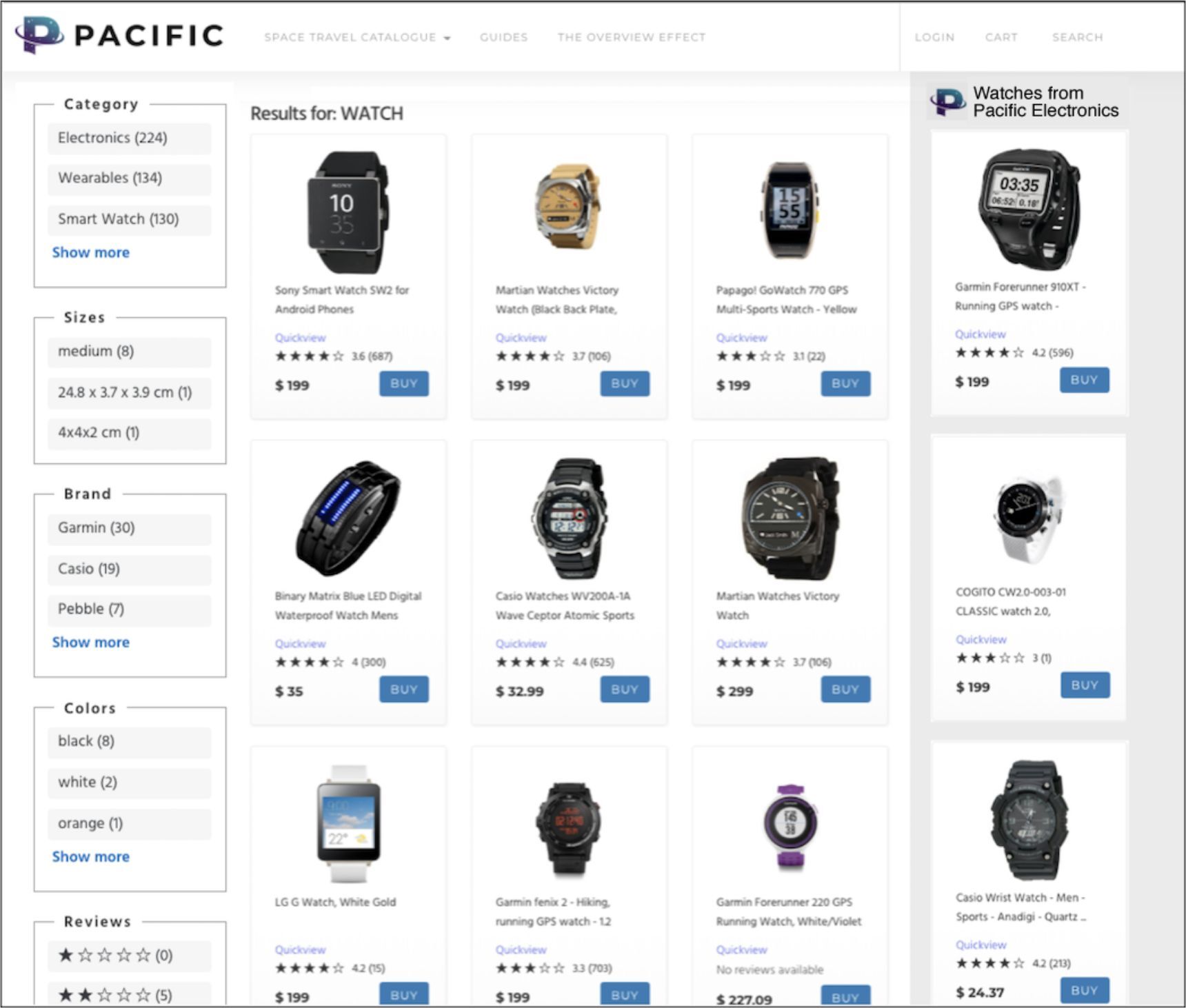 Alternatively, you could also create a curated widget featuring your high-margin items that you add to content pages, such as on an ideas landing page or a DIY how-to article:
You can also take advantage of recommendation widgets to display your high-margin products to customers. Try using widgets like "similar products," "frequently bought/viewed together," and "trending products" in conjunction with pathways to create more opportunities to show high-margin items and increase conversions. 
While recommendations are typically powered by AI-driven algorithms, you can customize these to your needs. If you're interested in these strategies, then learn more about integrating recommendations and pathways in Bloomreach Discovery. 
Get More Value From Your High-Margin Items With Bloomreach Discovery
Don't leave revenue on the table — featuring high-margin products is low-hanging fruit for your team to drive impact on your bottom line. With only a few steps in Bloomreach Discovery, you can start improving sales of your high-margin items today. Check out our extensive documentation to get started, or contact your account manager if you have any questions.