Omnichannel Marketing Automation
Social Media "Influencers" Can Improve Your Personalized Communication
By Samuel Kellett
07/10/2019
Omnichannel Marketing Automation
Social Media "Influencers" Can Improve Your Personalized Communication
This year, influencer marketing is a must-have. Whether you are doing it or not, you should know that you already have all the data needed to propel your conversion rate. All it takes is to look closely at your incoming traffic from social media – and unlock the potential of those who influence and those who follow.
Surveys predict that influencer marketing could become a $2 billion industry by 2019. Micro-influencers are like word-of-mouth marketing but on a large scale. It is no secret that millennials are less excited by traditional advertising. With advanced ad blockers, it is increasingly difficult for brands to get the message across.
As the millennial market matures, the influencer marketing is expected to grow too. Whether it's Duke & Dexter, Nike or Jimmy Choo: they all capitalize on the credibility of influencers.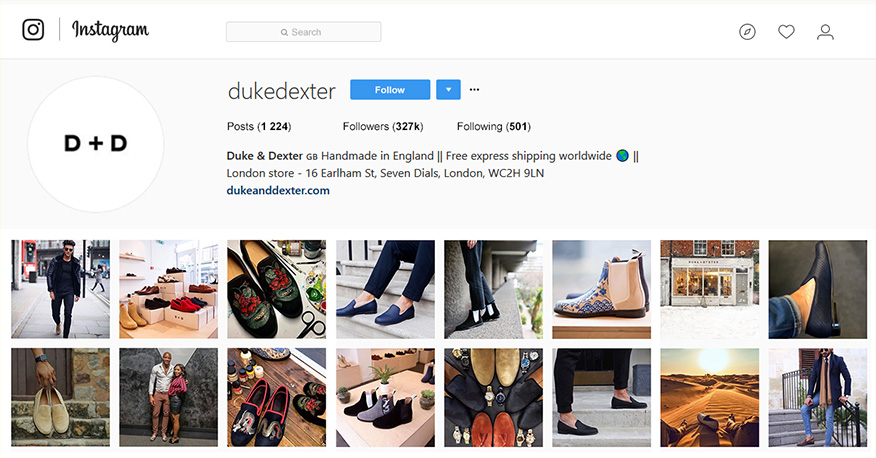 Also, micro beats macro. With more than 100,000 followers, engagement starts to thin out and users are more fond of someone they can interact with and relate to more closely. Someone who fits your brand style perfectly with between five to ten thousand followers. Micro influencers might not have the same reach as a celebrity, but their audience will have a greater level of trust in them and they engage the audience best.
Instagram clearly tops the list of social media channels in engagement. It is the most effective platform when addressing the right audience. Many brands believe the job was done by merely connecting their website to Instagram, but there is much more to it. Most brands struggle to measure the value of the incoming social traffic.
The Impact of Influencer Marketing Does Not Have to Be Guesswork
There is an easy way to track the traffic that comes from social media, such as Instagram, with the right social media tool. Once you have this data, you know the way to personalize your next marketing communication. If your clients constantly flow to your website inspired by an "Insta-babe", you know their sweet spot.
So what do you do with those visitors who come directly from Instagram? You highlight the products the influencers recommended and show them your visitors again via weblayers, messages, customized layouts or in a retargeting campaign.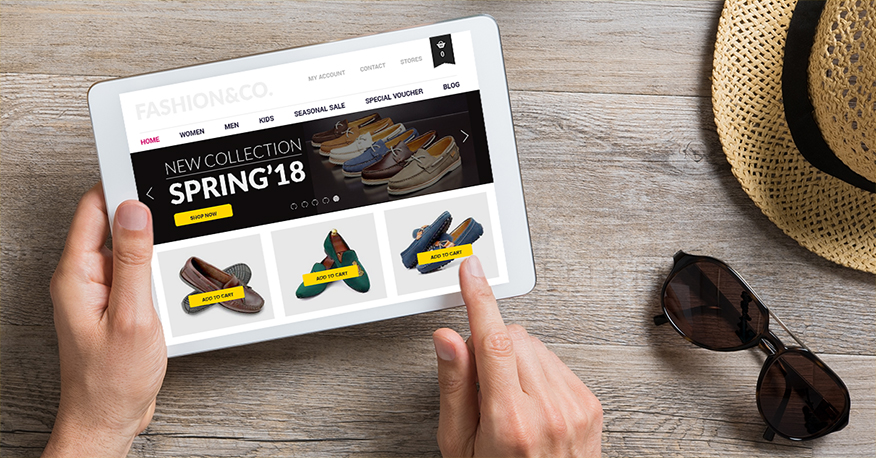 You can use the power of influencers for last minute purchases for those indecisive shoppers. A weblayer with their Insta muse wearing what they still haven't bought can work magic. And the Insta muse wears it well.
Personalization goes a long way: knowing your customers and giving them what they are really into resonates with them. There is a reason for the higher open rates for personalized emails.
Detect Your Existing Customers who Have a Social Following
Your job does not end by analyzing the traffic from social media and by attributing this to your website visitors. There is more that can be done: there are some influencers already within your clientele and you can cherry-pick from your very own database.
You can identify them by cross-referencing their email addresses in the database with publicly available social media accounts (Instagram, FB, LinkedIn, Twitter, etc.).
In other words, you can collect publically available data of that customer and then set up the right formula for it – filter out those customers with a high number of followers. This can indicate whether they are "popular" on social media. Social media has privacy settings as an industry standard – and influencers often make themselves approachable and easy to find.
By pulling out influencers who already use your products from your database, you can turn them into real advocates of your brand and start to collaborate – if you want to go the extra mile.
Micro Influencers and UTM Tags Can Be Your Best Friends
ASOS went the extra mile and identified their biggest promoters on social media. They directly engaged 25 Insta-stars on their ASOS website to inspire their shoppers with tailor-made recommendations.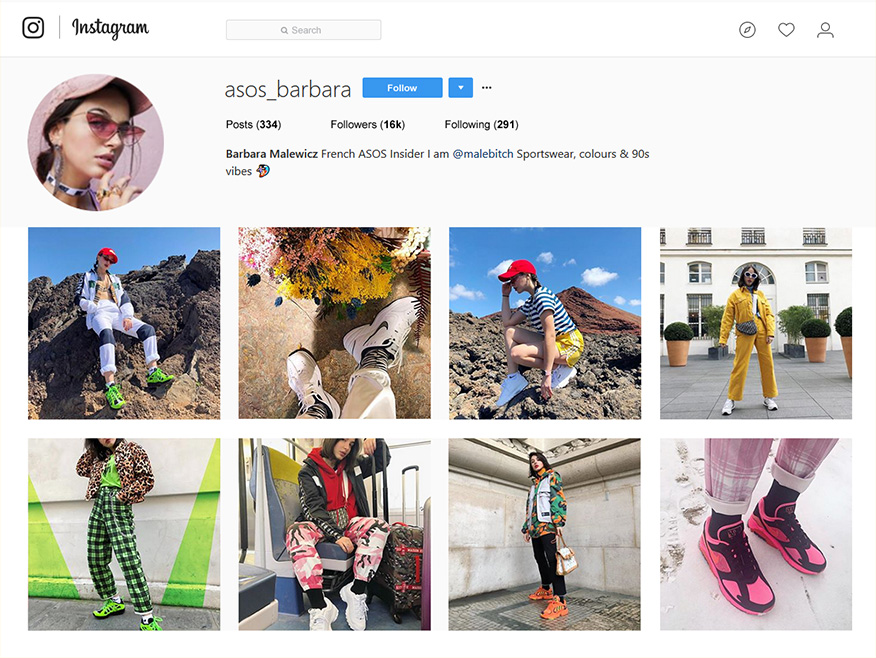 At the same time, each "Insta-star" uses her or his own social media account (mainly Instagram, but also Pinterest and YouTube) to promote ASOS products. So when an Insta-star shares a picture of her wearing Dr. Martens, she will use a listed code or a link enabling the purchase directly from ASOS.
With a UTM link or a good old promo code, the value that a specific micro influencer brings to the business becomes perfectly measurable. In fact, using "promo-codes" is one of the most common methods to track the conversion brought about by each influencer.
Many marketers still surprisingly don't think about UTM tags, while they can be set up quickly and are so easy to use. The UTM tags can be attached to the influencer social media gates.
Not only Instagram, but also Youtube, Facebook or Pinterest – anything that has links. From a unique UTM tag, you can determine the traffic volumes, the orders, and pretty much all that is needed to attribute visitor actions to the appropriate marketing channel.
Bloomreach allows you to understand this data and personalize your next steps on all your communication channels. Therefore, once you can measure the conversion, you can make better returns on the money you invested into your influencers or the mere personalization created from social media attribution.
See how Bloomreach encourages trending item purchases: Bloomreach.co