Customer Data Platform (CDP)
7 Types of Customer Data You Didn't Know You Could Collect With a Loyalty Program
By Zsuzsa Kecsmar
09/20/2021
Customer Data Platform (CDP)
7 Types of Customer Data You Didn't Know You Could Collect With a Loyalty Program
A loyalty program provides customers with an opportunity to receive rewards in return for providing data to the companies. This allows brands to obtain layers of data that have been inaccessible until now, allowing them to learn information about customers such as where they are coming from, how frequently they visit your website, and which items they have browsed. By using loyalty program data for customer characteristics, demographics, buying patterns, and pain points, you will be able to personalize your offers better and use the most effective language and incentives that would attract customers.
Loyalty Programs Capturing Data
A great part of loyalty program evolution is connected to data and customer insights. By rewarding customers with points, coupons, discounts, or small gifts, you can incentivize them to share more data which is then used to further personalize their experiences. In this way, you will be able to receive, among others, demographic, behavioral, and preference data through your loyalty program. In order to deliver a connected experience, it is essential that you personalize at every touchpoint across all channels. For example, you can include the customer's name, tier status, redeemable points, and any product recommendations or promotions they might be interested in in your communications.
1. Which One Do Your Customers Like The Best?
By collecting data on customers' preferences and items they viewed or purchased on your website, you will get to know what their favorite brands and products are, and will be able to provide them with more targeted suggestions, such as personalized product recommendations. Customers discovering other products they like can lead to more conversions, higher order value, and an overall greater trust in your brand. You can display recommendations on your homepage, product pages, search pages, even on a 404 page.
Like/dislike quizzes or choosing from a selection of images options that are closest to their hearts can be a fun and entertaining way to collect data about them. With these types of surveys, you can make profiling feel fun and engaging too.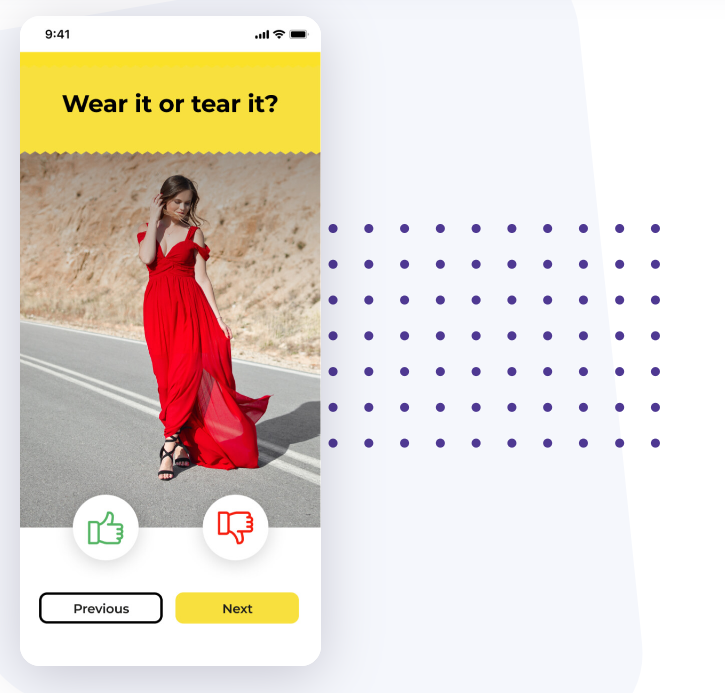 This type of quiz immerses customers, so they tend to rate dozens of images without noticing the amount of time they've spent doing it, meanwhile enjoying the reward they have received for completing the quiz.
2. Rewarding Customers For Who They Are
Learn about your customers' personalities, interests, lifestyles and product preferences, using data gathered through various activities. For instance, a loyalty program that not only rewards customers for making repeat purchases but for leading an eco-friendly lifestyle and caring for the environment. Or recognize them for living an active life and motivate them to get out and work out regularly. Create challenges for customers who, upon completing, ensures them rewards, meanwhile providing you with a whole new layer of customer information.
Bergzeit, the German multichannel retailer of mountaineering products, rewards customers for their active lifestyle. The company's loyalty program, the Bergzeit Club, is a hybrid program built up from two distinct loyalty mechanisms: earn & burn and tiers. Customers can earn points not only through transactions, but also by writing reviews, inviting friends, and completing activities through the Strava integration, which is a fundamental feature of the loyalty program.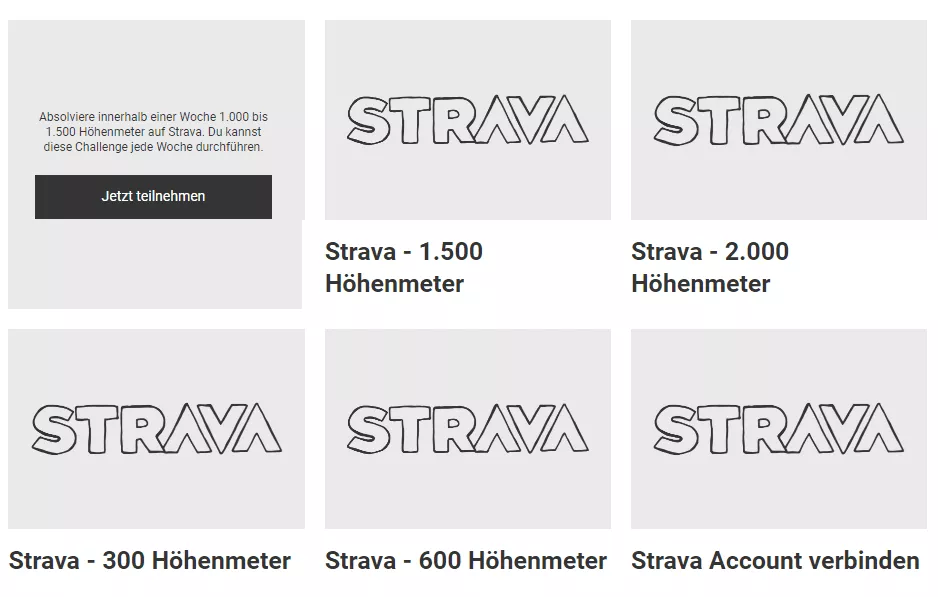 Bergzeit wanted a loyalty program that would reward them not just for shopping, but also for living an athletic lifestyle.
3. The Voice of the Customers
A classic NPS Survey can be a great way to find out how satisfied your customers are with your product or service, and to gauge the loyalty or likelihood that a customer will recommend your brand to a friend. These surveys feature a rating scale or slider, allowing you to gather more nuanced data on consumer preferences, which is invaluable when segmenting your audience. You will also learn what are the elements of your product or service that customers are satisfied with and which need improvement. 
Chipotle, the American chain of fast casual restaurants uses NPS as a tool to see how well they are doing with their customers and where they need to improve. The company uses a detailed multiple-choice questionnaire regarding the quality of their food, serving size, point of purchase, and more. Based on the answer choices, their customer satisfaction survey asks further questions. Thus, they use logic and programming to customize their survey so that the customers are asked questions relevant to them.  
Chipotle's survey is not only concise but it can be easily completed by customers.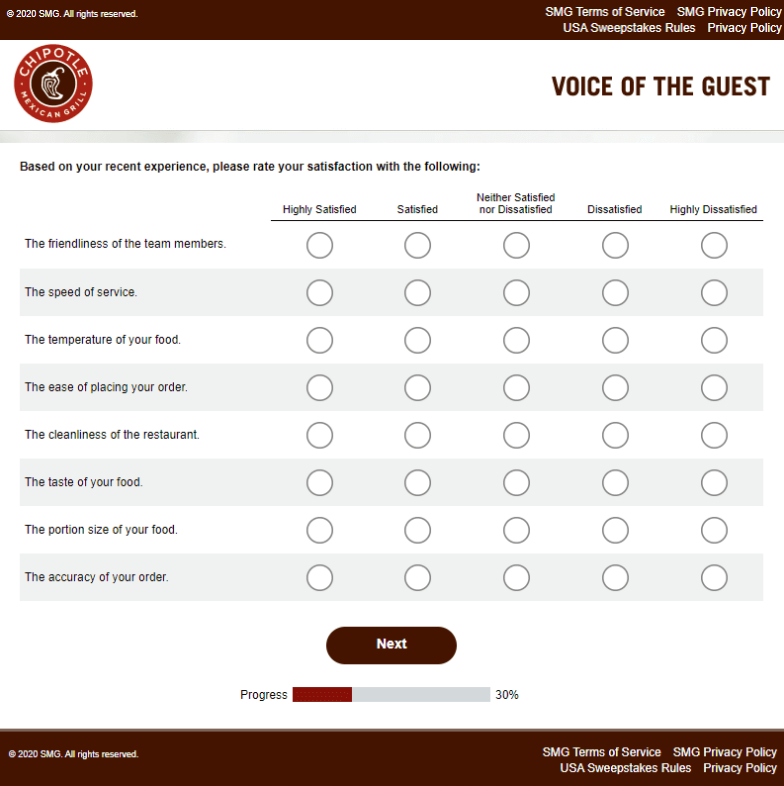 4. The Best Reward Type for Your Customers
Loyalty program data also allows you to learn more about what type of rewards are closest to your customers' hearts. This is done by asking questions about them like: How often do they engage with your brand? What incentivizes them to make a referral? What rewards are they redeeming? This will help you better understand what incentives get them shopping, what motivates them, and through what channels they can best be reached.
In case you have a tiered loyalty program you can offer transactional benefits to those in the lower tiers. But you might want to offer customers in higher tiers more exclusive rewards, for example, a concierge service. As these kinds of rewards are quite expensive, you cannot provide them to everybody. This helps preserve the costlier benefits for the customers who have the highest value for your brand.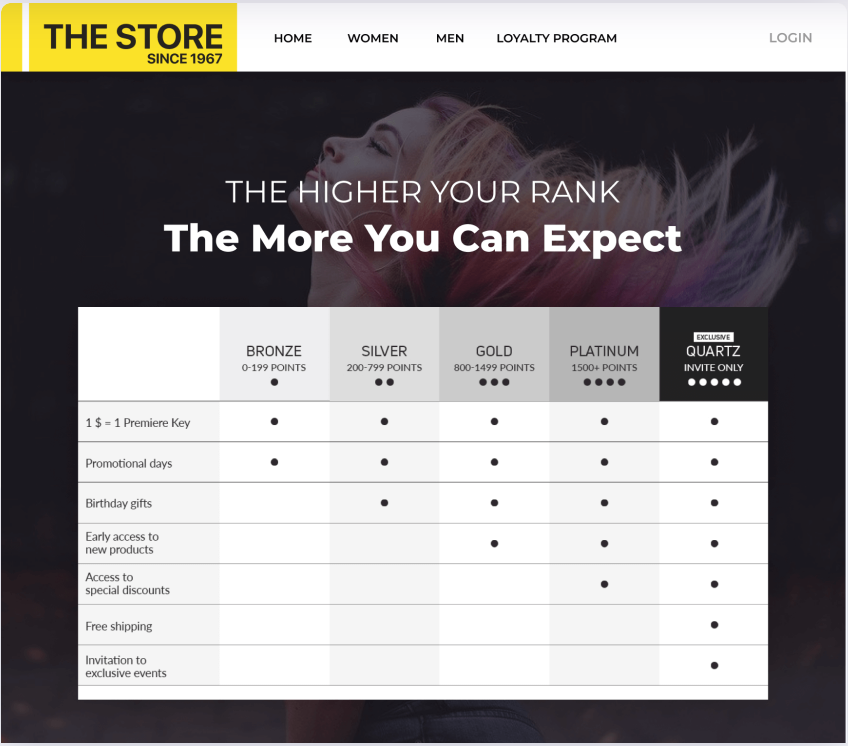 By using tiers you can easily identify your top spenders who can be eligible for more exclusive offers. 
5. Your Viewpoint Matters 
User reviews provide brands with legitimacy due to the fact that customers tend to believe more in what others say about a product or service than in an advertisement. Also, those who feel it is their "mission" to write reviews can become great brand ambassadors. By rewarding your customers for writing a review or recommending your product to a friend, you can get to know their opinion about your products or services. These interactions with your brand are great for capturing customer behavioral and demographic data. Letting customers express their opinion about your product exudes confidence as a brand because it shows you are not afraid of reviews.
Zappos, the American online shoe and clothing retailer, rewards their loyalty program members with Zappos Rewards points for giving feedback about their products. Encouraging customers to write reviews will drive acquisition, and leveraging them in product design and customer service will facilitate customer loyalty.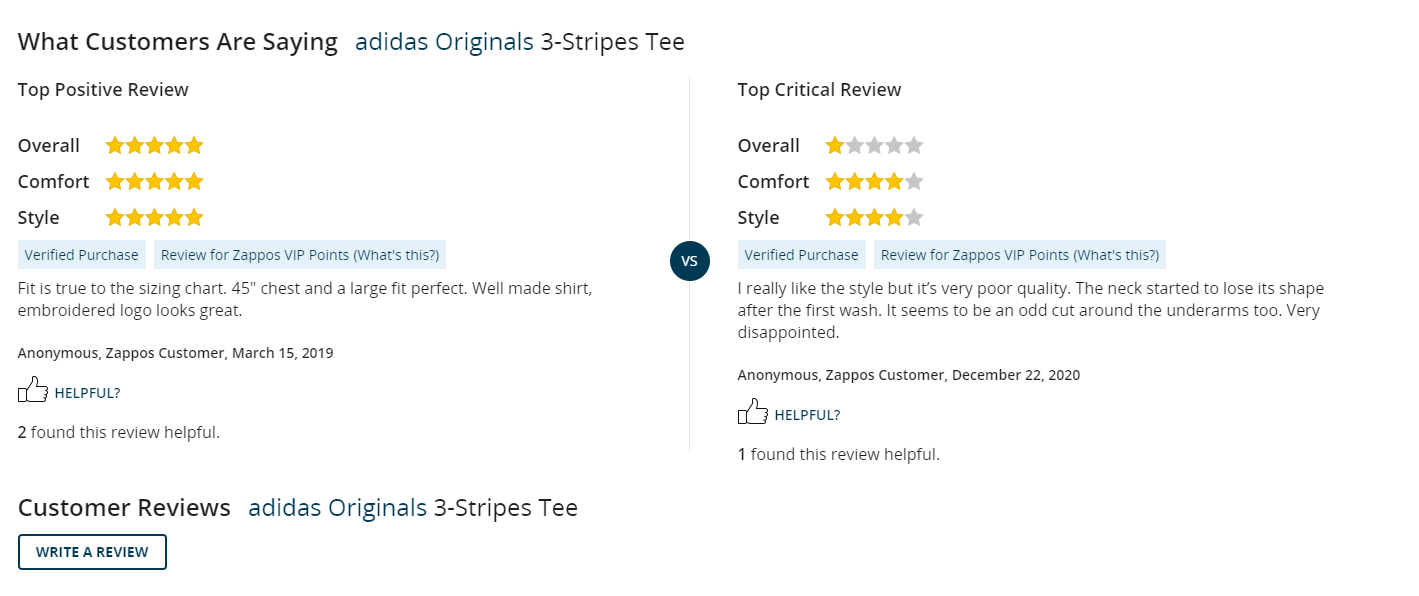 Loyalty program members also receive free expedited shipping, can enjoy fast refunds, and so much more.
6. Gamification A Card Up Your Sleeve
By implementing gamified elements in your loyalty program you can collect useful information about your customers while increasing customer engagement in a fun way. An in-store treasure hunt, a prize wheel, and leaderboards are only a few examples that help bring out the reward-seeking behavior and the natural competitive spirit in your customers. Gamification motivates customers to interact with your brand more regularly and purchase more frequently while allowing you to collect vital customer data. 
Tmall.com, the Chinese-language website for business-to-consumer online retail, integrated mechanics and gaming to attract and retain customers and to build on their team spirit. Customers can ascend the leaderboard by completing daily challenges, like sending feedback and writing reviews. Implementing a leaderboard in your loyalty program is always a win-win situation as customers love competing with each other while you can foster engagement and increase traffic to your brand.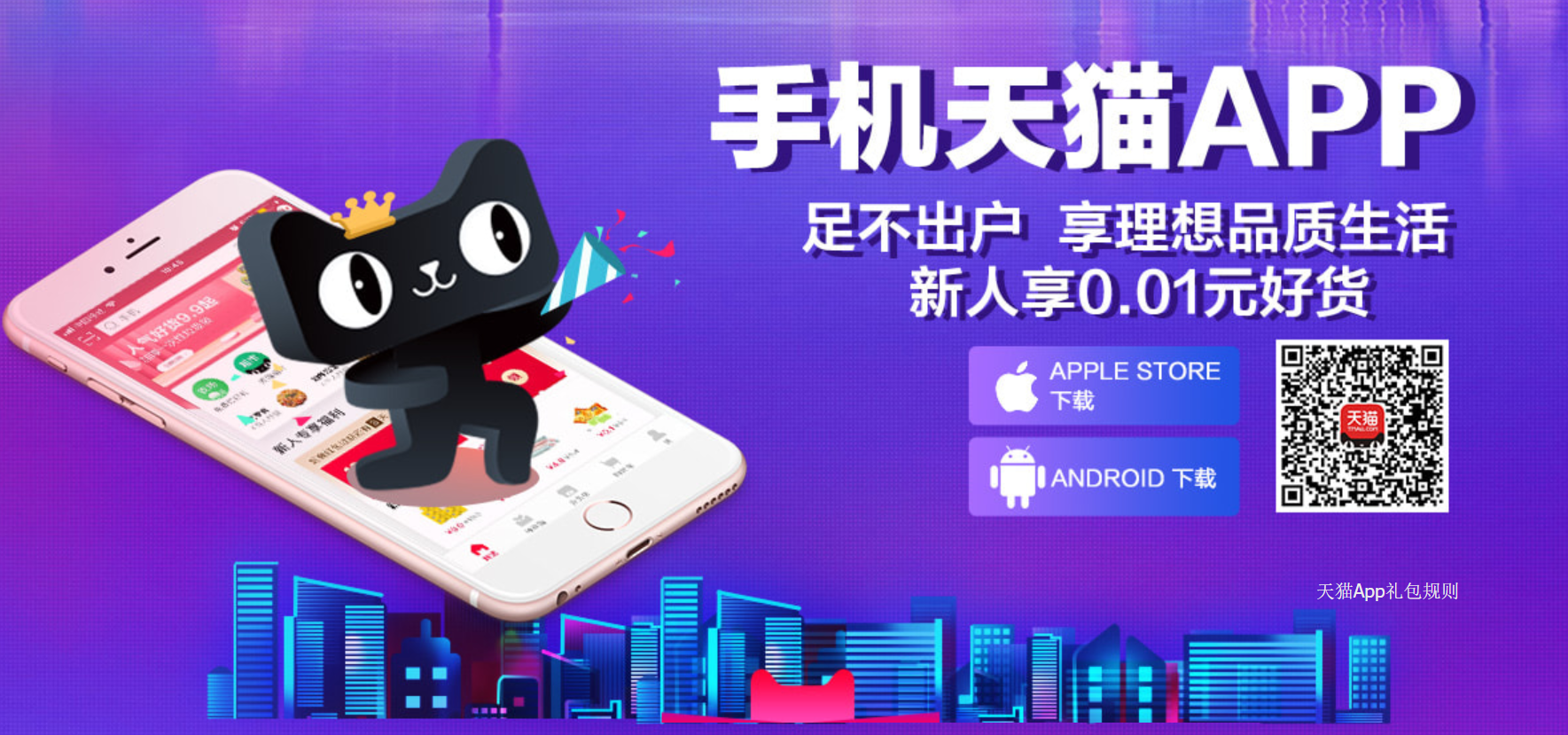 The Tmall also launched an avatar game on their app where users can customize their 3D characters and complete daily challenges to earn points.
7. Rewarding Engagement
If you wish to understand the rate at which your customers are earning and spending points in a given time then you need to measure the active engagement rate. It shows you how many of your customers who have signed up for your loyalty program are actually actively engaging with it. In case the engagement rate is low, you need to think through if you have been promoting your loyalty program effectively, whether the rewards are too difficult to earn, or if members are aware of their points. 
Strengthen customer engagement by recognizing the members of your loyalty programs not only when they are spending money, but when they promote your brand on social media, write reviews about your products, or refer a friend. For example, Simply Be, the fashion retail brand, created a loyalty program that rewards customers for who they are and how they interact with the brand. As they wished to highlight body positivity, they encouraged members to upload pictures of themselves wearing their favorite clothes or unboxing their monthly gift box.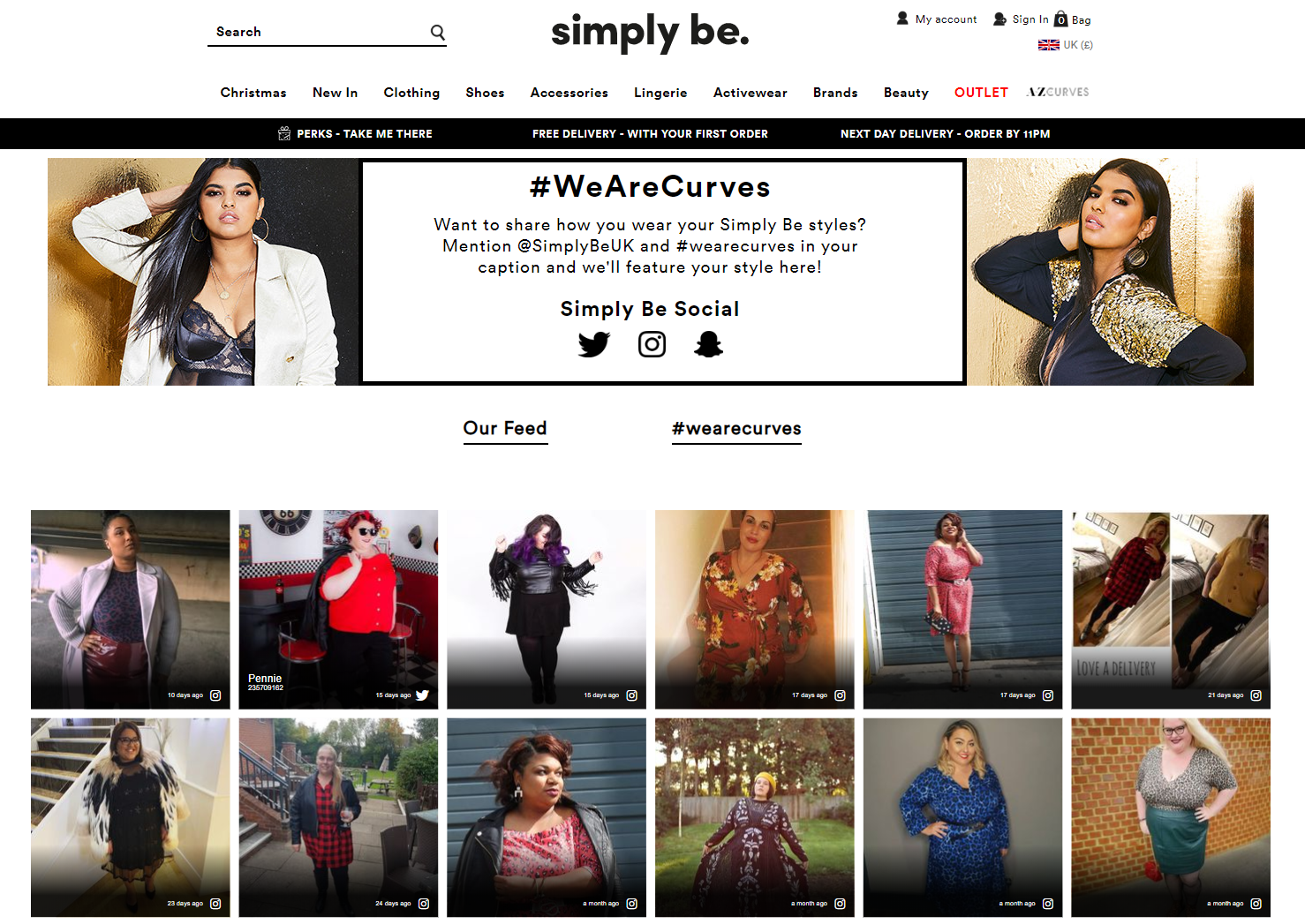 Simply Be offers personalized rewards based on each customer's history of interactions with the brand.
Get the Data Rolling: Activating Loyalty Programs With Bloomreach Engagement and Antavo
With the help of loyalty program data, you will have a clear picture of your customers, their journeys, habits, and personalities. In order to create a whole customer experience, you need to connect customer data across all internal systems and front-end interfaces. 
Pairing Bloomreach Engagement with existing loyalty programs allows companies to uniquely identify customers, track transactions, and personalize rewards and incentives. The connection also facilitates increased customer engagement and long-term brand loyalty. 
Antavo is an enterprise-grade SaaS loyalty technology provider that builds comprehensive loyalty programs to foster brand love and change customer behavior. A valued Bloomreach partner, Antavo will help your company build the perfect loyalty program for your brand and its partnership with Bloomreach facilitates additional opportunities for your company to maximize opportunities with collected customer data. 
If you are interested in activating your loyalty program data in real time, funnel your data into Bloomreach Engagement. It will allow you to deliver connected customer experiences and offer your customers the experience they deserve with your brand. Schedule a personalized demo today to learn more.