Commerce Experience
Laying the Foundations for Digital Transformation in 2021
By Donna-Marie Bohan
01/15/2021
Commerce Experience
Laying the Foundations for Digital Transformation in 2021
With the pandemic forcing customers to stay home, many companies have scrambled to switch their focus to digital. Rapid change is never easy, but there are some fundamental things you can do to give your business the best chance of thriving online. 
At our annual brConnect event we assembled an expert panel representing three of our industry-leading customers to discuss how to best overcome this challenge – Josh Pert, Chief Technology Officer at Virgin Experience Days, Pedrag Spasojevic, Technical Product Owner at Bosch, and Yzelle Viljoen, Head of Public Web at ING Germany. 
They had some brilliant insights on how to implement an effective digital transformation that will help your organization adapt and grow during times of uncertainty, and beyond.
Put People First and Tech Second
Your IT is only as good as the people implementing and using it. If your colleagues have an agile mindset and are willing to adapt to new technology, work collaboratively across teams and take ownership of the service you're providing, you are likely to achieve more, faster. 
That doesn't just sit with your core team but reaches all the way to the top - senior management need to totally buy into a digital strategy and put it at the heart of all their decision making as Pedrag noted in our panel discussion.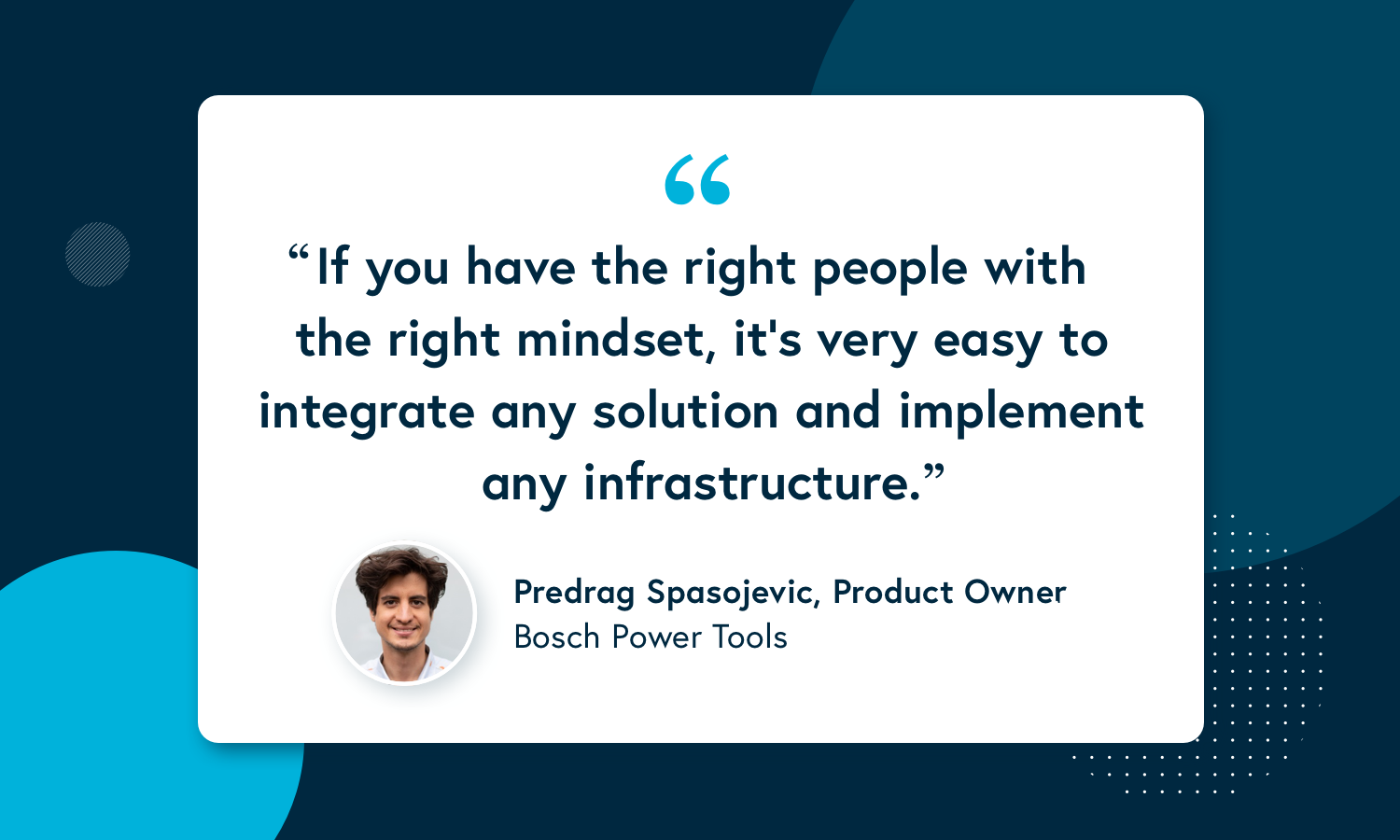 Build a Digital-first, Agile Culture 
Getting the right people in place is a critical step, but they need to be supported by a framework that puts digital first. That means clearly defining your digital goals, communicating everybody's responsibilities, and showing how success will be measured. If you have a physical offering such as a shop, this should be integrated with your digital service too.
Although you may be rapidly refocusing on digital right now, it's important to remember that it's not a one-off project. Innovation never stops and your customers will expect you to keep up with new trends. That means it's your responsibility to constantly reassess and refine your service. An agile culture, made of your agile team, will help you stay ahead of the curve.  
Understand Your Customers
This may seem obvious. After all, knowing your customers' needs and desires is imperative whatever business you are in. But digital has the capability to give you even greater insights into what your customers want, so make sure you're capturing the data that truly does that. 
For example, as Yzelle highlighted, at ING, they refine what they offer and how they offer it, based on real-time information they're getting about their customers.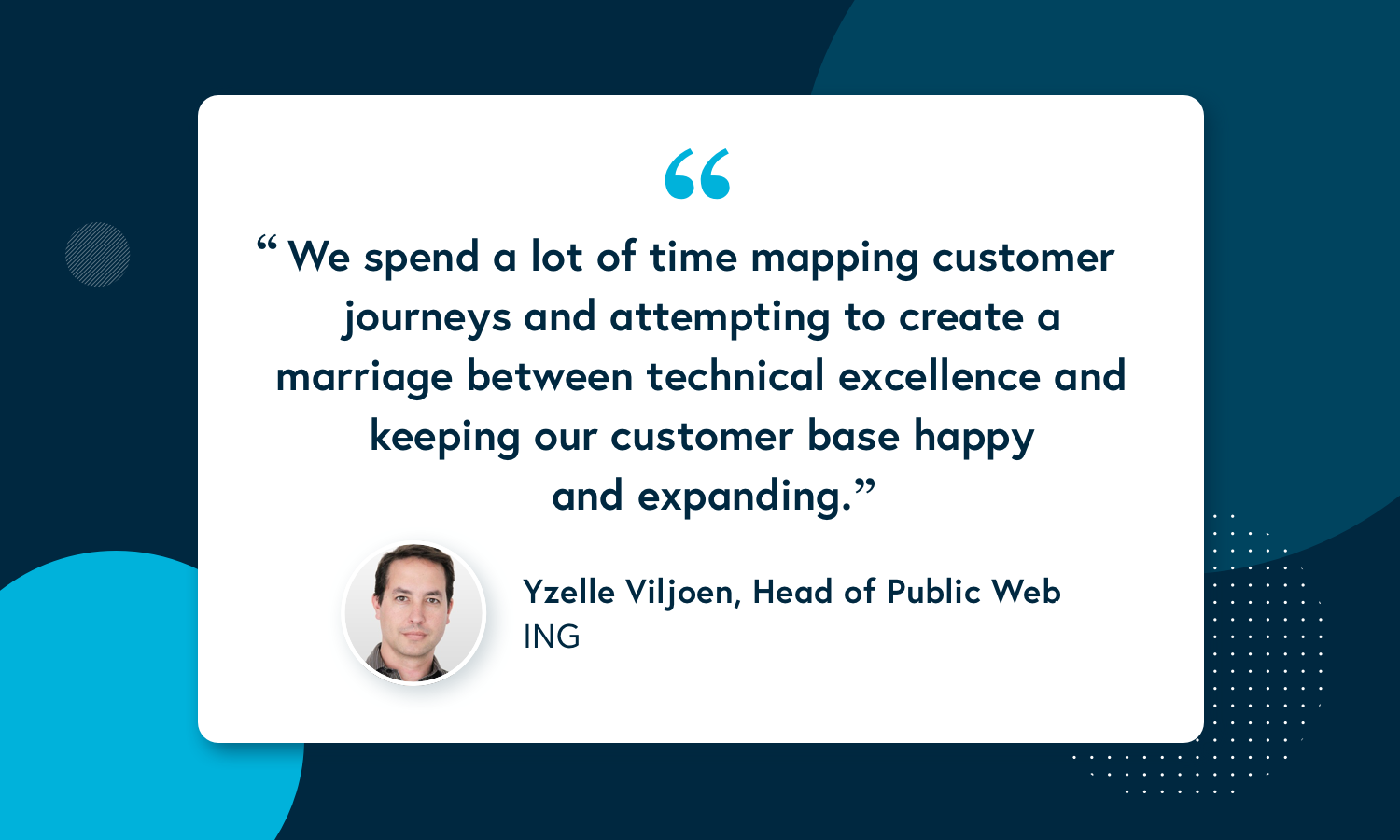 Use That Knowledge To Personalize Experiences
Building a full picture of your customers' habits enables you to personalize what you offer them, so they get to the most relevant pages and products faster. For example, Bosch offers professional customers a different experience to those using the same products for DIY. Focussing on technical information for the former and lifestyle inspiration for the latter. 
Similarly, Virgin Experience has gained invaluable insights into their markets during the pandemic. Their customer base is made up of two distinct groups: those gifting experiences for others and those buying treats for themselves. 
During lockdown the number of people buying for themselves understandably outweighed those buying experiences for others, as Josh highlighted: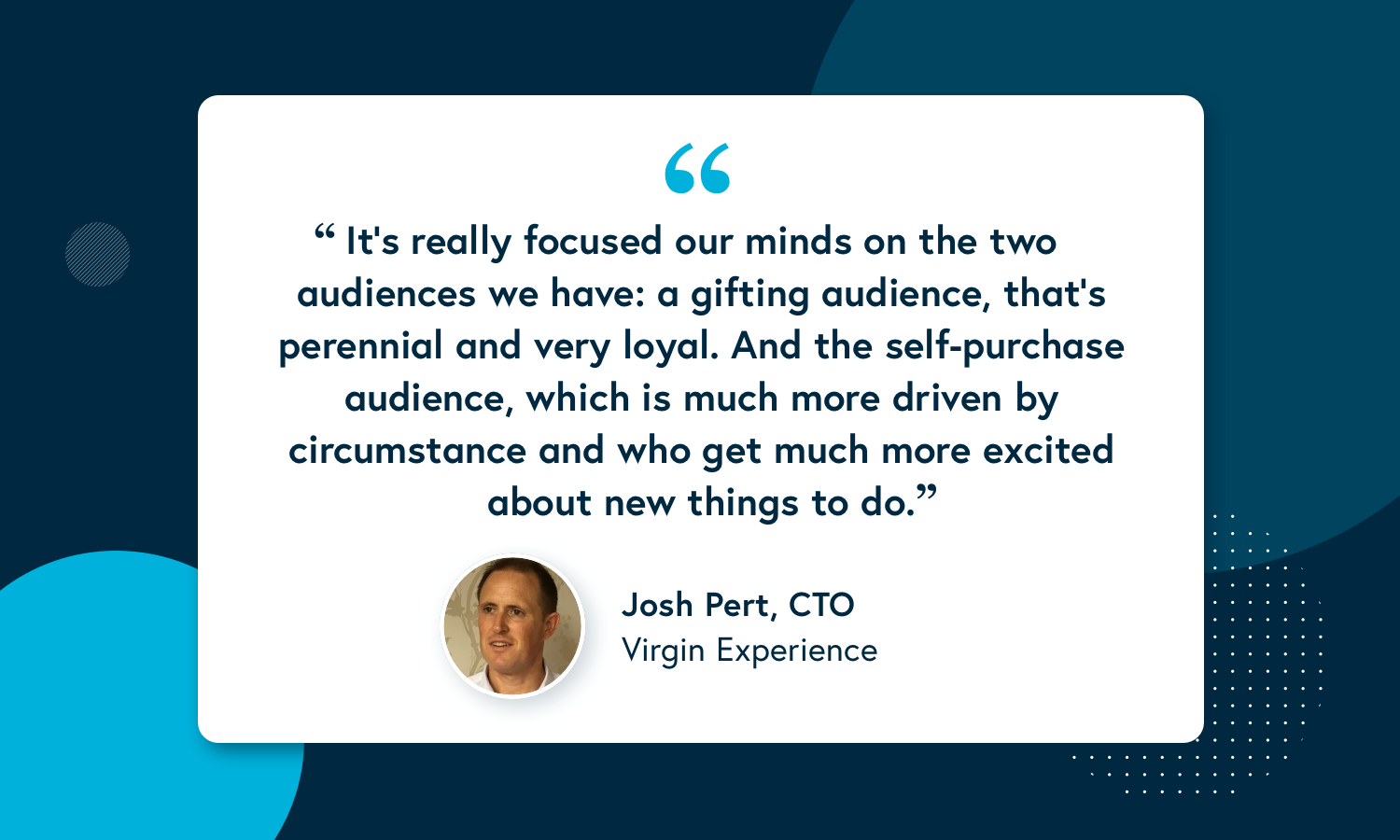 Grow Your Digital Products and Services
You may have great people in your organization and a brilliant site that provides users with a bespoke experience but if circumstances prevent them from using your product, it'll come to nothing. 
For companies with services based in the physical world, lockdown pushed them to make some rapid adjustments. Virgin Experience, for example, quickly devised ways for people to enjoy experiences without having to leave their homes, such as wine tasting where the wine is delivered to a customer and the experts join them over video call. 
There are lots of examples of companies quickly and successfully shifting how their business operates. And although the pandemic will hopefully soon be a distant memory, it has accelerated a move to digital that is, to a large degree, here to stay. 
People who may once have been reluctant about shopping online have experienced the convenience and seen the choice that can be achieved, and they like it. To stay relevant, your business needs to continue to build on the changes you've made and focus on accelerating your digital journey for 2021, and long after.
 
Take Those Opportunities
Although it's been an uncertain and challenging time for many, there are clear opportunities for businesses willing to really invest in digital. Bloomreach customers show what can be achieved despite the challenges that Covid has presented.
If you want to hear from these three experts in detail, you can watch the fascinating panel discussion in full. 
Looking to enhance your company's digital presence? Check out our webinar with IBM - Busting the Priority Myth: How to define eCommerce priorities and prepare for 2021.