How Aruba Tourism Authority Built a Digital Experience to Capture the Imagination
By Tessa Roberts
08/07/2018
How Aruba Tourism Authority Built a Digital Experience to Capture the Imagination
Aruba Tourism Authority (A.T.A.) is the destination and management organization that promotes the small, but well-known, Caribbean island Aruba. Tourism is Aruba's primary economic pillar, contributing over 85% of the country's GDP. Consequently, A.T.A is always looking for technologies to further advertise its story.
As an organization, A.T.A. is aware of the differences technology can make, and it holds a core vision to become the most innovative and creative destination organization in the Caribbean. By leveraging the tools out there, A.T.A. wants to create a memorable experience for their customers before the trip has even begun.
A.T.A. saw its website as the place to start creating the experience. Staying true to its core vision, the organization needed a system with an architecture to grant its teams the freedom to be innovative and creative.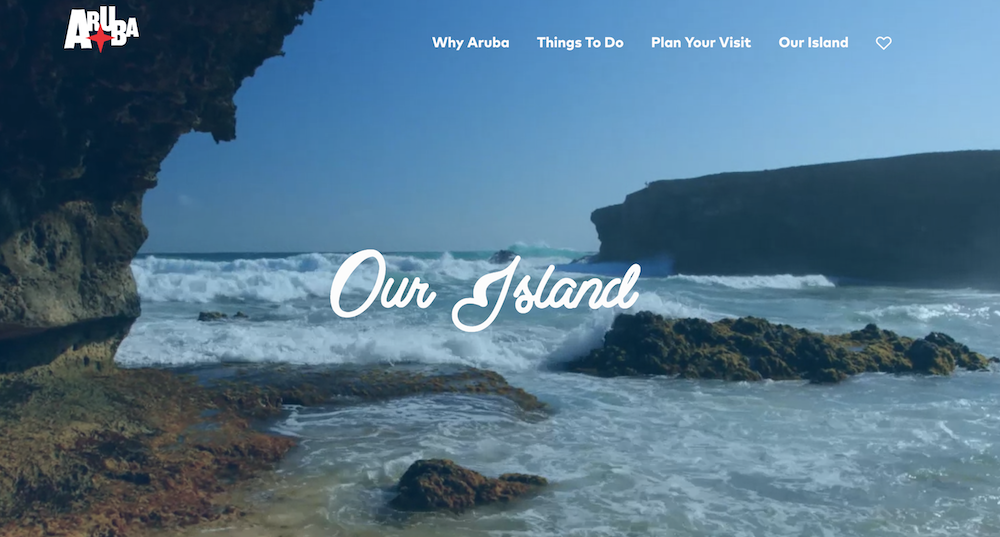 Faster Time-to-Market
The first step required a shift in mindset to a totally new content management platform, according to Francis Laclé, Marketing Technologist at A.T.A. Previously, aruba.com was considered a separate silo in the marketing toolbox. Once they acquired a modern content platform, A.T.A. could not only create a fresh website (it inspires some serious wanderlust), but also improve the way it internally managed content across businesses, resulting in a faster time-to-market. Increased efficiency in content marketing, including internal processes, with greater brand consistency through auditing and review workflows, are examples of some of the returns from this way of working.
Content Reusability
Also central to the website replatforming was an object-based content model. By leveraging this model, the organization wanted to create as much content reusability as possible. For instance, a hotel image and description could be created as an object to be published on the A.T.A. site, as well as pushed to other partner channels. Content reusability helps to improve brand consistency, as well as decreasing the time it takes to update a content block across the various channels it has been published on.
Integration
This omnichannel platform could also be integrated with other systems from other business units. For a multilingual website, this would mean the possibility of a translation software integration, making it easier and faster to launch new languages.
This change in architecture could also enable A.T.A.'s partner network as they work to create internal integration with external companies.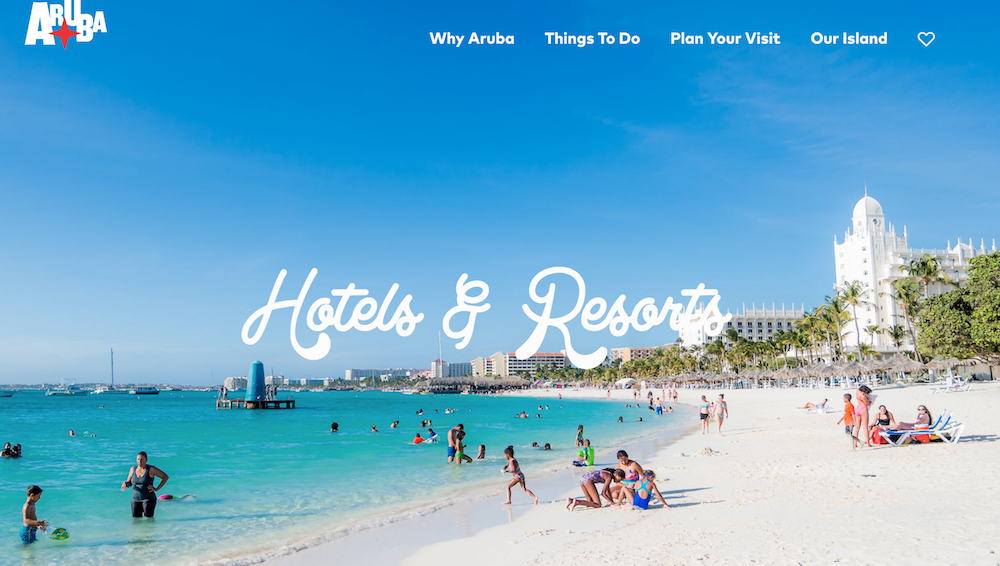 Realizing the potential digital tools have to create an experience for customers, A.T.A. launched their new content management system and website. Francis Laclé, Marketing Technologist at A.T.A, talks about this process in more detail in our webinar. Learn more about the factors the organization considered while deciding on a CMS, including platform architecture, the role of an agency, and gap analyses.
All photos courtesy of the Aruba Tourism Authority Website.