Day Recap: Bloomreach Connect SF
By Tessa Roberts
10/16/2018
Bloomreach's (sold out) user conference and digital experience event was a huge success with a packed venue and notable, trailblazing speakers - we can't wait until Bloomreach Connect SF 2019!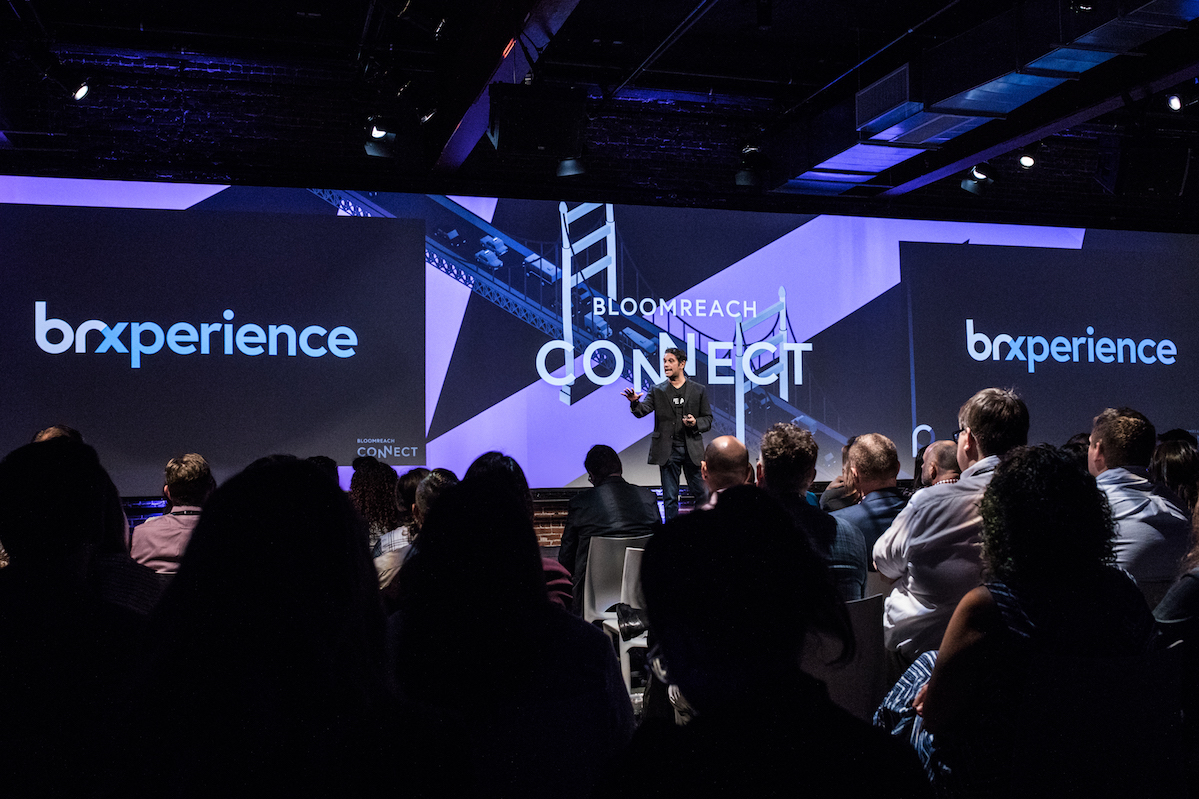 The day began with Bloomreach CEO, Raj de Datta, who unveiled brXperience (BRX), the digital experience platform that provides the speed to win in the Experience Era. He gave a shout out to the community of Chief Digital Officers, Digital Merchandisers, Content Marketers and Developers - the people we as a company are on a mission help and boost with our products.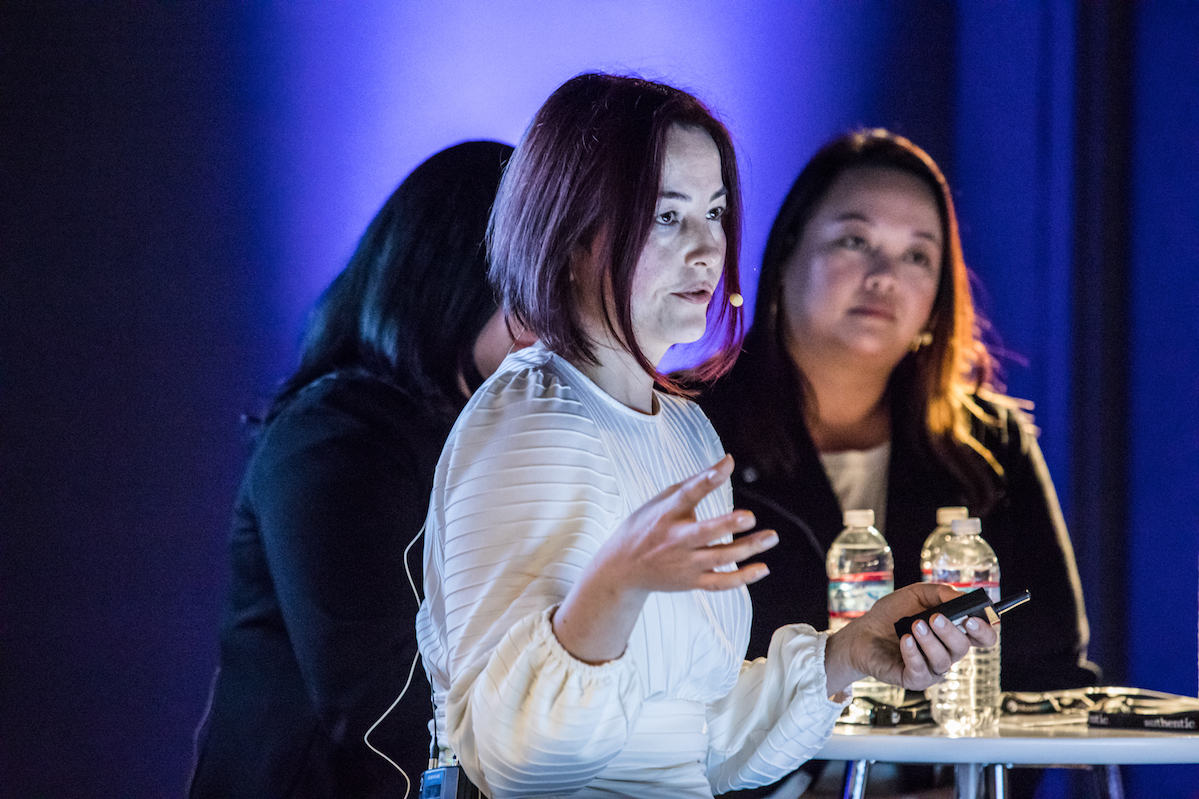 Next up, Robelle (Sam's Club), Mariella (Tailored Brands), and Dilyara (Zenni Optical) captured the crowd with their practical merchandising stories. They revealed how to achieve better results with fewer resources, and gave tips to create a shopping experience just as personalized and individual as that offered in-store.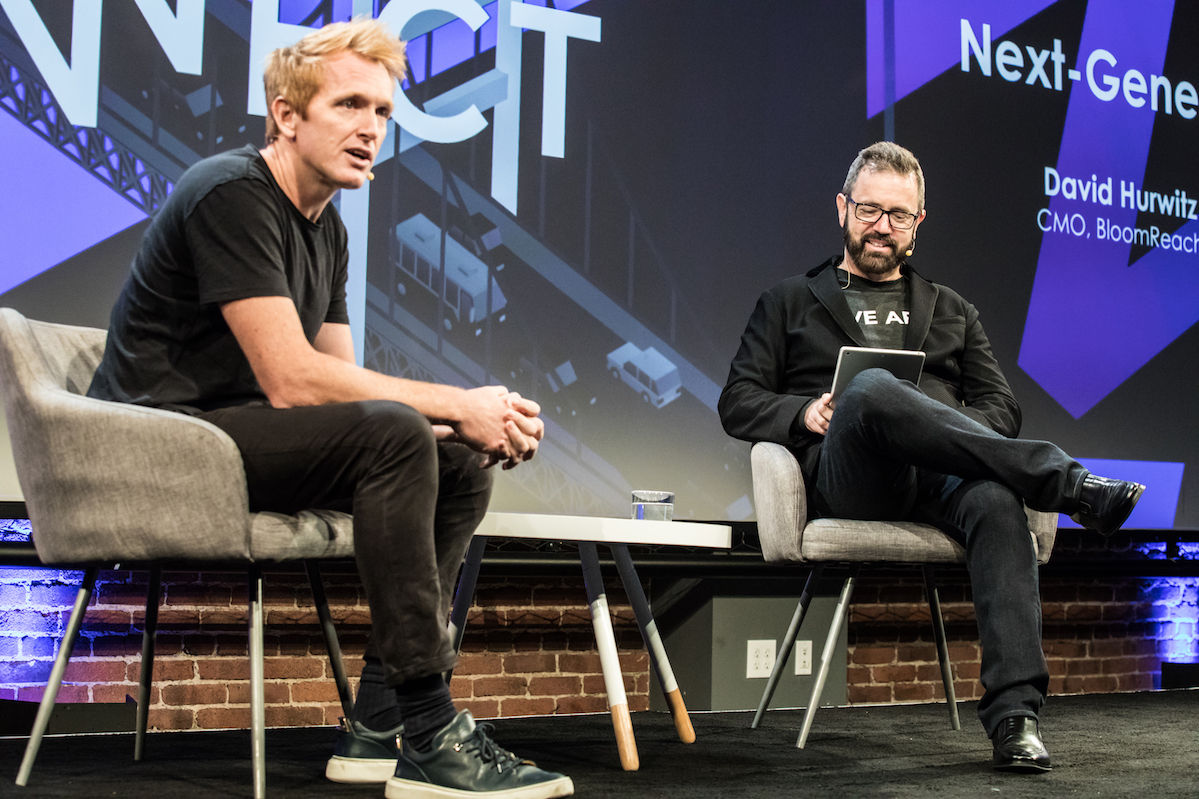 Jeremy Muras (Lion Capital), shared his thoughts on creating digital native brands like PAIGE, the wholesale evolution of selling D2C, and how to cater for consumer 2.0. He also touched on why SPAs, microservices and Commerce as a Service are actually pretty hot right now if you want to build a site that will knock your customers' socks off (or get them to buy socks...).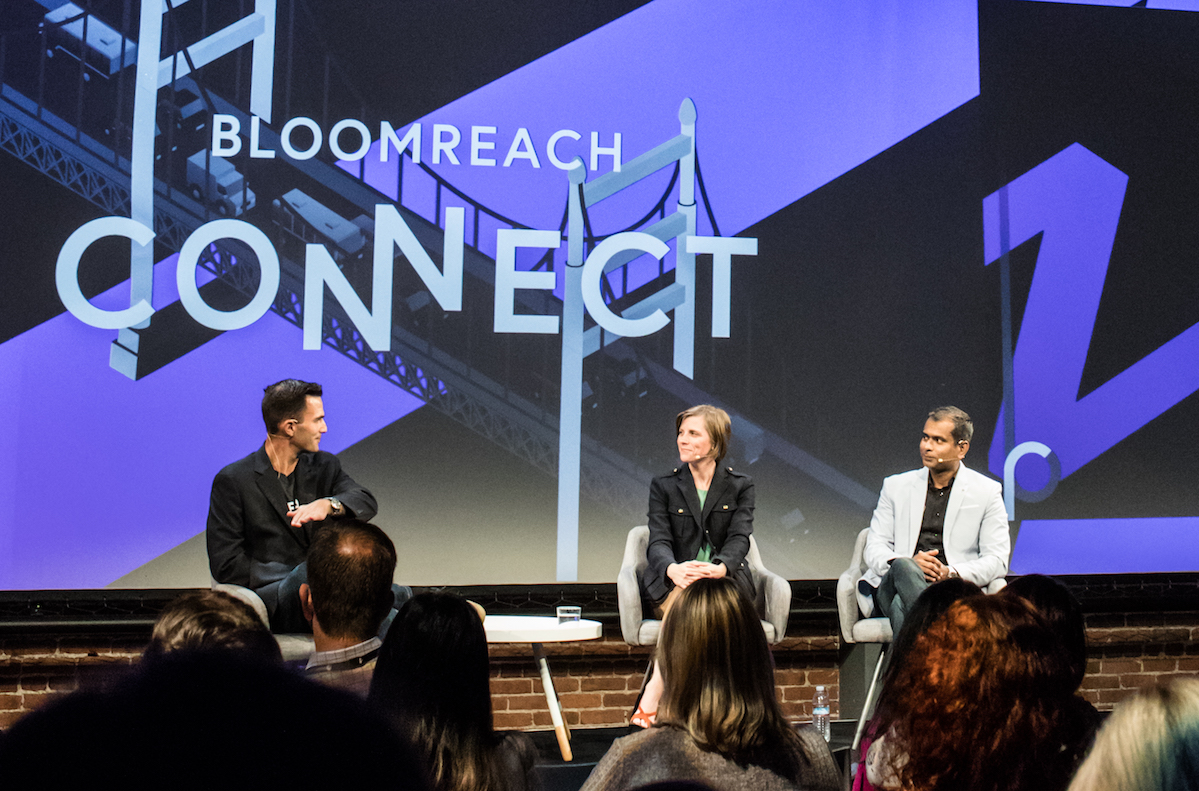 Capital One's John Dagenhardt explained how they put marketers back into the driver's seat when it came to content and how Bloomreach XM powers their SPAs and digital signage.
Meanwhile, Hilton shared their vision for connected rooms, partnering with Bloomreach, to create a "phigital" (physical+digital) experience. Hilton said they sees the digital customer journey as a complement to their guests' overall trip and time in their hotels.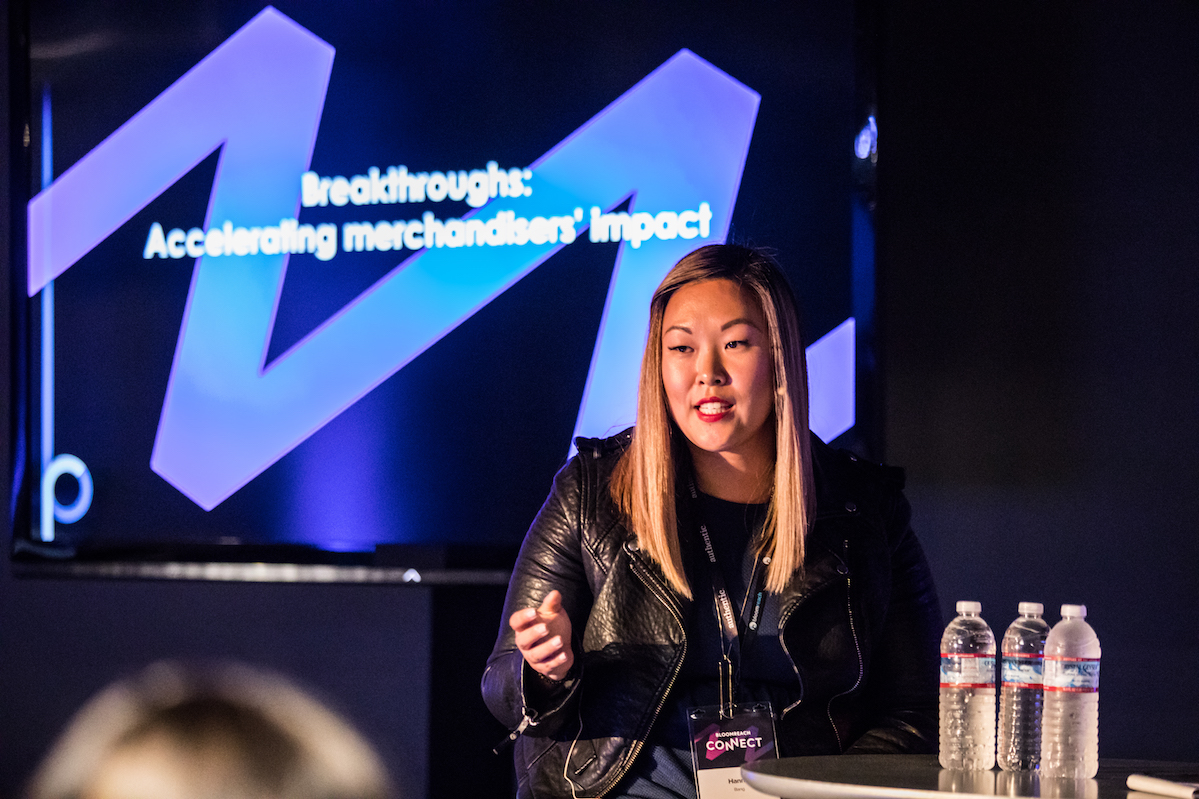 It was then time for Hanna Bang (Disney) and Victoria Perry (formerly eBay and Walmart) to take the stage and impart their solutions for tackling data overload in the merchandising world and their advice when it comes to forming a cross-functional team.
To top off the day, we crowned the winners of the brAwards to recognize the fantastic user experiences our customers have created. The winners of the 2018 North American brAwards are:
Outstanding Implementation Award (OIA) - Cengage
SPA Superiority Award (SSA) - PAIGE
Search-n-Merch Rock-n-Roll Award (SMA) - shopDisney
Top Experience Award (TXA) - Cedar Fair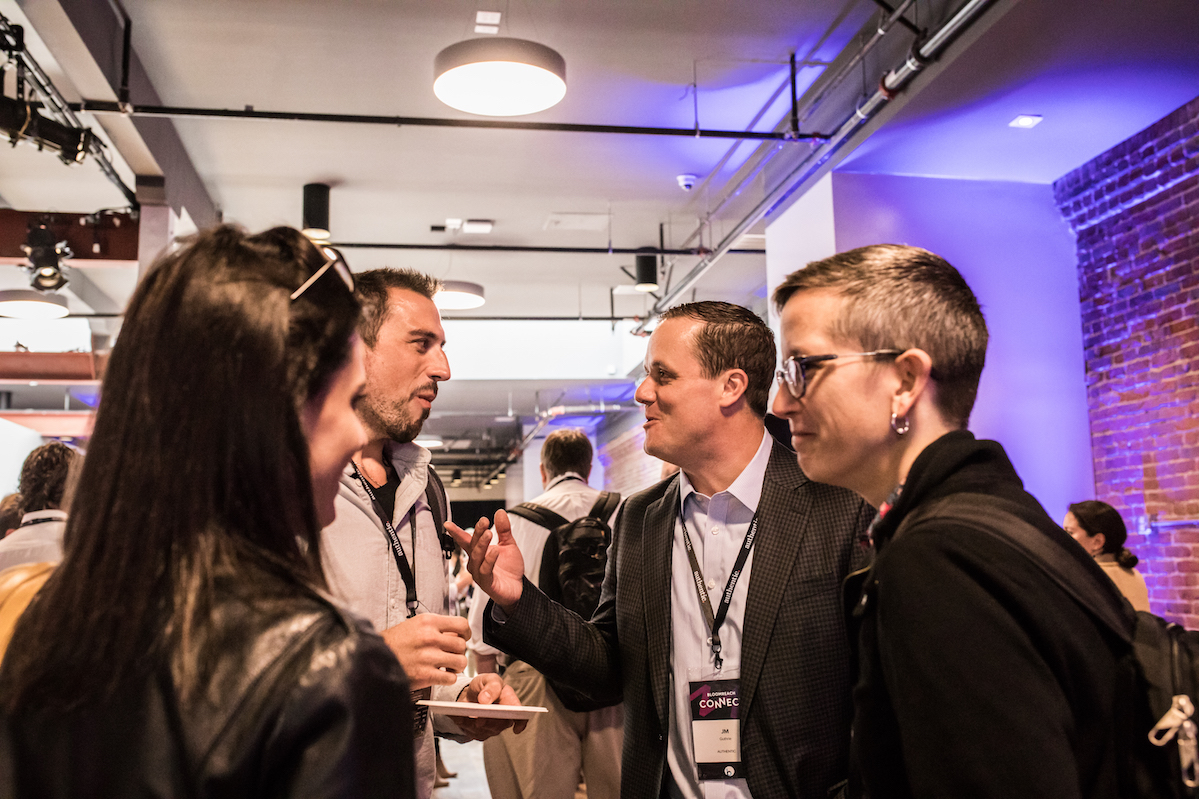 Thank you to everyone who made it to Bloomreach Connect SF and brought their energy and curiosity with them to create a hub of innovative discussions and world-changing ideas.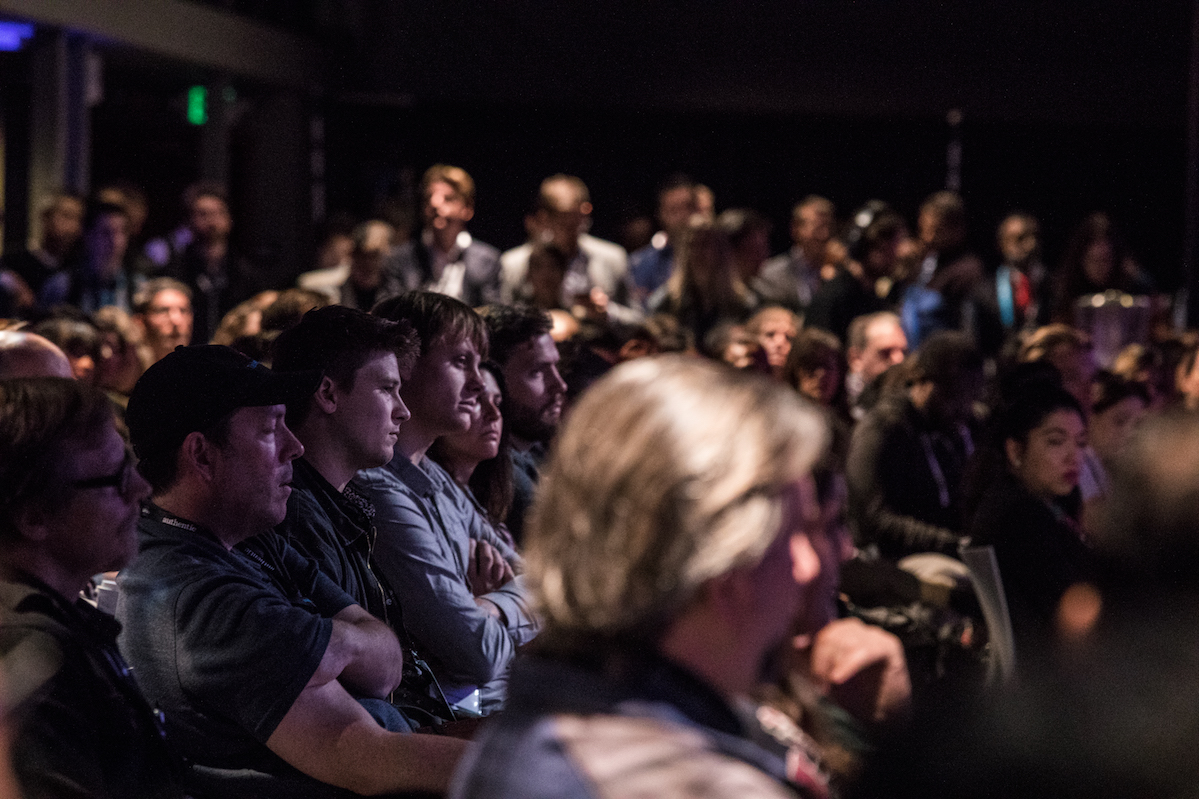 We're gearing up for our next event, Bloomreach Connect Amsterdam, this November. Join us for another inspiring day where digital experiences come to life.