FC Bayern Munich: How to Connect Your Customers to Your Brand
By Niels Koekoek
02/05/2018
Just like in sports, everything in the business world nowadays revolves around the creation of fans: people who have a connection with your brand and product and are also willing to share it. How do you create those fans? A traditional German football (soccer) club leads by example.
It's undeniable that the digitization of society has definitively and radically changed the playing field for businesses. A digital strategy is no longer a nice to have but an absolute necessity for survival. But it's not only enterprise companies that are dealing with these new circumstances, digitization is also an important factor in sports. A sports club that recognized this at an early stage is the German football club, FC Bayern Munich.
Despite the fact that they compete with far less budget that the larger English and Spanish football clubs, the German team has the largest online fanbase in the world. With 44 million fans on Facebook, 11.7 million on Instagram and millions more on different Twitter accounts, the club can count on a huge online interest from football enthusiasts all around the world.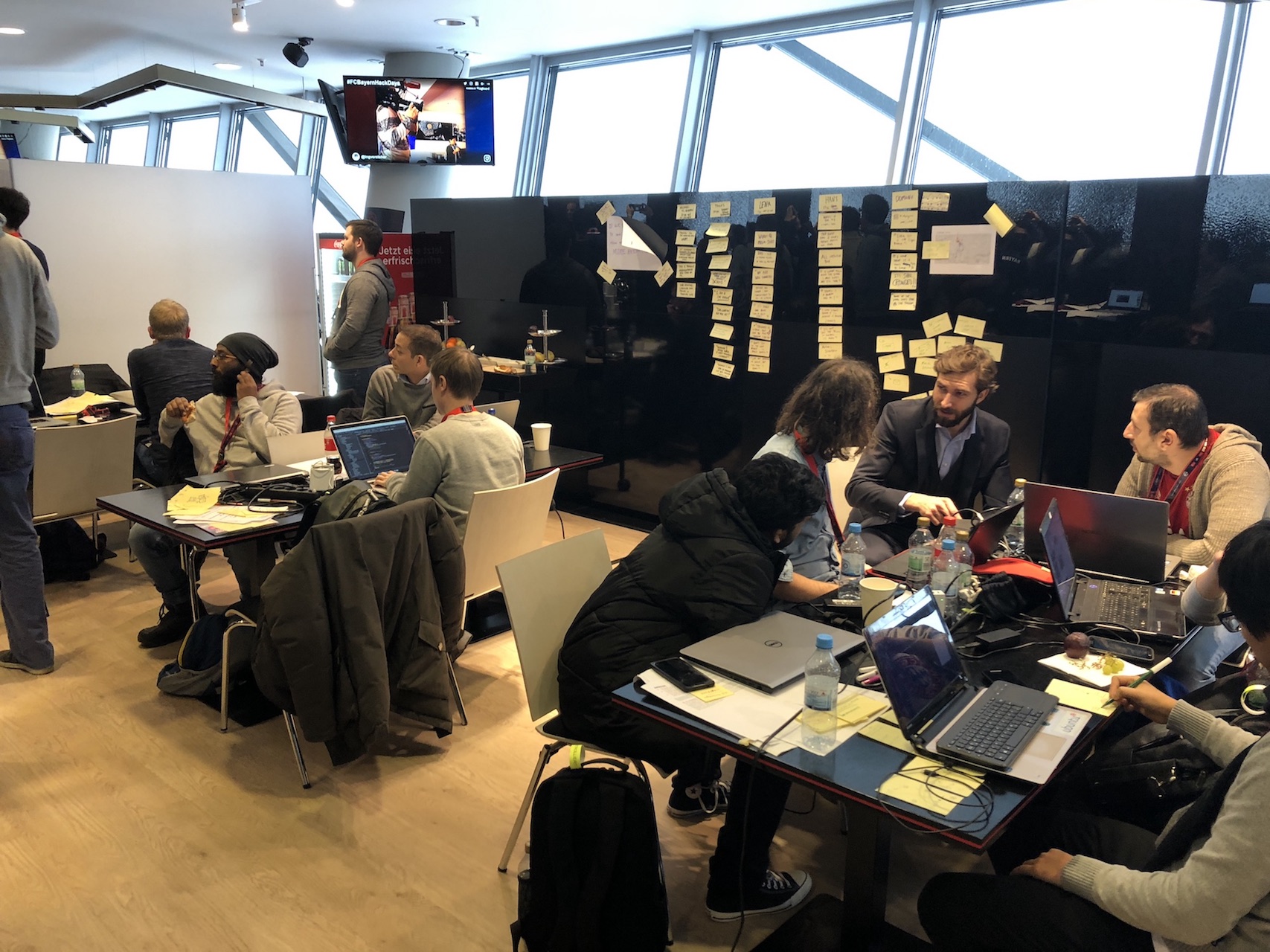 Netflix Competing with Football
But just like in business, Bayern Munich also faces competition. Not so much from other clubs - if you're a fan of a certain club you don't easily switch to another - but from other online entertainment outlets where their fans would spend time, such as Netflix. In order to satisfy its international fanbase as much as possible, the club is committed to a distinctive digital experience.
Fan Experience
To further improve this experience in the near future, Bayern Munich recently organized an international Hackathon in collaboration with the Munich University of Technology. Tech and football enthusiasts from 42 countries met at the Allianz Arena in Munich for four days of collaborative work on new fan experiences. In cooperation with partners and sponsors, the football club chose seven challenges that all addressed a different part of the fan experience: from the living room to the journey to the stadium to the experience in the stadium itself.
Linear Watching vs Social Media
Before the hackers set to work, the challenges a modern football club faces were explained by various speakers. The most pressing challenge seemed to be that the linear viewing of a football match via television is decreasing and social media is becoming increasingly important.
During and around a match, a huge amount of messages are shared via Twitter, Facebook, Instagram, Snapchat and so on and the fan experience has expanded to social posts such as memes that fans share amongst each other. In this way home viewers are also in direct contact with the people in the stadium. Therefore it's becoming more and more important for the club (and also for the sponsors) to understand how the stadium audience shares their experience. No wonder that the biggest sponsors of Bayern Munich, including Audi, Siemens, SAP and Adidas, also participated in the hackathon.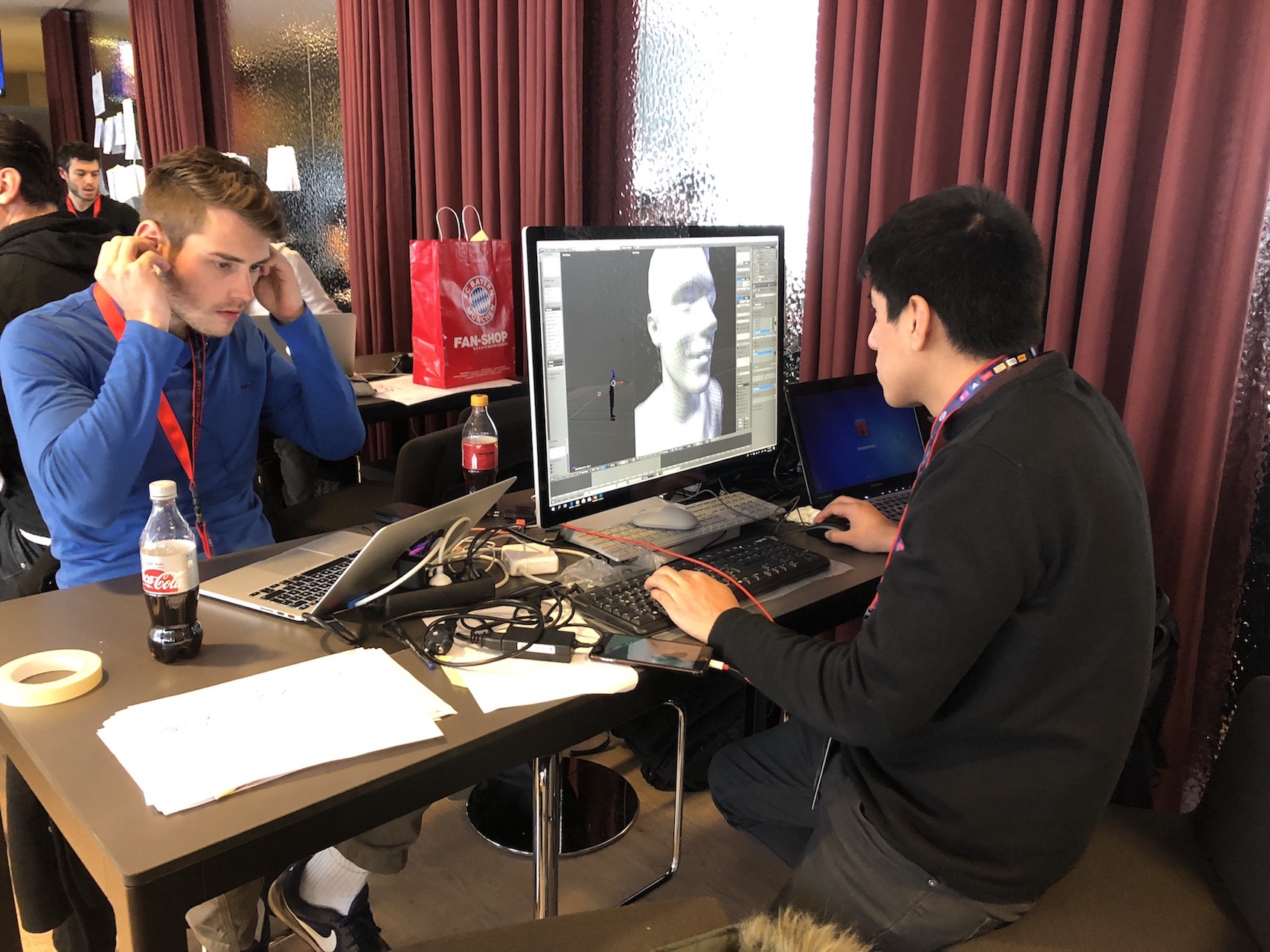 The Gamification of Football
Another trend that emerged is the gamification of football. Whereas game developers used to put all their effort in making football video games, like Fifa and Pro Evolution Soccer, resemble a real match as much as possible, reality is now more and more becoming like those games.
Through the introduction of new camera perspectives such as the referee cam, the match images are increasingly resembling a video game. As graphics in games continuously get better, and the real life match experience innovates with new ways to bring the match to fans, games and reality mirror each other.
Shortened Attention Span
A third trend is that the time frame in which fans are searching for online information about a certain match is becoming shorter. Due to the abundance of information people are exposed to nowadays, it doesn't take too long before something else comes up that is more interesting than the previous football match. This is something that the club, the sponsors and football media have to take into account.
To encourage the creativity of the participants, the organization had put together a hardware library that would delight every tech lover: from HoloLenses, Raspberry Pis and the most diverse sensors to drones and smart footballs, everything was available to create the perfect digital fan experience.
In addition, the hackers were able to use Bayern's existing web and app content (through BloomReach Experience), competition and player data (through OPTA), tram, bus and subway data (through the local transportation company) and many more data sources through open APIs.
As a break from the hard work, and also as a chance to put their concepts to a practical test, on the third day of the hackathon the hackers were invited to attend the match FC Bayern Munich against SV Werder Bremen. The live competition even turned out to be a source of inspiration for various groups of hackers.
Instantly Applicable Concepts
The concepts that the hackers developed within a short time frame were not only innovative and surprising, but in many cases also directly applicable. For example, a group developed an app for Adidas that allowed users to earn a discount on products, tickets to matches or other goodies through football-related challenges.
Another group figured out how they could use voice recognition to detect which fan songs were sung by the hard core supporters and project the lyrics onto screens in the stadium so that other fans in the stadium could sing along. They had also developed a 'cheer meter' that encouraged different audience blocks inside the stadium to compete against each other for the loudest cheering.
Another group found a way to connect fans in the stadium with those at home through augmented reality. The fan experience inside the public transport on the way to the stadium was focused on by another group with the aid of beacons and smart screens.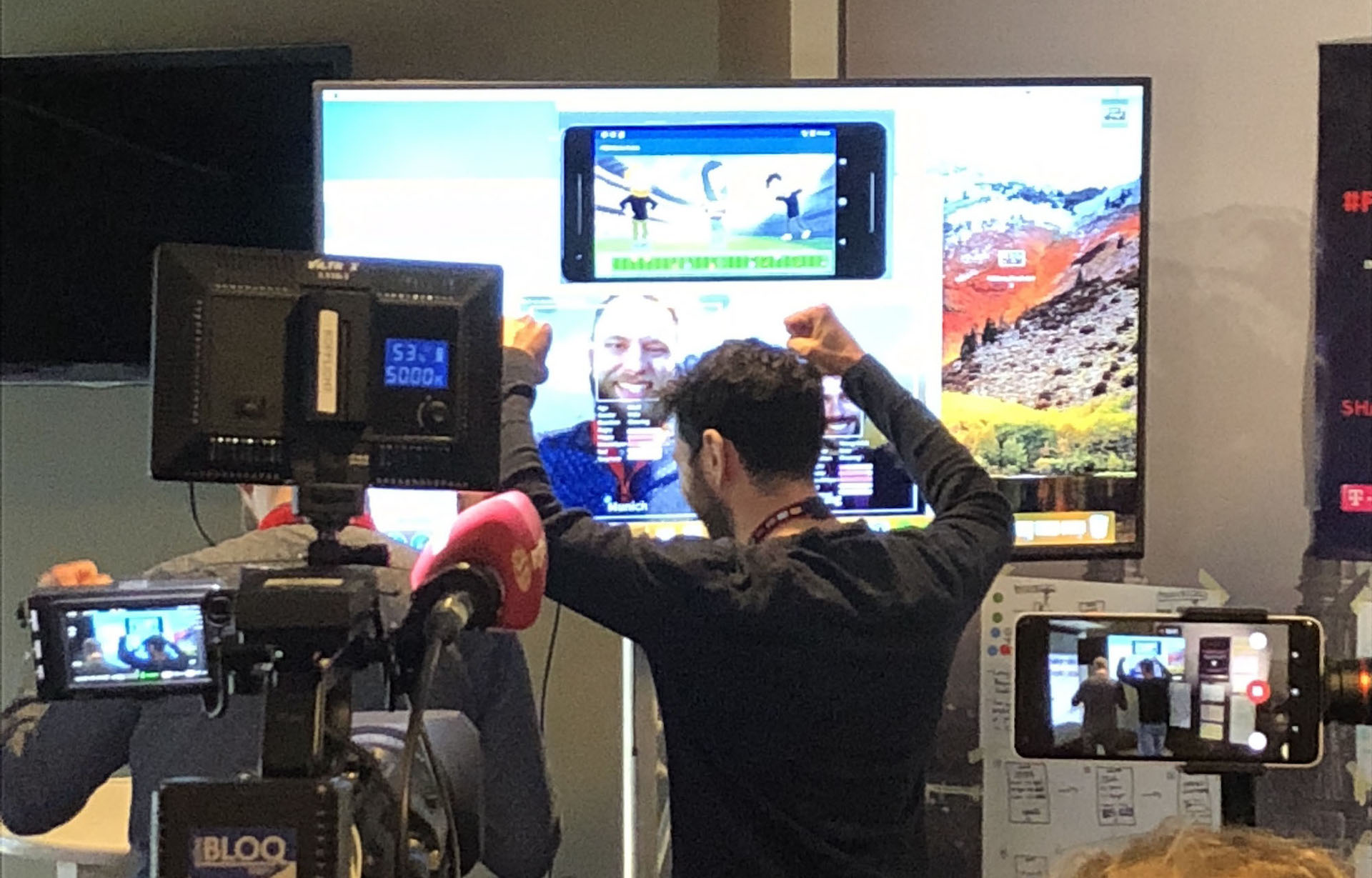 Every Company is Becoming an IT Company
The fact that a football club organizes a hackathon says something about the importance of digital innovation in general and the lessons of this event are easy to apply to other sectors. Because of digitization, every company is in fact (willingly or unwillingly) becoming an IT company - with far-reaching consequences for the way marketing and sales work. The effectiveness of traditional marketing is becoming more and more limited and regular online campaigns, such as banner ads, often no longer achieve the desired effect.
Consumers are becoming increasingly selective when it comes to allowing commercial messages into their personal environment. They install ad blockers on their computers, zap away from commercial breaks on TV (if they still watch TV at all) and also restrict what gets through on social media. The call for a limitation on commercial messages is getting louder and louder.
In order to get through to the consumer, companies have be creative. It all comes down to relevance: only when you as a company come up with content that is relevant to the user, do you have a chance of capturing his attention. Companies that continue to rigidly enforce commercial messages are perceived as bothersome and will rapidly lose favor with the consumer.
Brands Need Fans too
Just like a football club, brands also need fans: users who are so enthusiastic about the brand and/or product that they are proud to use it and also want to share their enthusiasm with others. Because a message from a friend is much stronger and more credible than a message from a brand itself.
A well-known example is Apple, which has a huge number of loyal fans but there are brands all over the world doing this right.  For example, the Dutch chocolate maker, Tony's Chocolonely, is doing very well in this respect.
Why? Because their message goes beyond simply selling a product by strongly emphasizing their mission to 100% ethical chocolate and because they always come up with new, creative ideas to get their fans involved with the brand.
Establish a Relationship with Your Customers
Marketing departments should be less concerned with inventing slick advertising campaigns and more with building a bond with their users. In the age of digital customers, this means interacting continously across many different touchpoints.
Modern technologies such as digital experience platforms that link different tools through open APIs and thus enable a seamless customer journey are indispensable. They make the interaction with the client personal and ensure that previous contact moments are included in the next experience.
After all, your customers aren't just comparing your brand experience with your competitors but with every digital experience they've had. So as a company, make sure that your digital experience stands out and collect as many fans as Bayern Munich!
Curious to see a recap of the FC Bayern Hack Days? You'll find it here!