See All Use Cases
Personalized Reactivation Campaign for Lapsing Subscribers
This use case will target lapsing customers with customized email communication, including personalized subject lines, content, and purchase recommendations. The highly personalized email will help reactivate and reengage customers with your brand and push them towards purchase.
metric-conversion-rate,
metric-revenue,
metric-cltv,
metric-active-subscriber-base,
metric-purchase-frequency
use-case-tag-content-personalization,
use-case-tag-ai-productrecommendations,
use-case-tag-customer-experience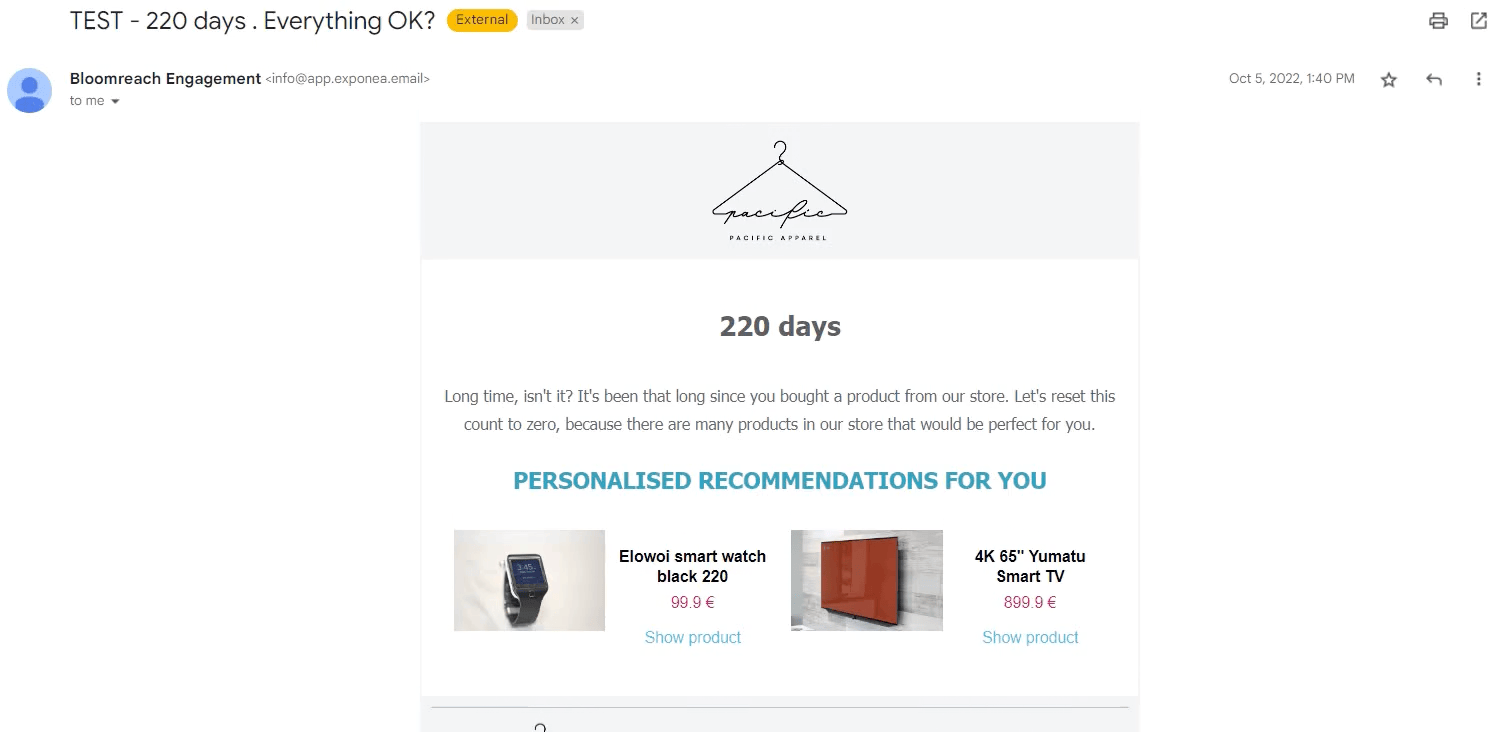 Reconnect with customers who have not purchased in a while or engaged in recent email campaigns. Identify and target your customer with highly personalized messaging via email.
"Reactivation campaigns can increase your bottom line by reselling or upselling to dormant customers. The revenue opportunities are even greater if a dormant customer had a positive experience with your brand or solution in the past."
Explore more from our Use Case Library