E-Commerce Site Search and Merchandising
Fluff-Free Content That Merchandisers Should Be Demanding to Drive Conversion
E-Commerce Site Search and Merchandising
Fluff-Free Content That Merchandisers Should Be Demanding to Drive Conversion
Your Customer Doesn't Care About Who Manages What On Your Site
It's a frequent push-and-pull, or tug of war, in e-Commerce organizations: what content is "fluff" and what content is essential? Often, it depends on who you ask. Someone within Brand or Marketing insists on highlighting the latest activation or collaboration, whereas a merchandiser pleads for key product launches and visual pathways to take priority. Who's right, and which content wins? That's often the debate. 
The truth is, it's not the most productive debate. Your consumer doesn't care that content, search, and merchandising are three separate functions; they see one store, one experience. 
So, whether you're a merchandising maven or a content wizard, read on: your customer is counting on it.
What You Can Do
Get your site search team, category or merchandising team, and content team into a room. Or a Zoom/Teams/Hangout - whatever. On a whiteboard, put your top 10 revenue-driving categories on the board, ranked descending. These are your bread-and-butter product lines, and it's where zero-fluff content opportunities exist that satisfies everyone you've brought into a room.
Conduct a brainstorm rooted in the consumer decision journey, from clueless to convincible (all active evaluation) through to moment of purchase, in these three content areas:
Content That Guides the Drill-down

Content That Guides the Sale

Content That Inspires Motivation & Urgency
First, let's look at content that guides the drill-down, or in other words, helps your customer narrow their focus from 200 products to 20, to 4, to the one or two they select.
Content That Guides The Drill-down
THE CONCEPT:

ASK THE GROUP:
What are your customers' (inevitable) key questions that they will have in shopping your top categories? 
What are the key comparisons between make/material, style, or even type? If those are relevant questions, shoppers are literally pausing their browse session on your website to investigate before proceeding. 
Repeat this for your other top 10 categories. Just litter the white board, FigJam, Mural, or brainstorming document with questions.
ASK THE GROUP:
Next, assess if your website adequately meets those questions head on to remove any pre-add-to-cart doubt. 
Content That Guides The Sale
THE CONCEPT: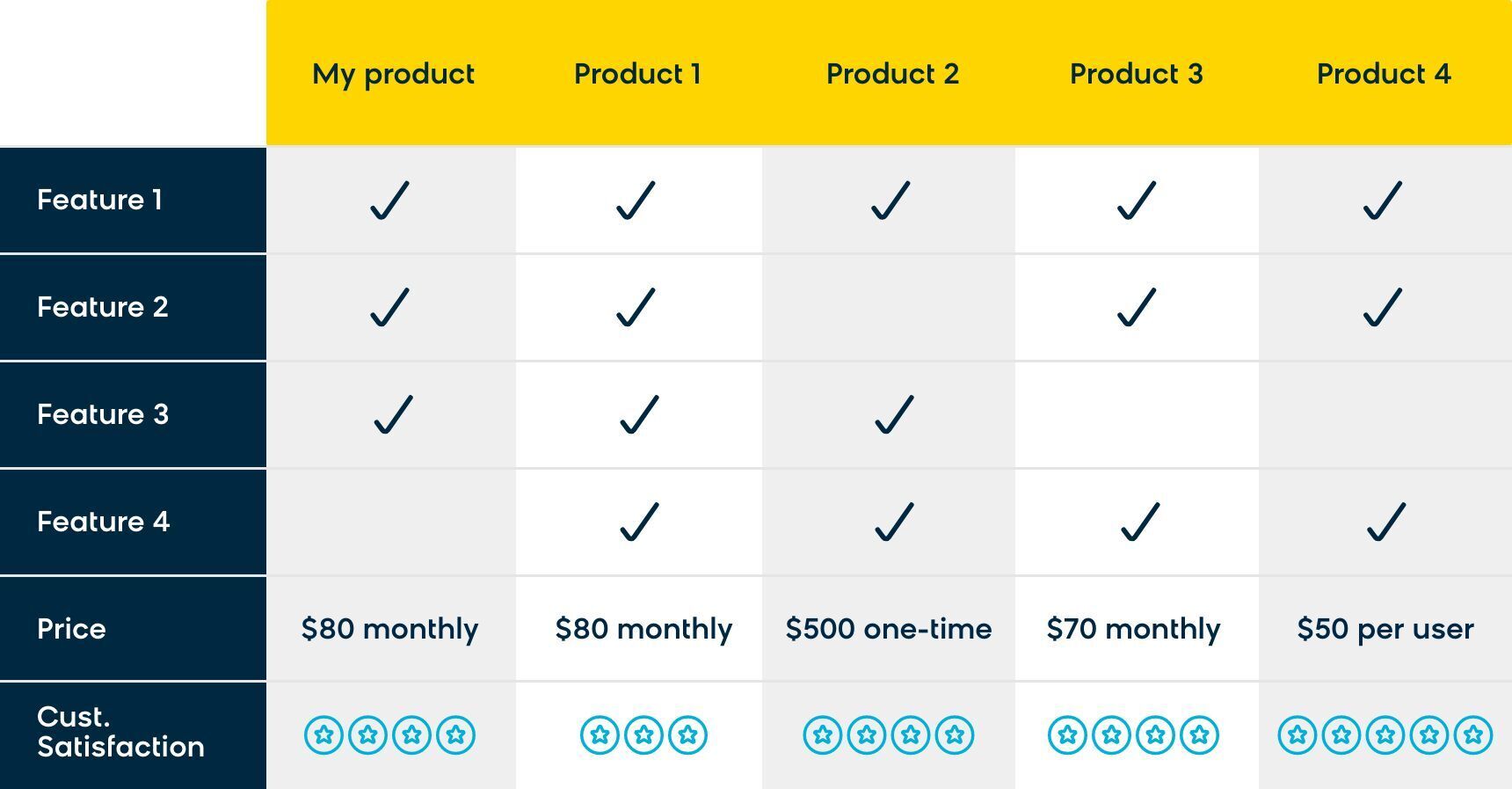 Next, let's take a look at content that helps shoppers who have narrowed down to their final consideration set. 
When shoppers search or browse your top categories, do you have any content that could make their shopping easier? Remember, your customers are not the expert you are. They need help deciding which products are right for them, or which products will unlock the experiences they desire.
Industry leaders get this, and invest in it - not just because it's on brand, but also because it maximizes high-intent traffic on site. 
Wrangler has extensive content experiences around something simple: buying jeans. 

Whirlpool has extensive content experiences around cooking, cleaning, and laundry. 
Wrangler and Whirlpool, two household names in their own right, are undoubtedly leaders in their space. But this isn't just because of their heritage or history. It's also because they put their money where their brand promise is. 
They're guiding their customers in how to shop their categories.
Content That Inspires Motivation & Urgency
Red Bull Stratos sought to surpass human limits and advance scientific discoveries for the benefit of humankind. Its successful mission broke world records and provided valuable medical and scientific data for future pioneers. (RedBull.com)
Many merchandisers think that inspiration content is just fluff. Usually, that sentiment comes from previous experiences where this kind of content is not executed well. This is fair, because inspiration content is very difficult to do. However, when done correctly, inspiration content actually elevates search and merchandising performance the most. Consumers you inspire are literally in the middle of their decision-to-buy moment - and they're on your site.
There are retailers and brands alike that do this well, and they're running away with the content ballgame in their verticals.
LIVE IN THE WILD:
Home Depot, a content leader with thousands of high quality videos consumed by over 492k YouTube Subscribers, also deploys inspirational content via influencers that are less functionally "how to," and instead focused on "what if" - check it out.
Here's an easy one. Surprise, surprise, Apple is included here, but it can't go overlooked. The entire CTA dichotomy across its site is "Learn" vs. "Shop" in recognition of shoppers who want to be inspired or wowed. Try not to want a iPhone with this experience.
John Deere has the longest-running business content publication, The Furrow Magazine, created in 1895. It is all about farming, not tractors, and it's been estimated that John Deere earns 25 billion impressions annually as a result of the publication.
Conclusion:
Conversion is the name of the game, but content can often be the difference between a bounce versus an add-to-cart, or the difference between an add-to-cart and a purchase. We've written about the obsession that e-commerce teams have with Conversion Rate and how it can go too far in putting on performance blinders. We couldn't resist sharing some content examples as a part of Q4 conversion obsession. 
Remember, your customer doesn't care if search, merch, and content are in different teams. It's one store, one experience, and one shopper to lose at a time.