Omnichannel Marketing Automation
How to Improve Email Deliverability
By Megan Warhurst
11/18/2022
In today's marketplace, every e-commerce email marketer understands the importance of email marketing and email deliverability. It is essential to have a positive IP reputation with your email service provider so that you can develop a strong sender reputation and get the incredible emails you create delivered to your customers.
But not all email marketers understand specifically how to improve email deliverability if it needs improvement or you have a poor sender reputation.
If you're looking to improve your e-commerce email marketing and ultimately your email deliverability, you'll need to establish a solid plan for success and ensure your team has the resources it needs to succeed.
Keep reading for our top tips on staying out of the spam folder, keeping your sender reputation up, and keeping the internet service providers (ISPs) happy.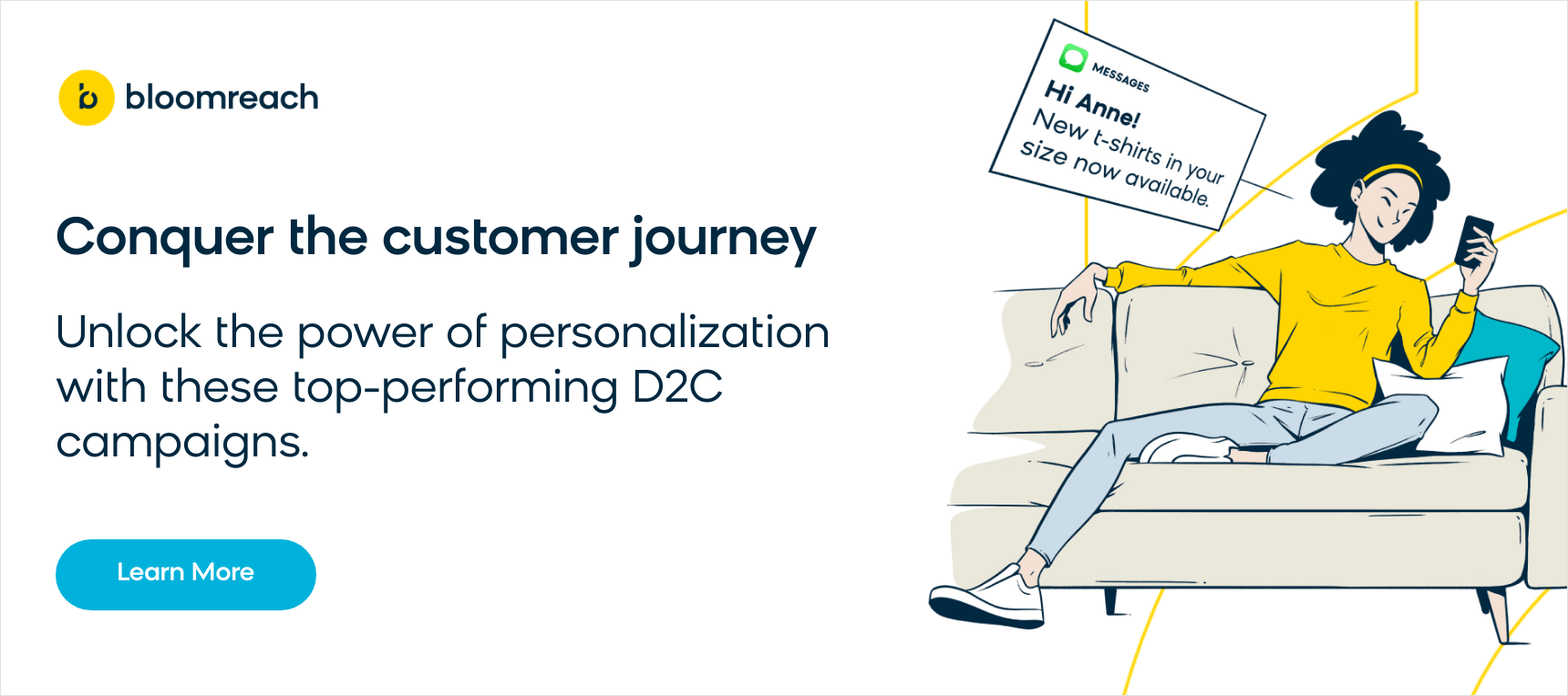 Improve Your Email Deliverability With Solid Authentication Practices
Data privacy and ethics are of paramount importance to consumers and businesses alike — customers want to be assured that the brands they shop with are using their information for its intended purpose.
And although it can be tempting to use flashy email address collection techniques without follow-through and authentication, that can lead to larger issues down the line.
It's not ethical to use enticing offers and discounts without fully outlining what shoppers should expect from your marketing emails and ensuring total opt-in before you ramp up sending. 
A great way to manage expectations and avoid being flagged down the road is to include different options for opt-in when collecting customers' data and provide clear instructions for the unsubscribe process. Giving the option to select just deals and discounts, big news, or personalized offers is a great way to put power back into consumers' hands and establish trust in your brand.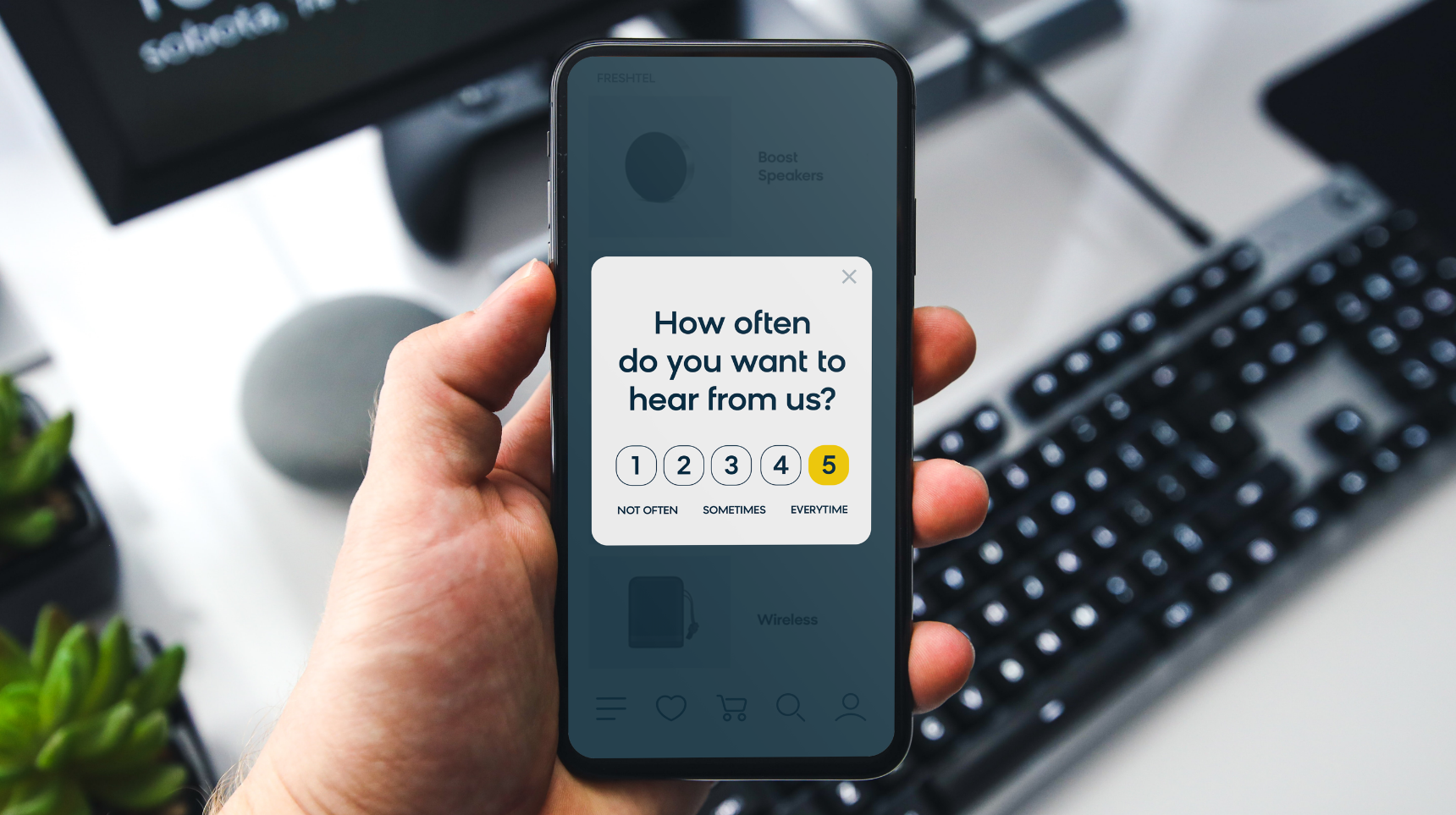 Outlining these options up front ensures that more you get more emails delivered to the recipient's inbox and that spam traps don't become an issue for your business. Once customers have filled out your form, send over your double opt-in email, confirming the customers' email and info — as well as making completely sure they want to be hearing from you.
Avoid Spam Complaints By Keep Healthy and Updated Email Lists
Once you've started sending your emails, it's important to keep email list hygiene a top priority for your team — customer sentiment can change quickly and it's crucial that you're emailing folks at the appropriate frequency to comply with both local regulations as well as good business practices. 
Regularly check to avoid spam filters — looking for email addresses that inaccurate so you can eliminate them from your lists. This ensures you keep your good sender reputation with email service providers.
These addresses pop up rather quickly and you could be wasting precious time and resources by emailing them. Before completely tossing out those emails, it's important that you identify the reason for the email delivery failure. There are two types of bounced emails: hard and soft. A hard bounced email is typically due to a permanent issue, such as an inactive email, while a soft bounced email is a result of a temporary problem, such as a full email inbox.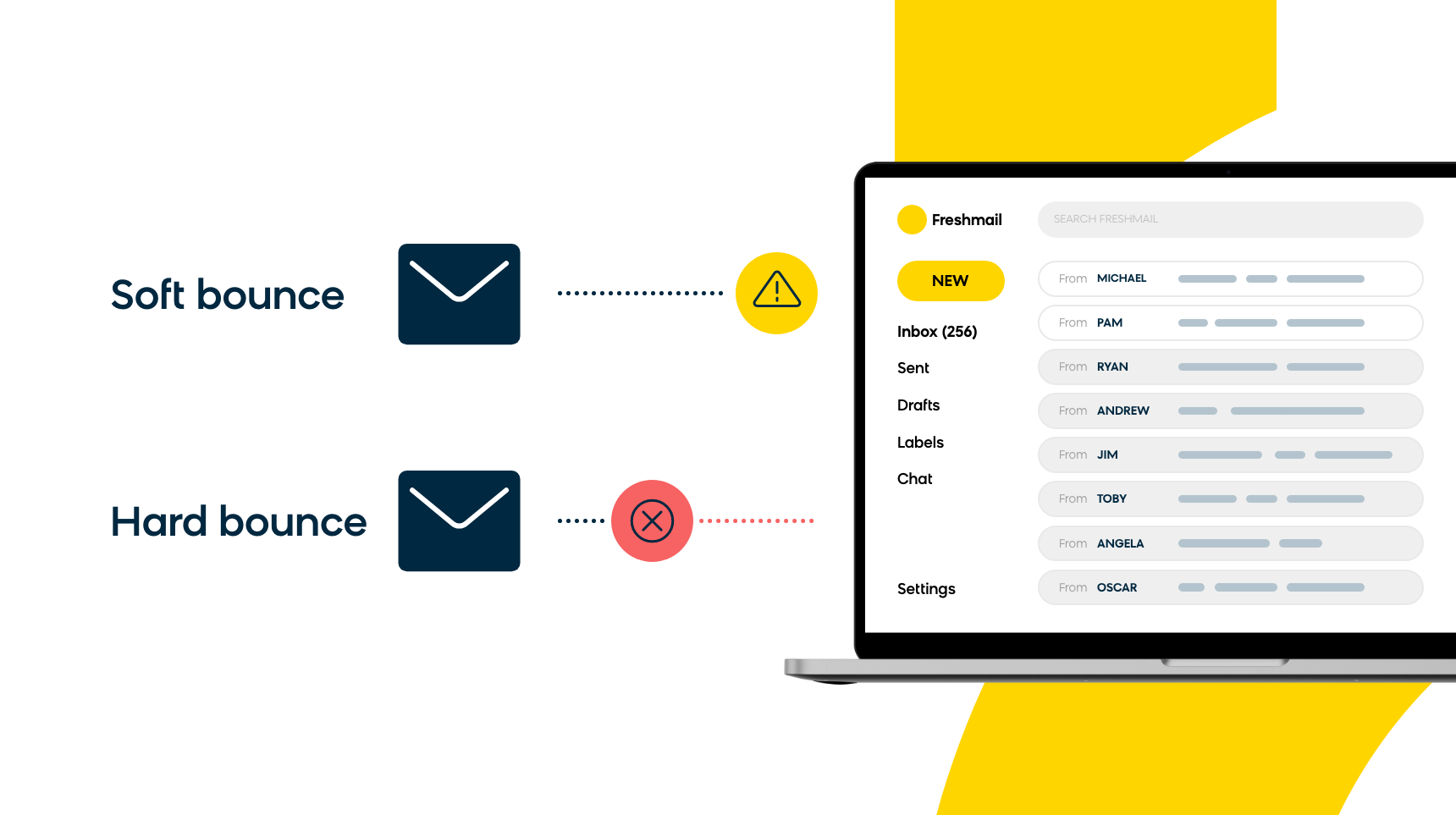 Read more about Soft Bounces and Hard Bounces from our partner, Mailgun.
In addition to email addresses that can't be reached, it's important to filter out low engagement customers. These customers may be low engagement for two reasons — one, they're outliers who are likely weighing down your engagement metrics, or two, they likely don't want to be hearing from you if they're never opening, clicking on, or favoriting your emails. 
Let's dive into what you should do with customers at different engagement levels in the next section.
Segment by Engagement Rate
Segmenting by engagement level is both a practical way to build your email cadences and also a great way to respect customer interest levels and data privacy concerns. Some regulations, like GDPR, require customers to get less frequent or no emails if they do not engage with your emails for a certain period of time. 
For more information on regulations like GDPR and CCPA, check out these blogs:
In practice, segmenting by engagement means that the emails you're sending and the frequency at which you send them are based on customers' previous opens, clicks, and other interactions (or lack thereof). The more a certain customer interacts with your emails, the higher engagement score they have.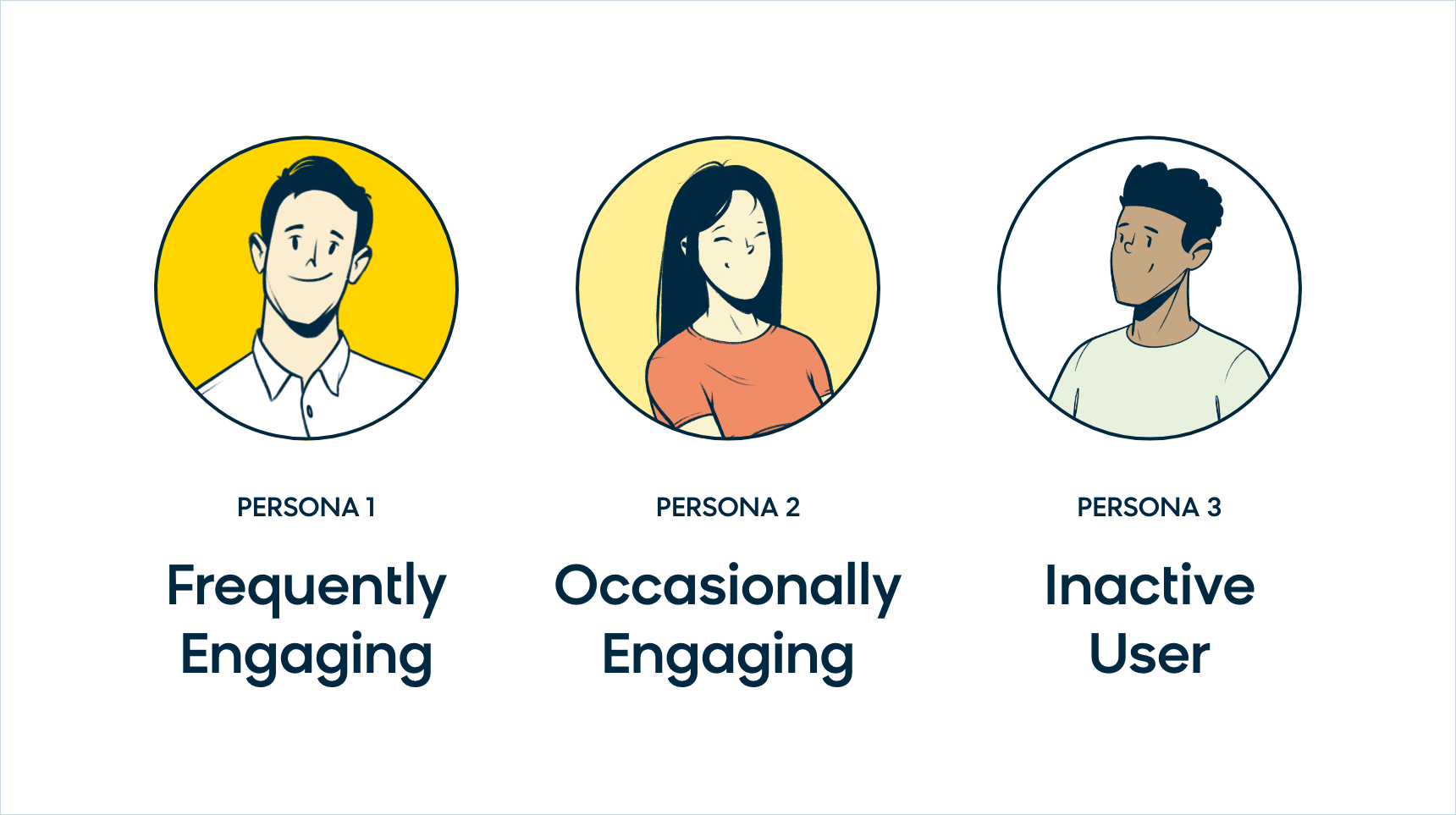 If someone is regularly engaging with your content, you can assume that they want to get almost everything you're sending out — so segment them into a list of folks who get everything. These folks would likely be great candidates to test out loyalty initiatives and other perks for high-value customers on, as the data has shown they're invested in your brand.
For customers who occasionally click or open emails, put them on your most "middle of the road" cadence. This segment of customers could likely use more education on your brand, or you can try catchier subject lines to entice them to open and interact with your content.
And lastly, for those customers who haven't engaged with your emails in quite some time, throw them in a disengaged segment. This segment should be emailed very infrequently to avoid spam marks and breaking privacy regulations. When you do email them, incentivize engagement with clear, value-driven subject lines and offers within the email.
A/B Test Subject Lines, Preview Text, and CTAs
While you're keeping your different segments and customer groups in mind as you create email content, you can always go one step further and use testing to ensure your content is as effective as possible.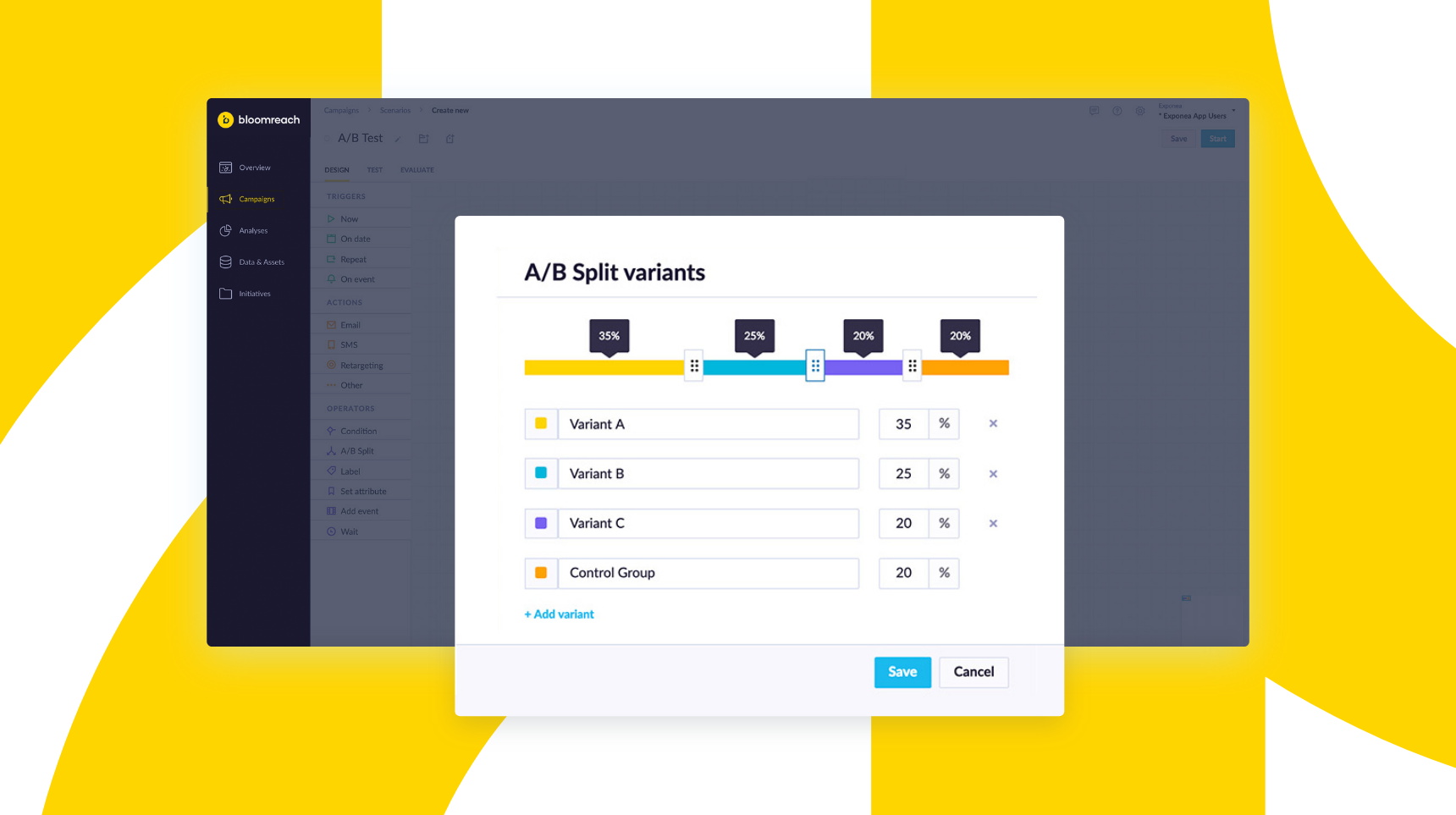 One of the most common types of testing, A/B testing, involves sending different versions of a single email to a small sample of recipients to see how small changes make an impact on overall results. Within emails, there are tons of variables you can test: subject lines, headers, button CTAs, personalization blocks, and so on.
Most of the time with A/B or multivariate testing (where there are more than 2 email versions), email marketers can choose automatic winners and begin mass sending instantly when a winner is selected. This is achieved by setting a metric threshold such as highest open rate, click-thru-rate, etc.
Personalize Your Emails
The best way to fuel engagement? Deliver content worth opening. By including 1:1 personalization within your emails, customers will come to expect that your emails are higher value and worth giving their time to.
There are countless ways to personalize emails beyond just "Hi, First_Name" that will boost engagement, drive loyalty, and increase revenue. Personalization can vary in sophistication — for example, some brands might just use an individual's name in a subject line, while more advanced approaches include changing the content of an email based on someone's location or providing unique offers based on what you know about them in relation to your brand.
Wherever your brand is on its personalization journey, Bloomreach can help! Learn more about how we're empowering top brands to execute personalized e-commerce campaigns.
If you're interested in learning more about how your company can strategize and scale winning email campaigns with personalization, schedule a personalized demo today to learn more.