Taking an Open Platform Approach to the Next Level With Open UI
Taking an Open Platform Approach to the Next Level With Open UI
In a few weeks from now we are launching Bloomreach Experience Manager v13 - a major release which contains improvements and innovations based off of customer feedback. One of the things I'm really excited about is the open user interface (UI). The OpenUI enables our solution partners to integrate external systems into the Bloomreach interface which, in turn, creates a single place where businesses can manage all of their digital experience functions.
The concept of an open UI is a novelty in our space. By opening up our user interface to external applications we are taking our open platform philosophy to the next level, making it easier to integrate third party tools that contribute to the digital experience into the Bloomreach dashboard.
The benefits of this integrated approach are as obvious as they are significant: Web editors will be able to manage areas such as auditing, analytics or site optimization without leaving their authoring environment. They can stay within the context of their activity and don't have to switch between dashboards. Our users will now have a new and efficient way to streamline their daily workflow.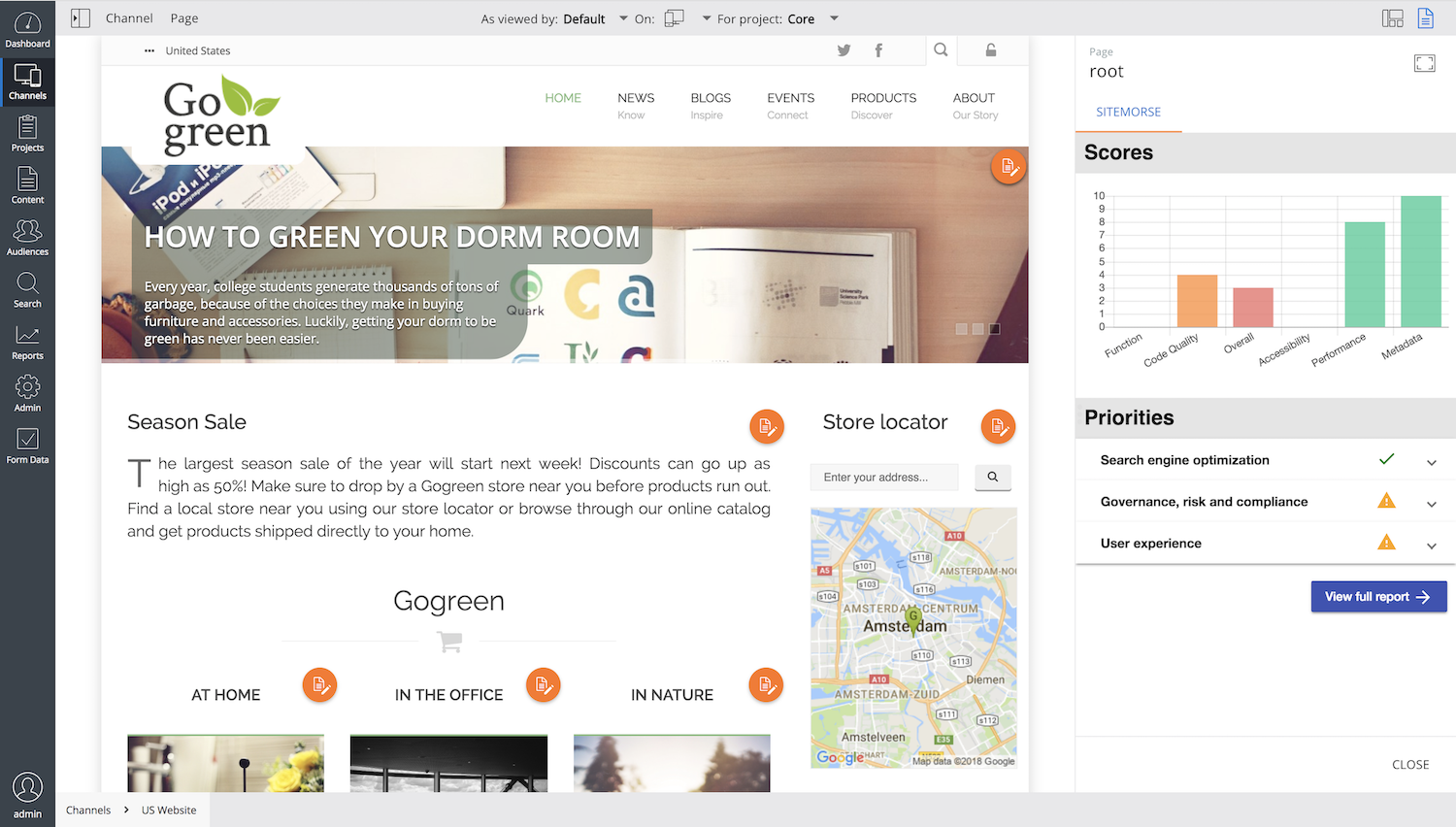 Bloomreach is the first DX platform provider to offer this kind of simplified, decoupled UI integrations. As the integrations are configuration based, no code changes or redeploys are needed to enable them. An API call establishes the connection between the third party application and the Bloomreach authoring environment, allowing the editor to, for example, audit the page or import assets from an external Digital Asset Management (DAM) or Product Information Management (PIM) system.
Being the Digital Experience Platform (DXP) company, our aim is to enable our users to line up a flexible solution ecosystem that exactly fits their needs, with our platform being the underlying or overarching structure that ties all those technologies together. With this new and innovative approach to UI integrations we're not only making web editors lives easier, it is also a big improvement for businesses dealing with issues like compliance as it streamlines workflows and makes it easier to track and trace version history and other relevant data points.
Bloomreach customers can expect UI integrations not only for page audit providers but also for SEO tools, PIM and DAM platforms and stock image databases. And that's just the start, because with a truly open platform we get to work with our customers and partners to continually expand the UI capabilities that help you move forward, faster.