Back to Whitepapers
The Power of Bloomreach's Unique Data Architecture
Learn why Bloomreach's data architecture — built with an in-memory framework — gives you the edge when it comes to real-time marketing.
By Divya Mulanjur
01/24/2023
23 min read
Introduction
In the fast-moving world of e-commerce, real-time marketing and personalization is absolutely critical to success. There's simply no doubt that customer expectations for timely, relevant experiences have risen.
Amazon raised the bar when it introduced Prime and 2-day shipping and delivery became the gold standard. Now, anything that doesn't meet the consumer hunger for next-day or even same-day delivery isn't quite good enough.
The age of the so-called "Prime effect" and Amazon-era expectations are showing no signs of slowing down either: 66% of consumers expect companies to understand their unique needs and preferences, and 52% expect personalized offers.
This is why real-time marketing matters. Real-time marketing is the practice of using data and technology to deliver personalized, relevant experiences for consumers, allowing businesses to respond to customer expectations with speed and accuracy while improving engagement, loyalty, and repeat business. Brands with the ability to execute on this are the ones that stand out and remain top of mind.
A cornerstone of real-time marketing is the ability to use vast amounts of data to understand customers' needs and preferences in the moment.
So imagine how powerful this would be if you could do this in less than a second. Enter in-memory computing — the technology that's revolutionizing real-time marketing. What Is In-memory Framework (IMF)?
What Is In-memory Framework (IMF)?
In-memory framework (IMF), which includes an out-of-the-box in-memory database, allows users to have responses and data ingestion within milliseconds.
That's because this type of data architecture stores and processes data in the memory of a computer, rather than on a disk or external storage device. Data retrieved in this way results in faster access to your data.
IMF is therefore used for applications like real-time personalization and recommendations — basically anything that requires quick access to large swathes of data.
With Bloomreach Engagement, our customer data is stored in IMF, which has all the necessary data for your fast and accurate decisions kept in IMF, ensuring split-second read/write speeds, as well as real-time reporting and execution. Most of the real-time tracking data is processed within 5ms-2s, depending on the tracking type and instance. So, when you refresh a page with a report, the results are updated in real time — with no delays.
An in-memory framework also eliminates the need to ingest data in a predefined schema, which enables flexible no-schema data structure or the ability to track specific types of non-standard interactions.
What this ultimately means is that real-time marketing is actually "real time" instead of "in a little bit."
The speed, efficiency, and true customer understanding enabled by IMF is the difference between you meeting the expectations of your customers in their moment of need versus disappointing them with subpar, irrelevant experiences. Why You Should Care About In-memory Framework
Why You Should Care About In-memory Framework
There are several reasons why IMF should excite you and become a bedrock of your real-time marketing strategy:
IMF boosts performance. Compared to traditional disk-based systems, data stored in main memory (RAM) leads to much greater performance and speed of applications.
You'll make better decisions. Real-time data processing, which IMF enables, means that data is analyzed as it's generated without having to initially store it and process it later on. The difference this makes? Quicker, more informed decisions based on information that's actually generated in real time.
You can process data at scale. IMF can scale horizontally and handle vast quantities of data, meaning your business can scale systems as needed.
In contrast, a lot of older marketing tech with relational databases need to join tables at the time of accessing data while selecting a segment, creating a new filter on the fly, or personalizing with the last viewed product — which causes delays.
Some marketing automation solutions that are on such legacy tech can only process new data every four hours, taking up to 24 hours for transactional data. Even for analytics, Google Analytics can take 24-48 hours on average, and larger websites with more than 200,000 daily sessions will have their data processed only once per day.
But today's marketers value speed of access, ease of use, and an overall better user experience. That's what IMF enables.
Here's a simple example of how fast IMF makes our Bloomreach Engagement platform.
Illustrative example of the time it takes to perform tasks with IMF How Bloomreach's IMF Gives Marketers an Advantage
How Bloomreach's IMF Gives Marketers an Advantage
Bloomreach's in-memory framework enables marketers to perform a number of functions much more efficiently and without delays. Here are some of the most popular marketing use cases that an IMF supports.
Real-time Analytics
When it comes to analyses and reporting, IMF supports the processing of vast sums of data in real time, ensuring accurate insights to make the right decisions.
Personalization
By storing and processing data based on customer preferences and interactions in real time, IMF enables marketers to deliver personalized, relevant experiences. IMF even helps personalize site search and merchandising. This happens when a visitor is browsing the website and the segment is being changed dynamically (based on real-time interactions). This wouldn't be possible without IMF.
Customer Segmentation
With IMF, marketers can segment customers based on various characteristics like interests, purchase history, demographics, and more. This ultimately makes your marketing efforts more targeted and effective.
Data Analysis and Visualization
Bloomreach's unique architecture unlocks the ability to conduct exploratory data analysis — an invaluable opportunity for marketers to see important trends and patterns in customer behaviors without having to rely on data scientists for everything.
Using our built-in data visualizations, marketers can:
Understand customer behavior. For instance, you can answer the question: "How many customers made a purchase in May 2020 vs. May 2021?"
Compare the lifetime value and purchase frequency of a customer whose first product was for an adult versus for a kid, or a customer acquired during Black Friday vs. Cyber Monday or in the fall vs. the spring
Perform a drill-down analysis of male vs. female buyers within a certain age bracket who opened a campaign type, clicked on an ad, and so on
Campaign Optimization
Due to IMF supporting the analysis of customer behaviors in real time, marketers are better equipped to optimize the targeting and delivery of their campaigns. This is crucial at any time, but none more so than during peak revenue-generating moments when more dollars are to be made.
Acting on Micro-moments
IMF also lets you engage customers when your brand is top of mind. If a customer adds an item to their cart, but continues shopping around and doesn't make a purchase, Bloomreach understands in real time that they're currently shopping.
As a result, Bloomreach can:
Retarget them with paid ads on other sites automatically
Send an abandoned browse email/SMS with personalized product recommendations as soon as the shopper leaves the site
Send an abandoned cart email with a personalized promotional coupon after a few days
Personalize the hero image and other website content to match their preferences when they return
Surrounding the customer at the right time with the right products in order to convert them when they're in the frame of mind to buy is critical to maximizing success.
Real-time Bidding and Digital Advertising Optimization
An important use case with IMF in digital advertising is allowing marketers to bid in real time and optimize ad spend. In paid media, for example, it enables:
Adding/removing audiences based on real-time behaviors (email click, purchase, etc). Let's say someone abandons their cart and you have an email campaign that is triggered. Two hours later, a Facebook retargeting campaign is also triggered for the customer. If the customer sees the email, clicks, and buys something, and the profile isn't updated in real time, you're wasting ad money trying to convert someone who has already purchased from you.
Informing retargeting ads with discount sensitivity segments.
Using up-to-date customer profitability to boost lookalike audience effectiveness.
Privacy Compliance
Privacy is an essential differentiating factor in a massively saturated market. Markets must create good relationships with customers that are built on respect, trust, and transparency. The last thing you want to do is to send an SMS to a customer who unsubscribed five minutes ago. The stakes are especially higher in industries like gaming or fintech. An in-memory framework protects you from scenarios like this by providing consent and any other data in milliseconds.
Thanks to IMF, marketers can make quicker, more informed decisions, personalize customer experiences, and optimize their efforts for the greatest success.
Preparing for Peak Times in Retail and E-Commerce
Perhaps the biggest benefit of an in-memory framework is realized during peak sending seasons like Black Friday, Cyber Monday, holiday travel season, or even product launches.
Best practices for a large majority of traditional ESPs and marketing automation tools suggest prebuilding segmentations, reports, and campaign triggers ahead of peak season. Best practices also suggest not changing anything during peak times so as to not "break" the system or cause major lag due to the volume of interactions and sends. In fact, a major email and SMS provider reported major outages in real-time segmentation, causing up to three hours of delay in real-time segmentation for its customers.
What's the point of "near real time" if it can't hold up during the times when it matters most? Because the core of our campaigns and analytics is stored in RAM, Bloomreach Engagement is split-second fast — all of the time.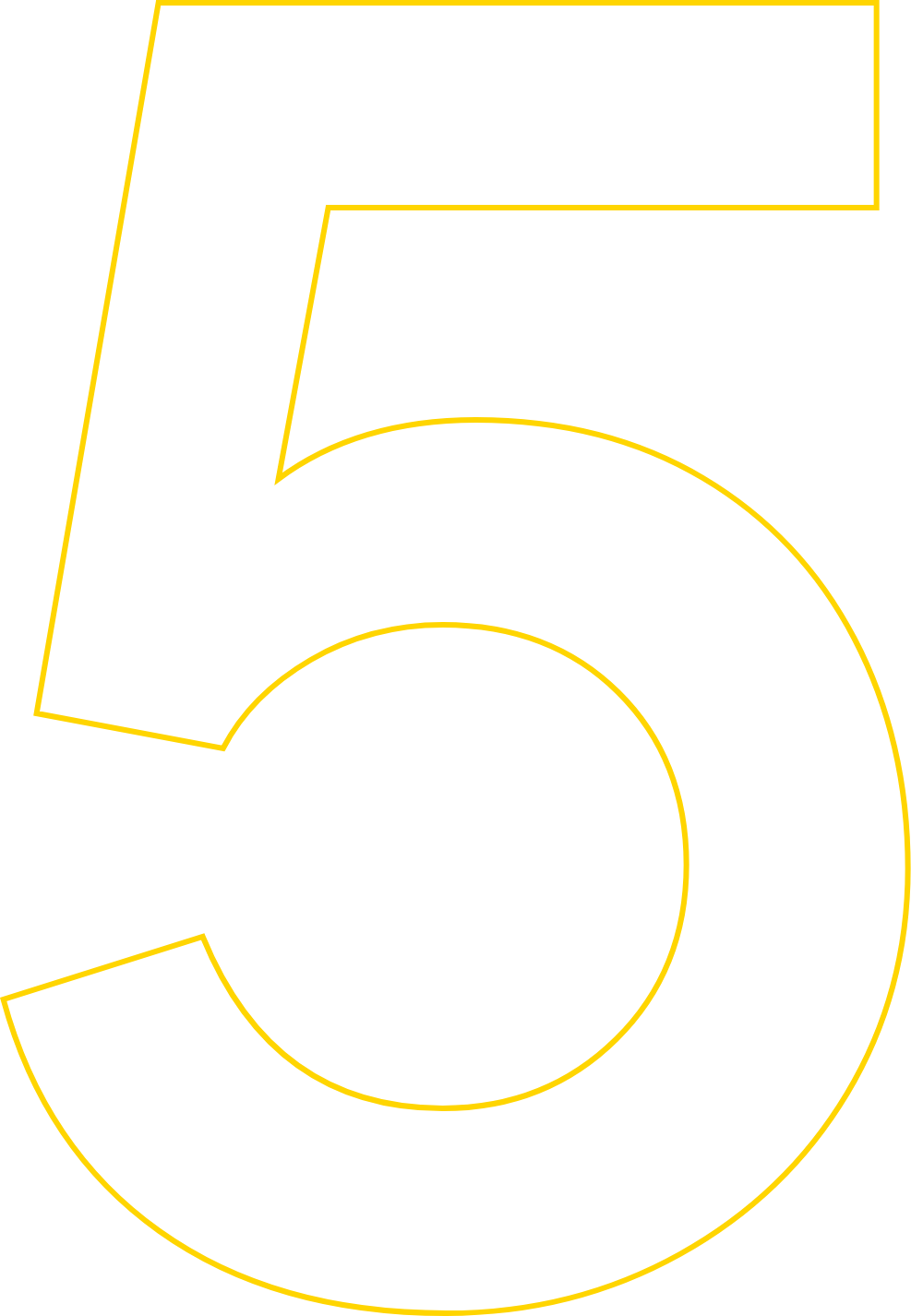 In-memory Framework in Action
In-memory Framework in Action
Speed, efficiency, agility, and scalability. These are some of the tenets of modern marketing success. With IMF, this holy grail is within the realm of possibility, ensuring you meet your customers' expectations at every moment.
Here's how Bloomreach customers see the difference.
Benefit Cosmetics Boosts Omnichannel Campaign Success
Benefit Cosmetics successfully pulled off an omnichannel product launch campaign by combining email, lead gen, and onsite banners. Thanks to Bloomreach's in-memory framework and real-time segmentation, the brand was able to drive 40% more revenue.
Email, in particular, played a central role in moving the customer forward in their journey after acquisition in other channels. Benefit used granular segmentation (previous buyers, VIPs, waitlisted folks, etc.), which directly resulted in a 10% CTR for its emails.
Crucially, marketers at Benefit have been able to:
Understand the customer journey through Bloomreach and use those insights to perform the next action
Report on the end-to-end success of their launch across channels using Bloomreach custom reports without the need to rely on complex BI tools or downloading to Excel
Attribute leads and orders to the right channel thanks to an all-in-one platform, which helps them make an informed decision on where to invest for their next launch's success
This level of data analysis is only made possible because of Bloomreach's unique data architecture.
Jenson USA Sees RPV Uplift With Real-time Customer Insights
Jenson USA's goal was to scale its personalization efforts by concentrating on the differences between its various customer segments.
Thanks to Bloomreach's customer data engine and IMF, the online bike retailer could set up custom segmentation that updates based on in-session user behavior. When this segmentation was integrated with Bloomreach's powerful search engine, the engine understood the difference between customer segments at the level of products they were interested in.
The results? An 8.5% improvement in revenue per visitor (RPV) and a 26% increase in RPV on mobile.
Yves Rocher Upgrades Personalization With Real-time Product Recommendations
Yves Rocher took advantage of personalized product recommendations powered by Bloomreach and saw several incredible results.
The cosmetics and beauty brand was able to deliver on-site product recommendations within 0.1s of customer action, leading to a 17.5x increase in clicks on a recommended item and an 11x increase in purchase rate.
Yves Rocher can now deliver much faster product recommendations in real time (or within 0.1 seconds, to be exact), resulting in what feels like magically personalized experiences for its customers.
For more success stories that showcase Bloormeach's impact in action, check out all our case studies.
Conclusion
So there you have it. Simplicity, efficiency, and real-time execution — all thanks to Bloomreach's unique IMF architecture. Our most successful customers are transforming the way they work and reaping amazing benefits, and so can you.
No more delays or time wasted. Bloomreach ensures that when you refresh a page with a report, the results are updated in real time.
Thanks to our user-friendly approach, all the segmentation, calculated attributes, and personalized experiences can be created entirely by marketers in the application, without raising urgent data extraction requests to IT and BI teams, which means everybody wins!
Ready to accelerate your real-time marketing and benefit from our in-memory framework? Schedule a personalized demo today to get started.
Discover more content like this
The 45-minute demo will provide:
An overview of the Bloomreach Engagement platform and its features
Consultation on how to leverage the platform for your specific needs
Customer success stories and commercial indication
Powering commerce companies of all shapes and sizes: