See All News
04/12/2015
Dutch National Police, Randstad nominated for Emerce's 2015 Dutch Interactive Awards
---
Hippo is pleased to announce that two clients have been recognized for their online environments' concept, design, performance and interactivity through nominations for the 2015 Dutch Interactive Awards. Nominees will present their cases to the jury on April 22nd, and winner will be announced on May 21st during an event at the Hotel Krasnopolsky in Amsterdam. 

Hippo CMS and the Dutch National Police
The Dutch National Police has been nominated in the category of Service, for its groundbreaking work in bringing openness, transparency and citizen involvement to its communication strategy following the centralization and nationalization of regional police forces.

The Dutch National Police's work with Hippo CMS, previously recognized with a Computable Award, is an excellent example of interactivity and use of personalized, omnichannel web experiences for public service.
 Consolidation of 300 local to one single Dutch Police website
 Content management on location
 Unified experience across web, mobile and social channels.
 Mobile CMS for breaking-news delivery on the go.
 Revolutionary mobile app allows press officers to create news on the street via a micro version of Hippo CMS.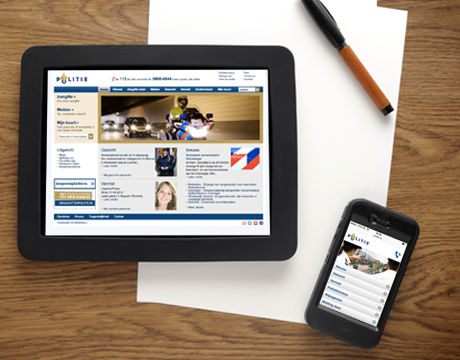 Read the full Police case study here.
Hippo CMS and Randstad
Randstad, the second largest HR services provider in the world, is nominated with Hippo partner Incentro, in the category of Social and Communities. Randstad has cut costs, increased agile collaboration between marketing and IT, improved its search engine rankings and provided increasingly relevant job-seeking experiences for visitors with its restructured online environment. 
Read the full case study  here.