See All Use Cases
Watchdog Back-in-Stock SMS
Easily display badges on product pages and communicate new polices or product-specific offers in a few clicks. Some examples include a new return policy, new delivery method, or your eco-friendly business approach. Badges are in the form of weblayers and you can prioritize their display, number, and order.
metric-conversion-rate,
metric-rpv,
metric-revenue
use-case-tag-content-personalization,
use-case-tag-brand-reputation,
use-case-tag-purchase-experience,
use-case-tag-customer-behaviour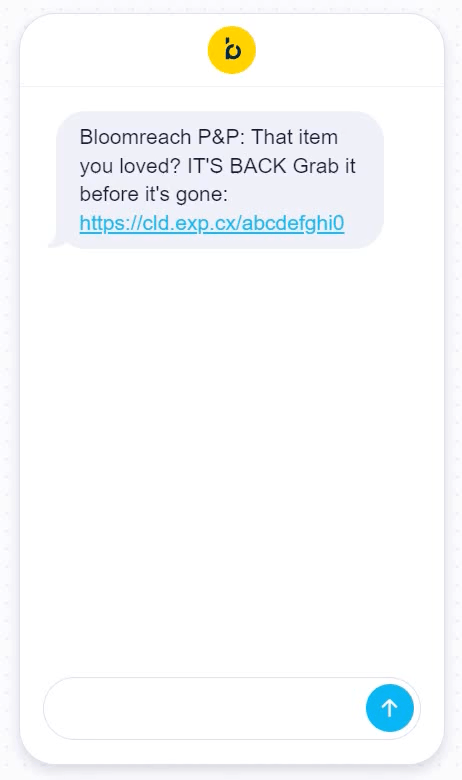 Communicate new offers or policies to your customers with ease. Badges serve as an essential, mid-funnel marketing tactic to communicate product-specific offers and polices directly to the customer.
"Badges displayed on product pages serve as an essential mid-funnel marketing tactic. Communicate special offers and policies to drive conversion and revenue."
Explore more from our Use Case Library