See All Use Cases
Nameday Campaign
Increase your brand loyalty by surprising your customers with a discount voucher, for example, on their name day. Send them a personalized email, with a gift, to show how you're thinking about them on their special day! Remember, timing is key.
metric-conversion-rate,
metric-revenue,
metric-purchase-frequency
use-case-tag-customer-loyalty,
use-case-tag-brand-love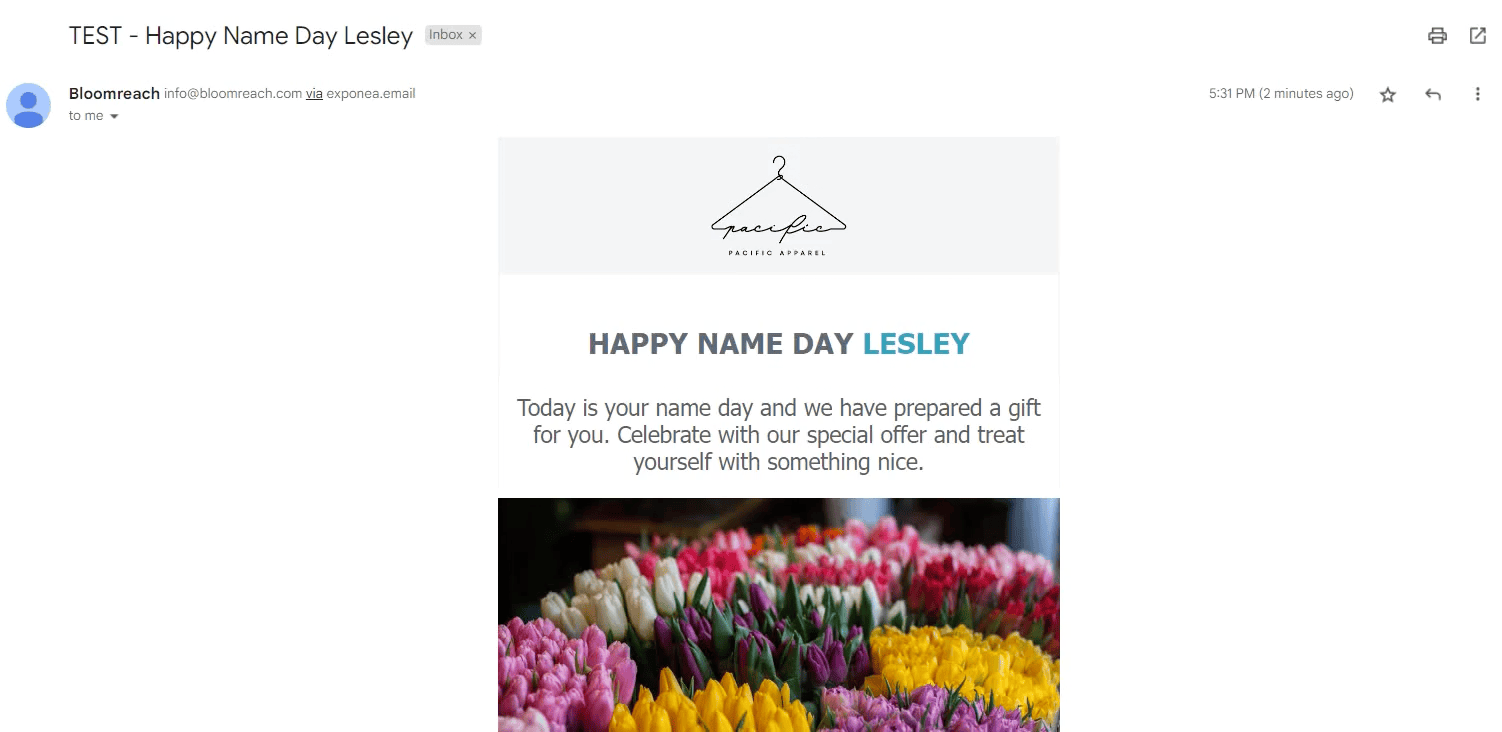 Do your customers feel special? The nameday campaign sends a personalized offer by email to customers on their name day, incentivizing them to purchase. Such campaigns are considered a common marketing strategy in the European market where name days are celebrated.
"Drive website traffic, build awareness and maintain higher quality leads with automatized nameday email campaigns. Highly personalized content that drives engagement with your customer base."
Explore more from our Use Case Library