See All Use Cases
Customer Lifetime Value and RFM Segmentation Dashboard
Visualize trends in your customer base with a real-time automated dashboard. Make use of an RFM segmentation based on best practices that can be used to segment and trigger marketing campaigns to drive customer loyalty and RPV. The dashboard also allows you to learn about the revenue, and which parts of the customer base it's coming from.
use-case-tag-strategic-insights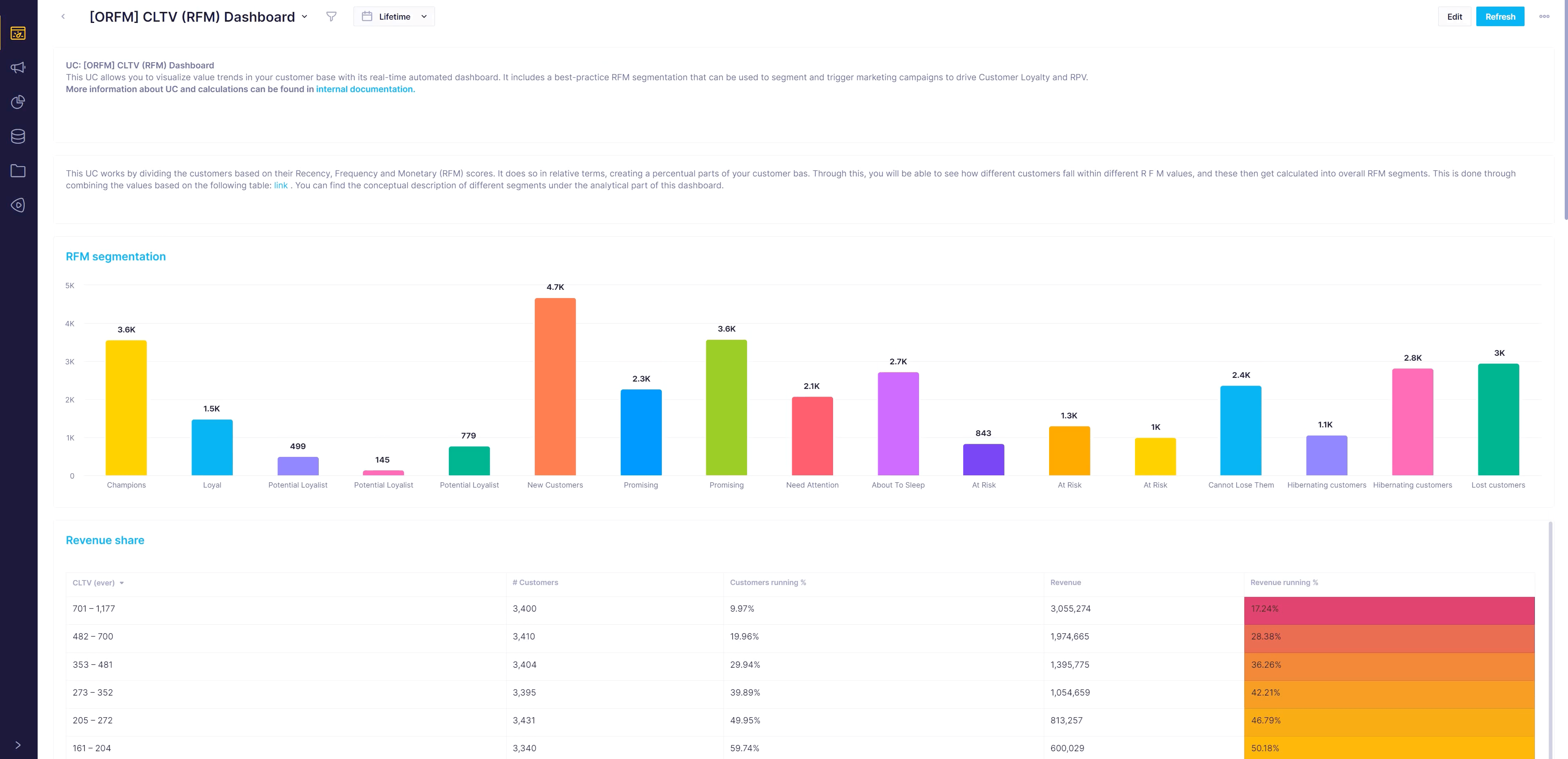 Segmenting your customer base according to CLTV (customer lifetime value) and RFM (recency, frequency, monetary) allows for a holistic overview for better campaign targeting based on how brand loyal your customers are.
"Segment your customer base according to CLTV and RFM and get a holistic overview of better campaign targeting based on customer loyalty. Plus, you can learn which customer segments bring in the most revenue."
Explore more from our Use Case Library