See All Use Cases
Business Review Evaluation Dashboard
The custom dashboard allows for the evolution of key metrics on a client project with the possibility of Q2Q and Y2Y comparisons. Quarterly Business Reviews, with the help of this dashboard, allow us to showcase the data and value, as well as create upselling opportunities.
use-case-tag-strategic-insights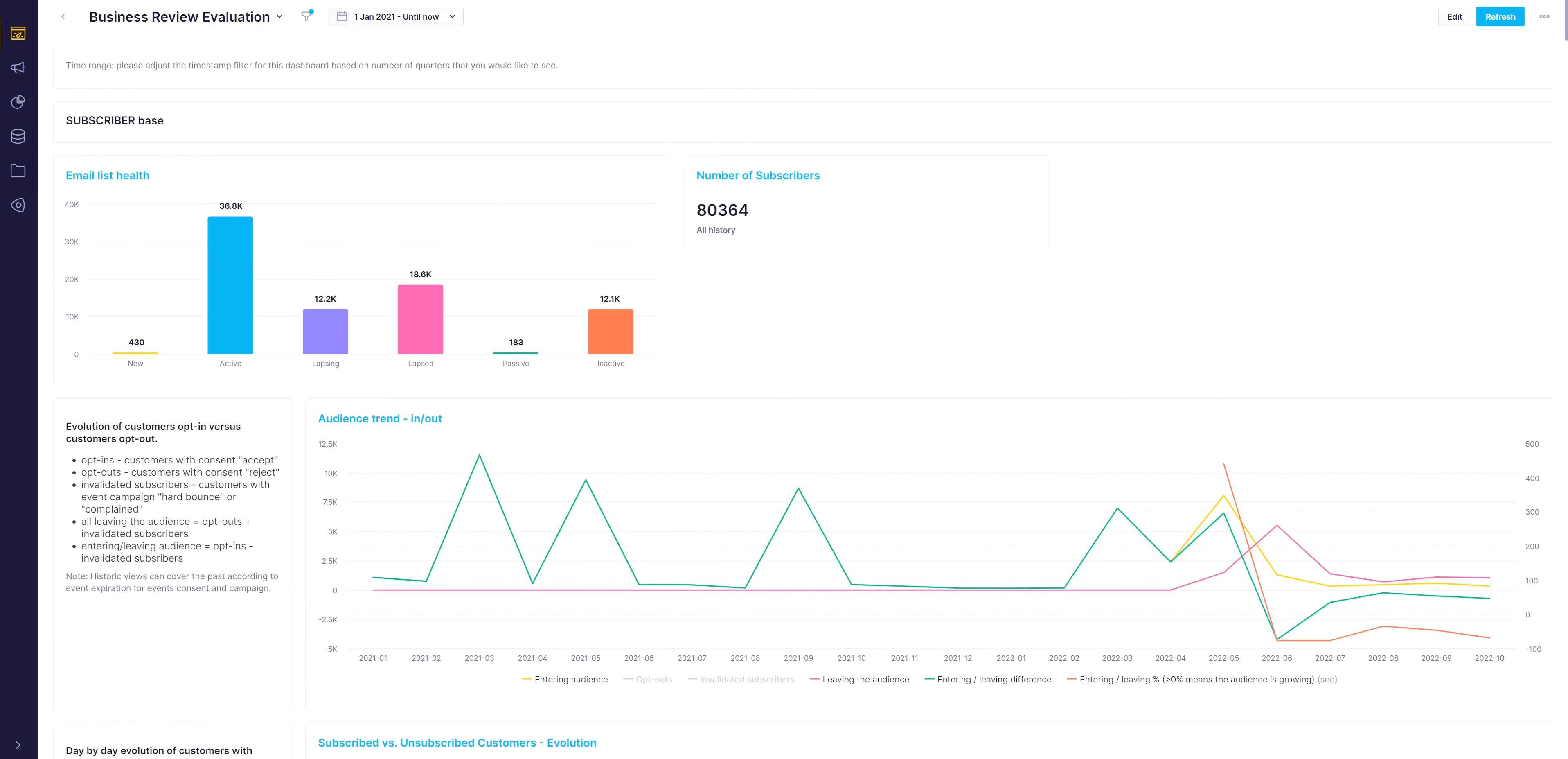 Get more clarity and insights on your performance during Quarterly Business Reviews. Utilize all project data to showcase its value. Daily tracking of data covers the evolution of some metrics that would be impossible to do using only regular reports.
"By showing the customer key metrics on a quarterly basis, we can showcase the value that the Engagement Bloomreach module is bringing to the customer and track on a regular basis the progress that the client is making thanks to our solution."
Explore more from our Use Case Library