See All Use Cases
Bi-weekly Automated Top Product Recommendation Newsletter
An automated email newsletter can display the bestselling products of the week, along with a social proof banner to show how many times they've been purchased. Harness data from the store to market the bestselling products to a wider audience automatically.
metric-conversion-rate,
metric-rpv,
metric-aov,
metric-revenue
use-case-tag-content-personalization,
use-case-tag-ai-productrecommendations,
use-case-tag-customer-retention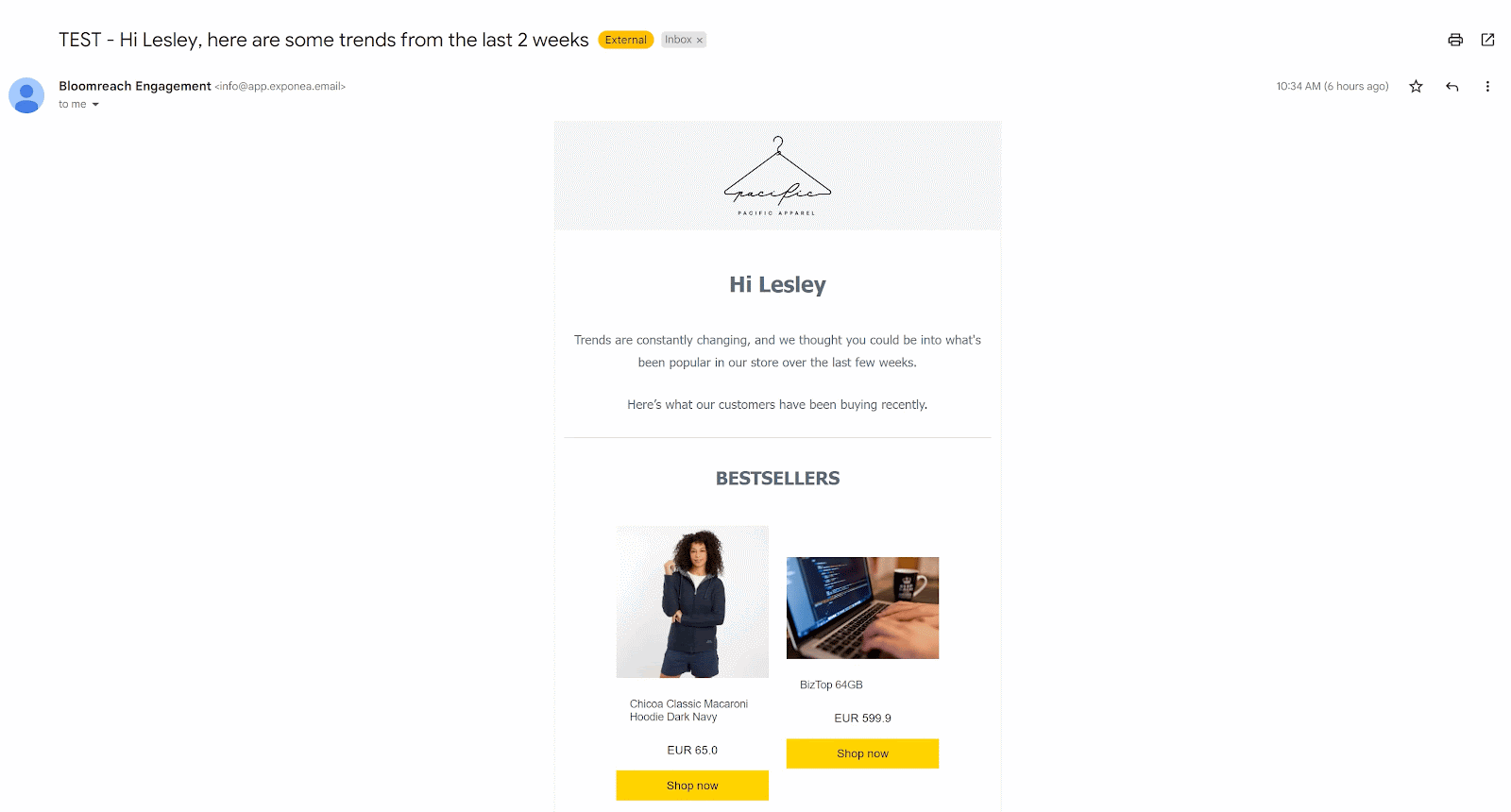 Top-selling products have already proven to achieve some of the highest conversions. If the products are offered to a wider audience, they are likely to lead to purchase.
"Show off the best products your brand has to offer, while introducing new customers to the most popular items in your store. This newsletter creates a sense of urgency or 'fear of missing out' on the greatest products."
Explore more from our Use Case Library